Falls among seniors are quite common, and they can be severe.
A medical practitioner will almost certainly recommend changing footwear as a part of the fall prevention plan when a senior person falls.
There are many other reasons why a senior person needs good shoes, and New Balance shoes for the elderly can offer them some exceptional shoe models with all the requirements they may need.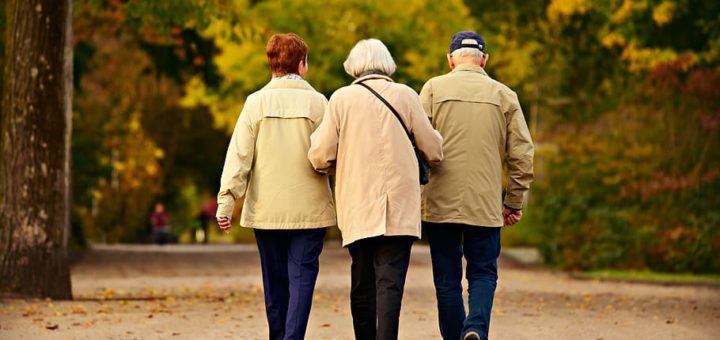 ---
Best Shoe Types for Elderly Individuals
Most athletic shoe types and orthopedic shoe brands are ideal for seniors; here are a few shoe types to consider;
Around the House Footwear – Walking around the house can be just as dangerous as walking outside; therefore, comfortable leisure shoes or slippers are important for wearing around the house. They should also provide a good grip and cushioning.
Customized Orthotics – Mahe New Balance shoe models have removable inserts that allow you to wear a customized orthostatic some older people may require.
No Laces – For senior individuals who have less mobility, or even Arthritis in their hands, it could be hard to tie laces. Therefore some of the New Balance Hook and Loop closure model shoes can come in handy.
Walking Shoes – A good pair of walking shoes is what every older person needs for outdoor excursions and even to wear at home. Stability and cushioning characteristics are ideal traits in a walking shoe for older persons, along with a high traction outsole.
---
Elements of a Good Shoe for Elderly Persons
There are a few elements that you can keep in mind when choosing the best New Balance shoes for an older person;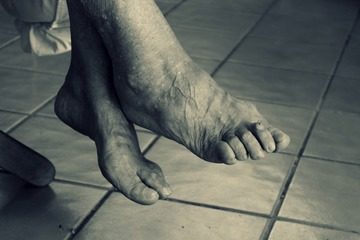 Soles – look for a shoe model with a flexible sole, and light cushioned insole and midsole for shock absorbency.
Size – The size needs to be perfect to not slip or cause unnecessary pressure, and a roomy toe box is always recommended. New Balance offers a variety of width options and fits for older people.
Heel – A closed heel is a must for senior individuals, as well as a low stability heel to help them keep a proper balance.
Weight – Heavy shoes can be an issue for weaker seniors, so always opt for something a bit more lightweight.
Slip Resistance – The Traction on the outsole is vital to prevent slips and falls. Look for a slip-resistant lug rubber outsole.
---
Features of a Good New Balance Shoe for an Elderly Person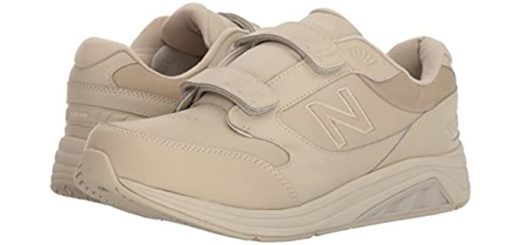 Uppers – New Balance shoe uppers can consist of; Pigskin Leather, Textile, Mesh, Synthetic or Genuine Leather in a smooth or suede finish, Engineered Mesh, and Now Sew application designs. In the fit, you can look at an Ultra Heel and Bootie Construction, or Dual Density Foam Collar Fit, and a Padded Tongue and Collar for a more comfortable fit. A Fabric Lining provides excellent moisture-wicking properties.
Insole and Cushioning – An ABZORB HEEL cushioning system is ideal for heel pain. The NB Ultra Soft Insert, XLT cushioned Footbed, Fresh Foam insole, Ortholite cushioned and moisture-wicking Sockliner, a PU Insert, and a removable Insert option for using your orthotics.
Midsole – For the Midsole, an ACTEVA, IMEVA foam, Injection Molded EVA, or EVA ENCAP midsole technology for durability can be used to attenuate shock.
Outsole – An AT TREAD Outsole Rubber sole, All-terrain Rubber sole with deeper grooves for grip, or a Slip-resistant AB5 Black Colorway Outsole can be found. Then there are also Non-Marking, and Blown Rubber outsoles.
Support Features -This can include an Internal Shank, Rollbar, and Medial and Lateral TPU Posts for Motion Control.
Color and Width Options – New Balance shoes are available in a variety of colors, and different width fits.
Closure System – There are Laces or a Hook and Loop Velcro based closure system in their shoe models.
---
Reviews: The Best New Balance Shoes for the Elderly
Hereinafter are some of the best shoe choices from New Balance for Elderly Persons;
---
1
Shoes for Elderly Individuals
The W877 model from New Balance is a great outdoor walking shoe for elderly individuals who need extra comfort and protection.
There is suede and mesh upper for durability and breathability with a padded tongue and collar for comfort.
Inside is an ABZORB shock-absorbing cushioned midsole and a comfortable insert.
The outsole has Walking Strike Path Technology for better stability and control.
---
2
In the 847V4 New Balance range, we have a comfortable motion control stability walking shoe for older individuals.
Soft and smooth leather and mesh upper allow for a more comfortable fit.
An Adjustable hook and loop closure is easier for persons who struggle with mobility in their hands to use.
The Rollbar technology helps control motion, and the Walking Strike Path technology provides better stability.
Furthermore, there is a comfortable insole and moisture-wicking interior lining to keep your feet dry and comfortable.
---
3
Stability Shoe for Elderly
With the 1540V3, we have another excellent stability and motion control shoe option for elderly persons who struggle with balance and posture.
The Rollbar technology, along with the medial and lateral TPU support system posts, offer much better stability, balance, and motion control.
For comfort, there is an ENCAP cushioned midsole and comfortable insole.
The upper consists of leather and textile materials, while there is also a durable rubber outsole.
You can select from a few color options in this shoe range.
---
4
Trail Walking Shoe for Elderly People
In the 1165V1 model from New Balance, we have a tough yet comfortable Trail walking shoe for the more adventurous senior.
Durable and synthetic leather material is used for the upper construction of the shoe.
Fresh Foam technology is used for cushioning and support in the midsole.
The removable insert allows you the choice of using your own orthotic devices.
The Rubber outsole is designed with a lug tread for outdoor Trail walking.
---
5
Arthritis Shoe for Elderly
From the Fresh foam range of New Balance, we have the 1080 model, a comfortable and cushioned walking shoe for older persons.
Textile and engineered mesh are used in the upper with a no-sew bootie design for s snug fit and less friction.
Inside the sole is Fresh foam technology for shock absorbency and cushioning and a comfortable and moisture-wicking, cushioned Ortholite Sockliner.
The sole has an 8MM heel drop and is made from durable rubber.
Likewise, there are a few color selections in red, grey, and black or white shades for this shoe model.
---
6
Shoes for Older People with Foot Deformities
The trusted old favorite from the 990 range, and I have chosen the latest model, is a wider-fitting option shoe for older people with foot issues and deformities.
The wider fit upper consists of leather and textiles for breathability and offer a more comfortable and roomy fit.
The shoe is available in wide and extra-wide width options for your perusal.
An ENCAP midsole offers excellent cushioning and shock absorbency, along with the comfort of a cushioned insole.
The Dual-density foam collar provides a more snug heel fit.
A durable rubber outsole ensures good grip and traction on most floor surfaces.
---
7
Shoe for Elederly Persons
The New Balance 840 is a comfortable and versatile Walking and Running shoe, available in different size and width options you can select.
Synthetic and mesh uppers are comfortable and flexible nonelderly feet.
The shoe comes in different width options, which is ideal for a narrow or very wide foot.
There is a full-length ABZORB midsole for comfort and shock absorbency.
The Engineered mesh and now sew design overlays on the upper will not cause friction or irritation against fragile feet.
---
8
Walking Shoe for Elederly Persons
From New Balance, we have the 680V6 model, comfortable and versatile walking and running shoes perfect for older persons.
Synthetic leather and mesh upper in this model offer breathability and more structural fit.
There are wider width options available for foot conditions and deformities.
A smooth interior lining prevents chafing and blisters.
The shoe model also has a comfortable NB response cushioned insole and an ABZORB shock-absorbing midsole.
The durable rubber outsole offers a good grip and traction.
---
9
Supination and High Arch Shoe for Senior
A comfortable and supportive shoe for Older persons that tend to supinate or have a higher arch type.
Very lightweight construction with an engineered mesh upper in this model that flexes with your feet.
You can choose between extended sizes and wider within this model.
There is a REVLites midsole and cushioned insole for comfort and shock absorbency.
A High Abrasion-resistant durable rubber outsole offers excellent protection and stability.
Choose the color of your preference in this range.
---
Index Table: Top Rated New Balance Shoes for the Elderly
---
---