Arthritis is a condition that causes pain and inflammation in the joints, and for the most part, can affect your feet and lower limbs.
New balance shoes offer comfort features and support features that can help reduce excessive strain on the joints, which will help treat and prevent Arthritic symptoms.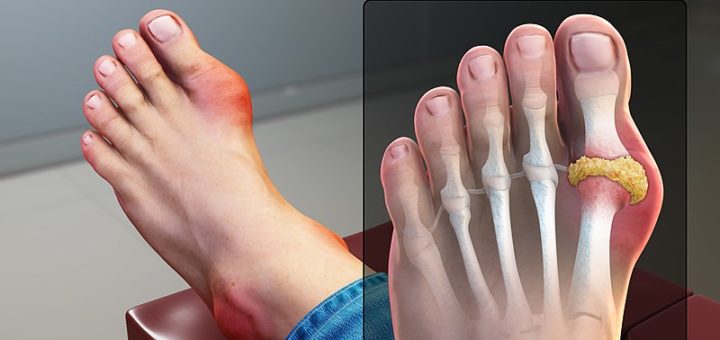 ---
Why do Your Need Good Shoes for Arthritis
Making a healthy choice for your feet, mainly if you have Arthritis, is just as important as eating nutritious meals and exercising.
The wrong shoe worn by someone with Arthritis can easily exacerbate the existing problems, mainly if the main affected areas are the hips, knees, ankles, or feet.
If proper footwear is not worn, there may be more damage and complications further down the road, and there will be an impact on the body's ability to function correctly and mobility.
---
Important Shoe Features for Arthritis
These are some features that you should look for in a good shoe for Arthritis, and you will notice that the shoes I have chosen from New Balance do offer most, if not all of these features;
Athletic Shoes – Most Athletic shoes such as the New Balance brand offer excellent stability, motion control, and cushioning features, which are ideal for Arthritis. An athletic shoe fi is likewise much better and safer for feet with deformities or other issues because of Arthritis.
Velcro Closures – For persons with painful arthritic hands, a Velcro closure is the best option for enclosure types, which is much easier than having to tie laces.
Moderate Thick Sole – When it comes to the sole overall, you want something not too thick to be clumsy and a tripping hazard, yet thick enough for shock absorbency and cushioning.
Cushioning – Cushioning is ideal for dissipating impact and providing comfort, particularly in the area of the ball of the foot and the heel.
Low Heels – Heels are dangerous for a person with Arthritis, and a lower heel that is more solid is a much better choice.
Fit – Many people with Arthritis suffer from foot deformities caused by Arthritis, which makes it necessary for a shoe with a roomy toe box or a wider fit not to place excess pressure against painful feet and toes.
Removable Insole – What I like about most New Balance shoe ranges is that their insoles are removable. A removable insole means that you can use your own custom orthotic devices.
Support – For the main part, good stability features and motion control features help improve stability and imbalance, which can be a symptom of Arthritis.
---
Features of a Good New Balance Shoe for Arthritis
Uppers – The uppers on the New Balance shoe ranges for Arthritis can range from; Pigskin Leather, Textile, Mesh, Synthetic, or Leather materials, in smooth or suede feels, and Engineered Mesh. Some models offer a Now Sew application, an Ultra Heel and Bootie Construction, a Dual Density Foam Collar Fit, and some fabric Lining to wick away moisture.
Insole and Cushioning – Cushioning technologies used in New Balance can consist of; ABZORB HEEL cushioning, NB Ultra Soft cushioned Inserts, XLT cushioned Footbeds, or Fresh Foam cushioning, as well as an Ortholite cushioned and moisture-wicking Sockliner, or a cushioned PU Insert.
Midsole – For the Midsole, ACTEVA, IMEVA foam, Injection Molded EVA, and ENCAP midsole technology, durability can be used.
Outsole – Depending on whether it is a Trail or general athletic shoe type, the tread will either be an AT TREAD Outsole Rubber sole, All-terrain Rubber with deeper grooves grip, a Slip-resistant AB5 Black Colorway Outsole, or a Blown Rubber Outsole. You also get Non-Marking Rubber Sole models.
Support Features – The support can consist of; an Internal Shank, a Rollbar, and Medial and Lateral TPU Posts for Motion Control and stability.
Color and Width Options – New Balance shoes come in a range of color and pattern options. You can also choose the width, and there are some models with an extra roomy toe box.
Closure System – Your choice of closure will be Laces or a Hook and Loop Velcro strap, which is recommended for persons with Arthritis in their hands.
---
Reviews: The Best New Balance Shoes for Arthritis
Below are some of the most comfortable shoes from New Balance with the ideal features for Arthritic feet;
---
1
The 990 models from New Balance and is one of the best shoes for Arthritic feet.
The shoe is available in a black, grey, or white color option with leather and synthetic uppers and a contrasting color sole.
An ENCAP technology midsole provides support and durability, and the Blown rubber outsole ensures excellent shock absorbency and traction.
A dual-density foam collar for a better fit and wider width options to accommodate foot deformities and swelling.
Furthermore, the uppers are made of durable Pigskin leather, which is the finest quality leather.
---
2
As you can see, this is a more cushioned model from New Balance to reduce shock on the impact on painful Arthritic feet and limbs.
The shoe is available in many colors to choose from, with textile and synthetic uppers lightweight and durable.
The ENCAP technology midsole offers durable, stable cushioning.
A Rollbar and medial and lateral TPU posts offer excellent stability and motion control.
You will also find this specific model in wider width options.
---
3
The 608V6 model makes an ideal everyday or even work shoe for Arthritis patients.
In this model, you will find synthetic upper available in many colorful designs.
An injection-molded EVA midsole for shock absorbency and a Dual Density foam collar for a comfortable fit.
An Internal shank offers excellent stability, while a PU cushioned insole ensures comfort.
The durable rubber outsole offers excellent traction.
---
4
Fresh Foam Technology Shoe for Arthritis
Here we have a luxury and foamy cushioned model lightweight and easy to wear from New Balance.
Soft and flexible textile uppers and a moisture-wicking and cushioned Ortholite sock liner.
The Fresh Foam midsole offers soft and bouncy cushioning and shock absorbency.
The No-Sew design of this shoe ensures less friction.
For the sole, there is an 8mm drop and durable rubber used for the construction.
---
5
Trail Walking Arthritis Shoe
The 510V5 is an excellent trail walking shoe for individuals who have Arthritis.
The uppers consist of textile and synthetic materials that are durable and lightweight.
For heavy trails, there is an AT TRAD durable rubber outsole that offers excellent slip resistance.
Inside is a cushioned ACTEVA midsole and an NB soft cushioned insert for comfort.
You also have a protective toe for protection against toe stubs.
Choose from a variety of color options in this model.
---
6
Trail Running Shoe for Arthritis
Another superb Trail running and walking shoe model for Arthritis patients is the 410V6 model from New Balance.
The uppers are designed for improved breathability and Lockdown support.
There are an IMEVA foam midsole and an XLT footbed for cushioning and shock absorbency.
The Thick all-terrain rubber outsole has deep grooves for better grip and traction.
The 410V6 is available in a few neutral color selections.
---
7
Athletic Shoe for Arthritis
The New Balance 420 range comes in wide and extra-wide width options with comfort and support features ideal for Arthritic Feet.
There is a smooth and comfortable textile, and synthetic uppers with a Data inspired adaptable design, ideal for Arthritic Feet.
There are a comfortable NB cushioned insole and a shock-absorbing midsole.
The rubber outsole ensures excellent grip and durability.
You can choose between a few colors in this model.
---
8
Arthritis Running and Walking Shoe
The New Balance 840V4 is great walking and Running shoe option for Arthritic Feet and feet with deformities.
The model offers wider width options and has synthetic uppers with engineered mesh for a more flexible fit.
There are a comfortable NB cushioned insole and a shock-absorbing ABZORB midsole.
You can choose your favorite color from a range of options.
The shoe also boasts a durable rubber outsole.
---
9
Walking Shoe for Arthritis
The New Balance 680 model offers comfort features and wider width options, ideal for Arthritic Feet.
The engineered mesh uppers and No-Sew material application ensure smooth and low friction fit for Arthritic feet.
You can choose your size, width, and color option as preferred.
There is a cushioned NB insert and an EVA and ABZORB technology midsole for shock absorbency.
The rubber outsole has a lug tread for better grip.
---
Index Table: Top Rated New Balance Shoes for Arthritis
---
---