When you get older, you are at greater risk of developing a condition called Arthritis.
Arthritis is a general term used for a group of over 100 conditions.
Osteoarthritis is the most common Arthritis is caused by wear and tear and can result in pain and swelling as well as deformities that affect your feet and ankles.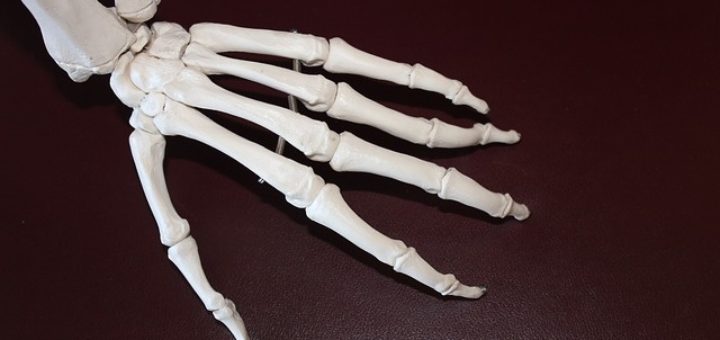 ---
What Precisely is Arthritis
Arthritis in any form is basically inflammation and swelling in and around your body's joints and surrounding soft tissue.
The inflammation caused by arthritis can result in pain and stiffness in the joints of your body; Osteoarthritis is inflammation causing pain and stiffness in your foot and ankle joints mostly.
In almost all kinds of arthritis, you will have progressive joint deterioration as the smooth cartilage in your joints are gradually lost, resulting in your bones rubbing together against each other.
Your soft tissue in your joints may also wear down with time. This all eventually results in loss of joint function, joint deformities, and limited motion.
Unfortunately, there is no cure for arthritis, but there are many treatments available to slow down the process and relieve the symptoms.
---
How Will Arthritis Affect your Feet and Ankles
When you stand, walk or run your feet and ankles provide support, shock absorption, balance and many other functions that are required for motion.
You have many bones and joints in your feet and ankles that allow for a wide range of movements; these bones are also covered with a slippery substance called articular cartilage allowing them to slide smoothly over each other with movement.
Ligaments, muscles, and tendons all keep your joints and bones in place.
With arthritis damage and slow deterioration is caused to the cartilage, joints and soft tissue in your feet.
This, in turn, can severely inhibit the functions that all these parts need to perform, which in the end can make, walking standing and running very painful as well as limit your motion functionality.
---
The best and Worst Shoes for Diabetes
Heels may look stunning, but they are by no means good for your feet in any scenario, particularly pointy heels.
Tight flats can cause just as much damage because they do not provide any support or shock absorption. Stay clear of shoes with pointy and narrow toes because they can cause conditions such as hammertoe.
Low and comfortable heels are the way to go, make sure that the heel is thick and the shoe has a natural angle when you put your foot into it.
Rubber soles are a good feature to look for because they provide shock absorption and prevent you from slipping.
A wider toe box giving your feet plenty of movement space is also ideal for a right shoe for arthritis.
Stability shoes are well cushioned and perfect the foot from rolling inward; they also absorb shock.
Stability shoes are fantastic for people who have arthritis in their hips, feet, and ankles but should be avoided by individuals with arthritis of the knee.
---
Reviews: Best Shoes for Arthritis
Here are a few selections of shoes that will provide you with the best comfort and support if you are suffering from arthritis;
---
1
Soft and supple leather and mesh mix in the Delite from Drew will give you barefoot freedom. The Velcro straps give you the best possible fit and also a touch of contemporary charm.
The uppers are made from soft and breathable leather and mesh.

The Polyurethane outsole is lightweight and flexible.

A tempered steel shank adds durability and great arch support.

The polyurethane insole can be removed allowing you to use your own orthotics.

The suede counter pocket will reduce slippage of the heel, and the firm heel counter gives better rearfoot stability.

A Dri-Lex Bamboo lining will wick away moisture and improve dryness.

Available in many vibrant colors.

This shoe is designed particularly for those who suffer from Diabetes, Neuropathy, Arthritis, Sensitive and Wide feet.

---
2
The Brooks Dyad is an exceptional running shoe that can be used for everyday casual wear as well as for a walking shoe.
This shoe has been built for a neutral under pronator as well as the symptoms of arthritis with its enhanced cushioning and comfort features.
Soft mesh uppers that do not put any pressure on the feet.

A rubber sole with Omega Flex grooves for natural forefoot movement and fluidity as well as advanced grip on many surfaces.

A removable foam insole for lightweight under sole cushioning.

The BioMoGo DNA technology used in this shoe is a blend of BioMoGo earth friendly and responsive Brooks DNA gender friendly cushioning.

A full-length S-257 Cushsole midsole compound utilizing an insole board for better cushioning and flexibility.

The heel crash pad absorbs shock and ensures smoother transitioning.

Available in three different colors.

---
3
The SoftWalk Torino Sandal combines contemporary flair and style with a bit more coverage accentuated with stud detailing for a perfect sandal for warm weather.
A gladiator sandal with all the comfort and support features required by those who suffer the symptoms of arthritis and other foot conditions.
Premium tumbled or metallic leather uppers with stud detail.

The egg crate SoftWalk mini-mogul EVA footbed ensures signature comfort and support.

A breathable shoe for hours of effortless wear.

A lightweight polyurethane sole for exceptional flexibility and grip.

Adjustable ankle straps for a more comfortable and stylish fit.

A variety of beautiful color designs available.

---
4
You definitely cannot go wrong with the Orthofeet Celina, if you suffer from any foot condition, arthritis or even diabetes. This shoe offers optimal support and comfort and relieves pain and pressure related to any foot condition.
Non-Binding full grain leather uppers with a soft and smooth fabric lining and foam padding to eliminate pressure points and improve comfort and protection for people with rheumatoid arthritis and sensitive feet.

An extra depth design and roomy toe box to eliminate pressure on hammertoes and bunions.

A multi-layered, removable orthotic insole with anatomical arch support and a gel padded heel seat to reduce pain related to many foot conditions and symptoms of arthritis.

An easy gait and lightweight, a cushioning midsole with Ergonomic-Stride technology to soften each step, facilitate foot movement and reduce stress on the feet and joints.

Available in wide and extra wide options.

Specifically engineered to reduce pain and symptoms related to arthritis, pronation, Plantar Fascitis, Neuroma, Bunions, Corns, Hammertoes and sensitive feet.

Available in black and eggshell white colors.
---
5
The Drew Slide is an orthotic friendly sandal with enhanced comfort features and beautiful vintage design.
Smooth leather uppers with a soft and silky leather lining that is gentle on your feet.

Adjustable instep entry straps with a Velcro hook and loop closure for easy wearing and a comfortable, customized fit.

A removable ULTRON memory foam cushioned insole for exceptional comfort.

A supportive steel shank adds stability.

Available in four vintage colors.

---
6
The one thing that you are looking for in a shoe for arthritis is a wider fit to accommodate bone deformities and foot conditions caused by this disease.
This shoe has a wider fit as well as many other comforts and support features for people suffering from foot conditions.

The uppers are flexible and soft as well as perforated for better breathability.

A brushed Nylon lining keeps your feet dry and comfortable.

A heel counter, as well as padded tongue and collar, ensures durable support and comfort.

The EVA midsole and PU insole ensure all-day cushioned comfort and reduce strain on the feet.

A slip-resistant rubber outsole will keep you firmly on your feet on any floor surface.

---
7
The Olympia is an orthoppedic supportive and comfortable sandal that is perfect for arthritic feet as well as other foot conditions.
Soft and comfortable three point adjustable straps for reduces pressure pints.

A premium leather uppers design with stitch details design patterns.

The removable foot bed is cushioned for support and shock absorbency.

Available in larger sizes and wider widths.

A slip resistant durable rubber outsole.

---
8
An easy slip on and of walking shoe with a flexible and breathable design for comfort and support.
Fabric uppers that are light, breathable, and flexible to accommodate arthritic feet.

A removable cushioned insole for comfort and versatility.

The rubber outsole is Lightweight and Flexible.

---
9
Designed specifically for foot and other medical conditions such as Diabetes, Arthritis and Neuropathy, the Coral from Orthofeet is a stylish and highly therapeutic walking shoe.
A premium Orthotic Insole that provides anatomical arch support, and enhances comfort.

The Ortho–Cushion system, has a bio-mechanical design and extra cushioning.

A non—binding and extra depth design to accommodate all foot conditions.

Breathable upper design with adjustable lacing system for a secure and comfortable fit.

---
10
A stunning heeled dress shoe that is perfect for arthritic feet and many other foot and medical conditions.
Features soft and supple leather uppers with a seamless non–binding design.

Extra depth and wider width options available,to accommodate arthritic foot conditions.

A cushioned and supportive removable insert, allowing you the use of your own orthotics.

Durable slip resistant outsole.

The Cindee is available in a black or brown color variety.

---
Comparison Table: Top Rated Shoes for Arthritis
---
---