Your feet contain many bones, joints, and muscles along with important ligaments to allow you to support your entire body, provide balance, and allow for movement.
Arthritis is a condition that mostly affects the joints in your body and can also affect the joints in your feet and knees, which in turn will affect how you walk, stand, and run.
Shoes for arthritic feet need to have specialized features to provide comfort and protection and reduce impact.
Today we have chosen the best Brooks Shoes for Arthritis, from a brand with some excellent technologies that may be ideal for your condition.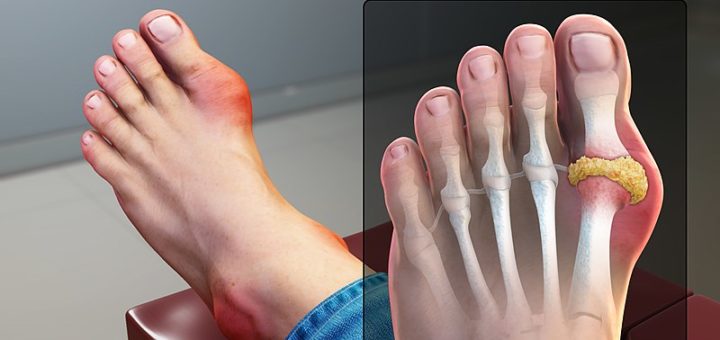 ---
Why You Need Good Shoes for Arthritis
Making healthy choices in footwear should be top of your priority list when it comes to selecting shoes. Proper footwear will greatly improve your life and allow you to move freely and without any pain.
Particularly when you have arthritis that may be affecting your feet, the wrong shoe can exacerbate the conditions and cause painful symptoms, along with further damage down the road.
Shoes that offer proper impact protection cushioning and a comfortable fit will make a huge difference and greatly reduce pain.
The brooks shoe brand offers many features that can actually really help with arthritis, especially when it starts affecting your feet and walking patterns.
---
Why Choose brooks Shoes for Arthritis
Support – Brooks shoes provide support for every pronation types and arch type. They have stability shoes for overpronation and lower arch types, more cushioned shoe ranges for higher arches, and a style for underpronation or supination. When your feet get the right and more specific support, it will improve your overall body alignment and reduce impact and tension on your joints.
Cushioning Types – I love the cushioning systems that Brooks shoe models offer. You can get very soft and plush cushioning with the DNA Loft system or more balanced cushioning with the DNA BioMoGo system. Then there is also the springy and lightweight DNA AMP cushioning system. Brooks has built-in cushioning and support systems in the midsole of their shoes for optimal support and comfort.
Support – For better support and some stability as required, many Brooks shoe models employ a Guiderail system which also helps with stability and alignment. Along with their locked-in fit models, you can also get more stability.
Fit – As far as fit goes, Brooks shoe models do offer some options, between sleek second-skin-like fitting designs that flex and adapt to your feet. Then there are also relaxed roomy fit options which may be more ideal if you have foot deformities and ailments such as bunions. Furthermore, most brooks shoe models are available in wider width options to accommodate all foot shapes, sizes, and conditions.
---
Features of a Good Brooks Shoe for Arthritis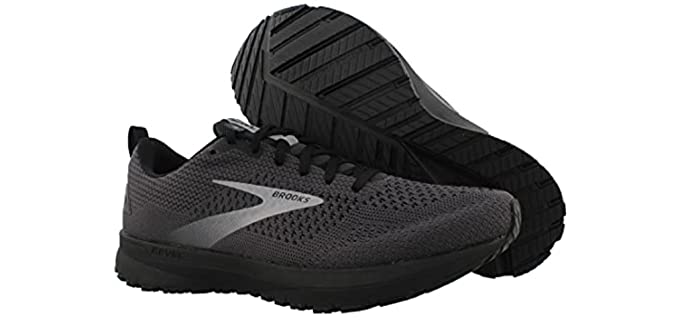 Uppers -Brooks is a shoe brand that offers you much choice and versatility when it comes to the uppers of their shoes. You get the very lightweight and flexible Flyknit models, engineered or 3D print mesh that is more structured and breathable, and leather options. Some models have a plush interior for softer cushioning with a padded collar and tongue, while some have a more boot-like fit, and other models are more streamlined. It all depends on what type of fit and when the option you are looking for.
Midsole – You also get more versatility for the Midsole and cushioning system. There is the lightweight n springy DNA AMP midsole, the very plush and super soft DNA LOFT cushioning, and the more balanced and energizing DNA BioMoGO cushioning systems. Some shoe models even offer a blend of cushioning systems or segmented cushioning for better support.
Technologies – Technology-wise there are two major support technologies in Brooks shoes. Firstly the Guiderail system is built-in midsole support to allow your knees, hips, and joints to move within their unique motion path when you run and walk. Then there are the segmented crash pads that provide much smoother heel-toe transitioning by providing shock-absorbing no matter which way your feet land.
Outsole – There is a durable rubber outsole for the road shoes, while for trail shoes, you can look and a more Lug-type rubber outsole. The Trail models also feature a Ballistic Rock Shield for underfoot puncture protection and stability.
Options – Options available to you are extended sizes, widths, and also many colors and styles to choose from as you prefer.
---
Reviews: The Best Brooks Shoes for Arthritis
Below are some excellent choices in a variety of athletic shoes from Brooks for Arthritis;
---
1
Velcro Closure Shoe for Arthritis
The Brooks addition Walker is a walking shoe that is certified PDAC A5500 as a Diabetic shoe, which is also ideal for Arthritic feet.
The shoe has an easy Velcro closure system with two straps and durable leather uppers.
The uppers offer a very roomy fit, and there are also extended width options available.
There is a BioMoGo cushioning system and a progressive Rollbar to support your body.
The shoe also has vital arch support and a highly slip-resistant outsole.
The uppers consist of full grain leather. However, there are only black and white color options available.
---
2
The Brooks Ghost 14 is a running shoe that is also ideal for arthritic feet.
The Ghost 14 offers a more secure and breathable fit with 3D print mesh uppers and is available in wider widths.
It has balanced and soft DNA Loft and DNA BioMoGo cushioning for plus and energizing underfoot cushioning.
The outsole is a durable and high traction rubber.
There are Segmented crash pads that offer further shock absorbency for ll landing types and foot strikes.
The shoe is available in more color options.
---
3
The Brooks Glycerine 19 is a running and walking shoe for Arthritis.
It has a more plush fit with an internal stretch bootie that flexes and moves with your feet.
There is super soft DNA Loft cushioning, and the shoe offers neutral support.
It is likewise a certified PDAC A5500 Diabetic shoe with an APMA Seal of Acceptance.
The outsole is high traction and durable rubber.
All in all, this is one of the softest and most plush cushioned and designed shoes from brooks.
---
4
Running Shoe for Arthritis
The Brooks Adrenaline 21 is another excellent option for arthritic feet.
It is comfortable and supportive stability running and walking shoe certified in PDAC A5500 as a Diabetic shoe, with an APMA Seal of Acceptance.
The Cushioning is more balanced and soft, with DNA Loft Crash Pads and BioMoGo DNA working together.
The fit is a modern, streamlined, and engineered mesh fit with 3D print.
There are more sizes, colors as well as width options available in this model.
---
5
The Brooks revel 4 is a neutral running shoe for Arthritic feet.
It has a fresh new look with stretchable and flexible flat knit uppers and a secure fit with inner bootie construction.
There is balanced and soft BioMoGo DNA cushioning and a more durable rubber outsole.
The shoe is balanced in fit and weight as well as available in more color options.
---
6
Trail Shoes for Arthritis
Here we have a Trail and outdoor shoe from Brooks the Cascadia.
The fit and cushioning make it perfect for arthritic feet.
There is a TrailTrack sticky rubber lug outsole fir grip on uneven surfaces,
The Monoloop engineered mesh uppers allow the shoes to breathe well while providing and secure and adaptable fit.
There are midsole ghillies for a flexible and locked-in feel.
The thick BioMoGo DNA cushioning midsole and outsole adapts to your stride and the changing terrain.
---
Index Table: Top Rated Brooks Shoes for Arthritis
---
---