Neuropathy is a condition that affects the nerves in your body and particularly feet and hands. Neuropathy can cause pain and discomfort as well as numbness in your hands and feet.
In individuals who have Neuropathy, a protective and comfortable shoe such as Skechers® Shoes for Neuropathy is an absolute must, as these individuals may be more prone to injury.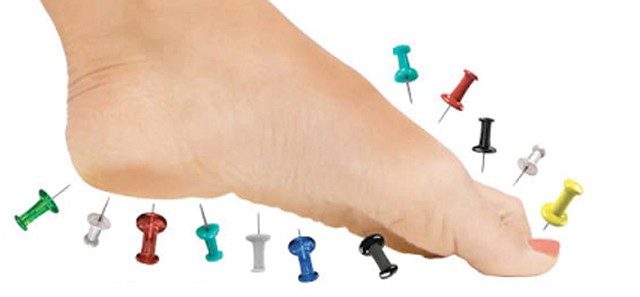 ---
What is Neuropathy and How Does it Affect your Feet
Neuropathy or more likely Peripheral Neuropathy is a nerve condition which arises when there is damage to the nerves in your body. Neuropathy will most likely affect your feet and legs, and sometimes your hands and arms. Peripheral Neuropathy is quite common and can affect almost half of the individuals who have Diabetes.
People with diabetes are more likely to attain the condition as it is caused by high blood glucose levels and high levels of triglycerides in the blood, which is usually caused by Diabetes.
If you feel a burning sensation, tingling, numbness, weakness, or pain in your feet, legs, arms, or hands, it may be the symptoms of Neuropathy. Problems sensing pain or temperatures can likewise be a symptom of Neuropathy, with symptoms becoming much worse at night.
Peripheral Neuropathy in Your Feet and Legs can have a few effects;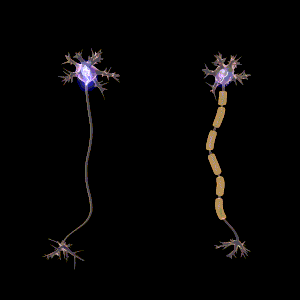 Improper Balance – You are likely to be more prone to lose your balance and fall, increasing your risk of fractures and injuries.

Foot Deformities – Neuropathy caused by Diabetes can change the shape of your feet and toes as well as cause Charco's foot, which is a rare condition that causes damage to the bones and tissues in your feet.

Infections and Injuries – In the case of Diabetic Neuropathy blisters and sore in your feet will take much longer to heal and become infected much more easily. Neuropathy that causes sensory weakening and numbness will impede your ability to feel pain, and thus the risk of injury and chafing is increased.

Tingling and Numbness – Tingling and Numbness in your feet and legs is the most basic symptom of Peripheral Neuropathy and can be moderate to severe.

Pain – Pain and severe burning or stinging pain are not uncommon for individuals who have Neuropathy, particularly at night.

Swollen Feet – Neuropathy may cuase your feet to become swollen and uncomfortable.

---
What to Look for In A Shoe for Neuropathy
There are a few prominent Characteristics that you need to look out for in a good shoe for Neuropathy, particularly if you suffer from weakens in temperature and sensory abilities;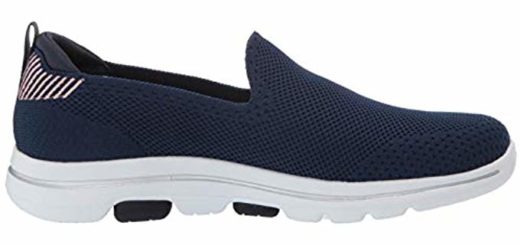 Uppers – look for a shoe that has a flexible and soft uppers design with extra depth and a wide and roomy toe area. All interior linings need to be smooth and should not cause any irritation or pressure points. Seam-free interior construction is ideal.

Breathability and Moisture Wicking – Because of the burning and tingling sensation Neuropathy causes, mainly when the weather is warmer, breathability is key to keep your feet cool and to prevent, or reduce swelling.

Cushioning – A fully Cushioned footbed that disperses weight across your feet is very important to prevent pressure points and shock on impact.

Stability – Because Neuropathy can impede your balance stability features in a shoe are essential to prevent you from falling and keep your feet well-positioned when walking or running.

Outsole – The outsole should have some flexibility but not too much, and should provide excellent grip and slip-resistant, particularly because Neurapthy makes you less stable on your feet.

---
Skechers Shoe Features for Neuropathy
Cushioning – Air Cooled Gel Infused Memory foam, or Memory foam Cushioning, or 5Gen High rebound Cushioning.

Shock Absorbency – A shock bsorbing Midsole and a Thick rubber outsole to attenuate impact.

Slip Resistant – Highly durable and traction tread slip resistant outsole.

Breathability – Flexible Knit fabric or mesh uppers for breathability, as wellas the air Cooled Insole.

Uppers – Uppers are flexible, soft with smoothl linings and a wide toe area for more toe room.

Adjustability to Accommodate Swelling – Flexible matearils or an adjustable closure.

---
Reviews: The Best Skechers Shoes for Neuropathy
Here are your Top Choices in Skechers shoe modesl that are perfect for Neuropathy that affects your feet and legs;
---
1
Walking Shoes for Neuropathy
The Go Walk Evolution range from Skechers are superb shoe options for those hot summers when you need cooling technology in closed shoe design.
The uppers have breathable mesh insets for cooling and structural support synthetic overlays for a secure fit.

Very lightweight design with Ultra Go Cushioning for shock absorbency and high rebound Pillars.

There is Air Cooled Goga Mat cushioning, inside for cooled comfort cushioning.

A lightweight and flexible rubber outsole.

---
2
Neuropathy Athletic Shoes
The Skechers Go Run 600 is the perfect running and athletic shoe for people who need extra protection for Nueroprathy Symptoms, and who enjoy an active lifestyle.
A lightweight training and running shoe perfect for cross-training and running.

Breathable mesh uppers with a secure lace-up closure system.

Inside is 5Gen cushioning technology and an Air Cooled Goga Mat insole, for cooling comfort.

Highly breathable and lightweight design.

A durable rubber outsole with rubber traction points for a better grip.

---
3
Walking Shoes for Neuropathy
A very lightweight and flexible designed slip-on walking and leisurewear shoe from Skechers, cushioning technologyJoy, and Max for men and women who suffer from Neuropathy.
Synthetic fabric uppers that are soft, flexible, and very breathable.

Easy slip-on and off the design.

Lightweight and responsive 5Gen cushioned footbed and soft fabric linings.

There is an Air-Cooled Goga Mat insole for better energy return and responsive cushioning when you walk or stand.

The outsole is made from durable high traction rubber for better stability and grip.

---
4
Wide Width Neuropathy Sneaker
The D'Lites range and Energy Afterburn are two comfortable and wide fit option sneakers and walking shoes with features that are desirable for individuals who have Neuropathy.
The uppers are designed with leather overlays and breathable textile inserts for a more comfortable fit and structural integrity.

The tongue is cushioned for comfort, and inside is a memory foam insole.

A secure lace-up system for an adjustable fit.

Available in a few colors and design options to choose from as needed.

---
5
Breathable Shoes for Neuropathy
The Relaxed Fit Breath is from Skechers is a shoe with flexible and soft uppers that allow for better ventilation in hot weather conditions and offers a more relaxed and comfortable fit, which is ideal for individuals with Neuropathy.
The soft, woven fabric uppers are highly breathable, flexible, and lightweight on your feet.

The fit is more relaxed with more toe room.

The rubber outsole offers excellent traction an is likewise quite flexible.

Inside is a plush and comfortable Air Cooled Memory foam insole.

The ideal shoe for those who suffer from Neuropathy and cannot wear and open style shoe in the hot summers.

---
6
Wider Width Neuropathy Shoes
The Overhaul and Summits are comfortable and accommodating shoes for Neuropathy.
The wider width options ensure less pressure on swollen and numb feet.

The is good underfoot cushioning with the foam midsole and memory foam insole that gives targeted support.

The flexible sole also helps with balance and movement.

Furthermore, a durable rubber outsole offers good slip resistance and support.

---
7
The Go Run Mojo is a comfortable and supportive running shoe for feet affected by Neuropathy symptoms.
The upper fit is flexible and light with textile materials that breathe well and are seamless.

The 5 Gen cushioning offers good underfoot protection and shock absorbency.

Inside the Air Cooled Goga Maat insole provides comfort and moisture management.

A thick rubber sole ensures long-lasting traction in durability.

---
8
The latest model in the Go Walk Joy range is a comfortable and protective fit for Neupraphty.
The Textile uppers are lightweight and breathable.

There is also availability in wider width options.

Inside the Cushioned insole and foam midsole ensures excellent shock absorbency and underfoot protection.

The sole is lightweight and flexible for easy balance and movement.

---
Index Table: Top Rated Skechers Shoe Models for Neuropathy
---
---