The way your foot strikes the ground when walking or running is referred to as pronation. This, in turn, greatly affects your body.
Generally, persons who have a lower arch or flat feet may be prone to overpronate.
For Overpronation, as for flat feet, you will need proper footwear to protect you against injuries and to help correct the issue.
In this case, the best Hoka shoes for overpronation are a good range to have a look at.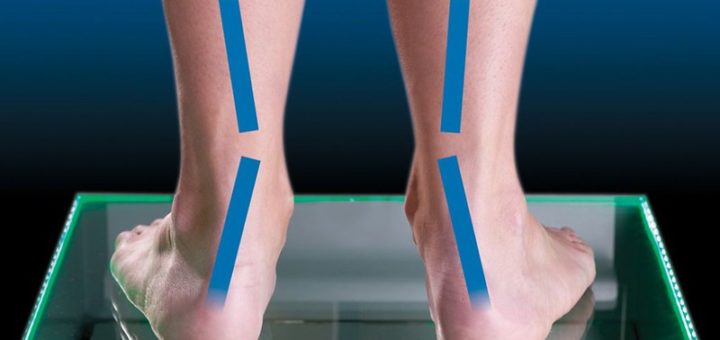 ---
Overpronation and How it Affects Your Feet
Pronation generally refers to the natural way that your feet move from side to side when you walk or run.
This occurs because your weight is transferred from the heel to the balls of your feet with every step that you take.
Overpronation is when your feet roll inward towards the arches excessively, which may lead to a variety of injuries.
Overpronation can lead to shin splints, Bunions, heel pain, plantar Fasciitis, Lower back pain, Achilles tendonitis, and a stress fracture in your feet and lower legs.
Wearing proper supportive footwear will help to correct Overpronation and provide protection against injuries and overuse injuries.
---
What to Look for in a Shoe for Overpronation
There are two types of shoes recommended for Overpronation. For severe Overpronation, a Motion Control shoe is advised, whereas, for less severe Overpronation, a Stability shoe is ideal.
Luckily Hoka one offers many shoe models that cater for Overpronation and even for low or flat arch types.
Here are a few tips of what to look for in a good shoe for Overpronation;
Weight – Shoes for Overpronation are generally a medium to heavier weight, where stability shoes are more lightweight than motion control shoes.
Firm Cushioning – Stability and motion control shoes will have firmer cushioning rather than plush soft cushioning and a more rigid sole that only flexes lightly at the ball of the foot area where your feet flex naturally.
Support Features – Stability and motion control shoes have many support features to help prevent Overpronation.
Heel Counter Stifness – Shoes for Overpronation such as stability shoes have a firmer yet still, flexible heel counter, whereas Motion Control shoes have a very stiff and rigid heel counter.
---
Features of a Good Hoka One Shoe for Overpronation
Uppers and Fit – The Upper can consist f either engineered mesh, sandwich mesh, dual or single-layer mesh, which are all breathable and light, or heavier leather and synthetic materails. There will be a seamless textile interior lining to wick away moisture, and the tongue may be gusseted, padded, or a mesh design. Some models have a heel pull tab for easy on and off. The fit may be regular, locked down, or anatomical, depending on the purpose and model of the shoe.
Cushioning and Midsole – For cushioning, you can look at a foam padded or cushioned insole or a removable foam insole. The midsole can be full compression EVA, CMEVA, or a Profly technology EVA midsole for shock absorbency.
Outsole – The sole may have a regular rubber design, Meta-Rocker in the early or late-stage design, with or without a beveled heel for support and stability. Rubber and EVA may be used for the sole with a tread depending on whether it is a regular or trail shoe.
Options – You can choose from many colors according to the model and design, and all Hoka ranges are available in many full and half size options.
---
Reviews: The Best Hoka One Shoes for Overpronation
This is our list of the best available Hoka One shoes that are ideal for Overpronation;
---
1
Running Shoe for Overpronation
The Hoka One Arahi 4 has a J-Frame stability feature and a firmer heel foam that is ideal for Overpronation.
The Arahi is a stability shoe that is ideal for Over[pronation,
The shoes feature the J-Frame technology that has firmer foam in the heel and medial side to help control overpronation.
There are a cushioned insole and EVA midsole for shock absorbency.
The outsole is a durable and high traction rubber.
The upper is mesh and synthetic.
---
2
The Hoka One Challenger ATR is a stability support trail walking and running sneaker.
The Challenger is an outdoor trail running and walking shoes.
It also features a modified midfoot design with a locked-down fit for stability.
There is a lightweight and shock-absorbing midsole and cushioned insole.
The uppers are lightweight and breathable.
---
3
The Hoka One Bondi 6 is the ideal shoes for Overpronation with a stabilizing Rocker Sole Design.
The Upper is a breathable and light mesh.
There is a moisture-wicking interior lining,
The full EVA midsole provides excellent shock absorbency.
A cushioned insole is removable and provides comfort.
The sole is durable rubber with a rocker design.
---
4
Overpronation Running Shoe
The Hoka One Clifton 7 has a Meta-Rocker Sole and stability features that help to minimize Overpronation.
The uppers are an open engineered mesh for breathability with a mesh gusset tongue.
There are a full compression EVA midsole and flat waisted geometry design for stability and support,
The sole is an early-stage meta-rocker with full ground contact and strategic high-abrasion rubber zones for reducing weight in the shoe.
There is also a vertical pull tab for easy on and off.
---
5
The Hoka One Gaviota 3 offers a Locked fit and comfortable cushioning, with a stable sole design for Overpronation.
The Upper is a breathable engineered mesh with seamless overlays and linings.
There is a removable foam padded insole for cushioning.
The full EVA midsole provides excellent shock absorbency.
For stability, there is J-Frame foam support.
The outsole USA aLate stage meta-rocker design with rubber and EVA.
---
6
Sandals for Overpronation
The Hoka One Ora Recovery Sandal is ideal for lounging in when your feet need a bit of a break after exercise or a long day on your feet.
The sandal is ideal for leisure wear or post-recovery.
It has a soft and foamy design for cushioning and shock absorbency.
Easy slip-on design, available in more colors.
The sole is a rocker design for support and pressure relief.
---
7
The Rincon 2 from Hoka One is a comfortable and suitable training and running shoes for individuals who Overpronate.
The Upper is engineered sandwich mesh for reduced weight, with an easy pull tab.
There is a full compression EVA midsole for shock absorbency and a cushioned insole,
The revised early-stage meta-rocker sole provides excellent stability,
The sole offers full ground contact with high abrasion rubber zones.
---
Index Table: Top Rated Hoka One Shoes for Overpronation
---
---