Overpronation is an issue that many of us can relate to easily.
New balance offers exceptional shoe choices that ensure the right arch support, stability, and cushioning features, ideal for persons who tend to Overpronate.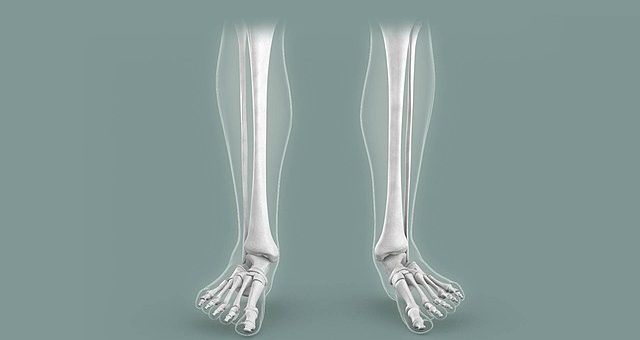 ---
Overpronation and Why You Need Proper Footwear
Your feet have a natural motion of moving from side to side when you walk or run. Pronation refers to the amount that the foot rolls inward towards your arches when you stand, walk, or run. Overpronation occurs when your feet roll inward towards the arches excessively, which can cause a variety of injuries.
Overpronation Injuries may vary;
Bunions – Because Overpronation causes excessive inward rolling of your feet, your feet may press against the side of the shoe, causing pressure on the big toe joint that may lead to Bunions.
Plantar Fasciitis – Plantar Fasciitis is one of the leading causes of heel pain and is most prevalent in flat feet or lower arch types, which are also likely in persons who Overpronate.
The Plantar Fascia, which is the tissue connecting the heel bone to the bottom of the feet, becomes painful and inflamed when you have Plantar Fasciitis.
Achilles Tendinitis – When your Achilles Tendon becomes painful and inflamed, it is called Achilles Tendinitis. The issue caused by excessive strain and impact on these tendons can be the result of Overpronation.
Stress Fractures – Because of the improper movement of your feet as well as inadequate weight dispersion and impact absorption, stress fractures can occur when your Overpronate.
Lower Back and Heel Pain – All in all, Overpronation causes improper Balance, strain, and wrong weight distribution, as well as impact absorption, which, after all, will affect your joints. You may feel heel, leg, back, and even hip and knee pain when you Overpronate.
---
New Balance® Shoes for Overpronation
Many New Balance shoe models cater to Overpronation effectively and offer many other comforts and support solutions.
New Balance shoes offer exceptional Stability and Motion Control technologies and Rollbar technology, which improves the motion of your feet and legs when you walk, run or stand and ultimately correct Overpronation.
Besides these features, the shoes also offer other comfort and support features and excellent arch support to ensure weight and impact are absorbed and dispersed effectively and adequately.
---
Features of a Good New Balance Shoe for Overpronation
Cushioning and Shock Absorbency – Cushioning in the form of ABZORB technology, CUSH midsole technology, and an NB Ultra Soft Insole or Orthol; You can find moisture-wicking Foam insole in most models of New balance Overpronation shoes. There are also choices between an Injection Molded EVA or dense EVA midsole for shock absorbency.
Outsole Ndurance rubber is used for many rubber soles, which have higher compounds in high wear areas. Other models feature Blown Rubber or a rubber outsole, which has a tread designed for optimal traction.
Uppers and Interior Linings – Textile and synthetic uppers layers are evident on most Overpronation New Balance Shoe models, which are lightweight and breathable. Lined with moisture-wicking linings, each shoe offers excellent ventilation and temperature control.
Closure – Most of thses shoes fit a Lace Up closure for a scure and snug fit.
Fit – The New Balance Overpronation shoe range is available in Narrow, Medium, or wide width fit options for your perusal.
Colors and Patterns – You will get athletic style colors and options in some New Balance Shoe models for Standing all day, as well as more neutral light and pale colors. Then there are also reliable color options such as white, black, and off-white, ideal for a more formal appearance.
Support – A Rollbar, Stability Features, PU ENCAP Ring, and EVA Core in the Heel and Sole all provide excellent stability and motion control properties that you do need if you tend to overpronate.
---
Reviews: The Best New Balance® Shoes for Overpronation
these are the best Overpronation New Balance Shoe Models that are available today;
---
1
Lightweight Walking Shoe for Overpronation
The New Balance 847 is a walking shoe that is lightweight with stability features ideal for Overpronation.
The uppers consist of breathable and lightweight fabric and elastane with a Lightning Dry moisture-wicking lining to reduce foot fatigue and keep your feet dry.
ABZORB cushioning and an Ortholite foam insert provides lightweight support, comfort, and moisture-wicking properties.
A Rollbar stability system in the sole helps to control Overpronation.
There is a Ndurance rubber outsole with compounds of rubber on all the high-wear areas of the outsole.
Available in different colors as well as width options.
---
2
Width Option Stability Shoe
The ideal stability model is the 608V5, the latest model in this brand from New Balance.
The uppers are breathable and lightweight, manufactured from leather and mesh.
There are an Injection Molded EVA midsole and CUSH midsole for cushioning and to absorb shock.
There is also an internal shank for protection and stability.
A cushioned insole and moisture-wicking linings provide further comfort.
On the sole, you have Walking strike path technology with a durable and slip-resistant rubber outsole.
The Shoe is available in Neutral color selections as well as wider widths and Narrower styles.
---
4
Overpronation Training Shoe
These models are training shoes for individuals who tend to Overpronate.
There is durable leather and mesh upper that is lightweight and breathable.
Inside is a CUSh cushioned comfort insole and an NB ultra-soft insert that is lightweight and breathable.
The dual-density collars ensure a snug fit, and a durable rubber outsole provides high traction.
There are also more colors available in these models.
---
4
The ideal Overpronation Casual wearing and walking shoe from New Balance.
On the shoe, there is a Lightweight and breathable leather and upper textile construction.
The Rubber sole ensures excellent grip and traction on a variety of surfaces.
There is also Rollbar technology that aids in motion control and provides stability.
For comfort, there is a Cushioned foam midsole that absorbs shock.
Available in White, Black, and Bone color with wide and extra wide width options.
---
5
Overpronation Walking Shoe
A comfortable and motion-controlling, stability walking shoe from New Balance.
The upper consists of durable leather with mesh inserts for breathability.
The Outsole is made from High abrasion-resistant and durable rubber.
There is an AIMEAV Midsole and cushioned insole for comfort and shock absorbency along ABZORB Crashpads in the heel.
Available in Neutral color options and different width sizes from which you may choose.
---
6
Shoe for Flat Feet and Overpronation
The 990 is a popular and much sought-after model for a person who tends to overpronate and have a lower arch type.
Soft leather and textiles are used to manufacture the uppers for ultimate breathability and lightweight.
There is a Blown rubber outsole that offers superb shock absorbency.
A dual-density foam collar ensures a comfortable fit.
The ENCAP PU ring and EVA core in the Heel and sole ensure better stability in motion control.
The shoe is similarly Medicare and HSPCS rated as a medical orthopedic comfort shoe.
---
7
The New Balance 940V4 has a Dual-Density Medial post, which offers excellent stability for Overpronators.
There are synthetic and mesh uppers and a smooth interior lining.
The ABZORB Midsole and cushioned insole provide shock absorbency and cushioning for comfort and support.
The DUAL-DENSITY Post ensures that you have better stability and Overpronation control.
There is also a durable rubber outsole with a high traction tread.
---
8
Here we have a comfortable and lightweight shoe with an aggressive tread from New Balance for Overpronation.
Lightweight Knit meshes uppers with secure lace-up closure for a comfortable fit in this model.
There is a REVlite midsole for shock absorbency and cushioned insole for comfort.
The stability design offers reliable support and Overpronation control.
A durable and Aggressive tread rubber outsole ensures excellent traction and performance.
---
9
The Fresh Foam Vongo from New Balance has a Rocker Design Foam Sole, which helps with Overpronation.
There are soft textile and synthetic uppers for breathability and comfort.
Inside is a comfortable NB insole and a Fresh Foam Midsole for shock absorbency.
The sole has a Rocker design, which is ideal for overpronation.
The durable rubber outsole also has a high traction tread.
---
10
Running Shoe for Overpronation
The New Balance 880 has a supportive stability design that is ideal for Overpronation.
There are a 10 mm heel-to-toe drop and a molded Heel counter for stability and motion control.
Fresh Foam is used in the midsole for shock absorbency, and there is a comfortable insole.
The Blown rubber outsole also provides better rebound and control.
The uppers are a soft and stretchable Hypoknit design.
---
11
The New Balance 680 is an excellent choice in shoes for Overpronation and flat feet.
The Upper is very soft and flexible with mesh, and there is a roomy toe box.
You can opt for wider widths and a few other colors available.
Inside is an NB cushioned removable insole and an ABZORB technology ACTEVA midsole,
The Injection Molded EVA foam provides excellent cushioned support and stability.
---
12
Overpronation Running Shoes
The New Balance Fresh Foam 1080 is also a great running shoe model for Overpronation.
The uppers are lightweight synthetic and mesh.
There is a durable runner sole for traction and ABZORB underfoot cushioning.
The fit and construction provide excellent stability and flexible support.
Inside is a moisture-wicking lining and NB cushioned insole.
---
Index Table: Top Rated New Balance Shoes for Overpronation
---
---