Supination, which is the excessive rolling outwards of your feet when you walk, can be corrected and supported with the right footwear.
Asics have some well-known shoe models that are worn by many runners and athletes who tend Supinate, with great success and improvement.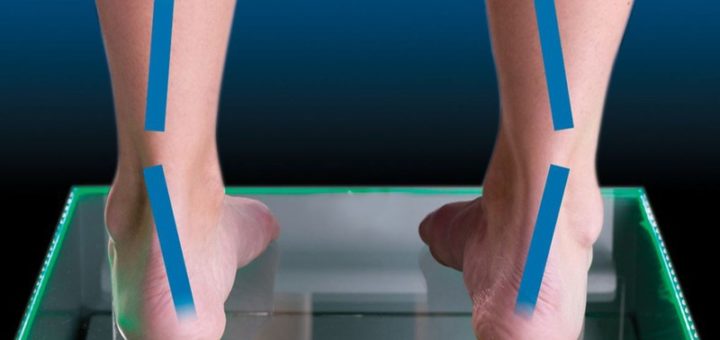 ---
Supination and Assiciated Issues
Pronation refers to the natural motion that your feet make when you walk or run. Your gait can show a pattern of either Normal pronation, Overpronation, or Underpronation also referred to as Supination.
The stress that Overpronation and Underpronation place on your body and feet can hold many risks and can be linked to a higher risk of injury.
In simpler terms, Overpronation is basically when your feet roll inward excessively when you walk or run, an issue more predominant in individuals with low or flat arches whereas Supination occurs when your feet roll outward excessively, which in turn again is more common in people who have a very high arch, or in some cases, flat arches.
Your feet naturally Supinate or roll outward when you walk or run during the toe-off stage as your heel lifts off the ground, and you are you roll off your toes. However, when you Supinate, your foot does not pronate enough at the toe-off phase, so extra work is done by the outer edges of the feet and the small toes, which means additional stress in this area of the foot.
Supination, which does not always end in an injury or issue, though, could result in ankle injuries, Achilles Tendinitis, and even Plantar Fasciitis in some individuals.
---
Treating and Controlling Supination
Supination may generally just be part of your natural gait, but with some simple and effective measures, you can easily treat and correct this condition with some of the best shoes for supination.
Footwear – Wear shoes that offer extra cushioning to absorb impact, have a straighter instep shape to control motion, and that is very flexible and lightweight to allow for more motion.
Orthotic Devices – You can use orthotics and insoles to correct motion and provide extra cushioning in your shoes. Many Asics shoe models have a removable sock liner, which allows you to use your own insoles and devices. A Deep Heel Cup and lateral heel wedges help to stabilize your heel and prevent your feet from rolling out excessively.
Excercises – Performing additional exercises such as Clae stretches, hamstring, quad, and outer thigh stretches, as well as Iliotibial band stretches can all aid in correcting Supination.
Ankle Sprains – One of the most common issues related to Supination is Ankle sprains. If you suffer from regular ankle sprains, it is advised that you wear ankle supports or high top shoes to protect your ankles when walking or running.
---
Features of a Good Asics Shoes for Supination
Rearfoot and Forefoot or Rearfoot only Gel Cushioning.
Flexible and lightweight design with mesh and synthetic uppers.
Flexible sole.
Cushioned EVA or SPEVA midsole.
Trusstic or Guidance systems.
Durable rubber or AHAR rubber outsole.
---
Reviews: The Best Asics Shoes for Supination
Here is our list of the best Asics shoe models that are ideal for Supination;
---
1
Trail Running Shoes for Supination
The Gel-Venture 6 is one of the best models in running shoes that will help to address severe underpronation.
Comfortable and supportive mesh and synthetic uppers that are flexible and breathable.
There is rearfoot Gel technology to attenuate shock on impact and a cushioned and removable sock liner.
A High Abrasion resistant AHAR outsole that offers high traction.
Guidance systems that help to control supination.
---
2
Runner's Shoe for Supination
The Kinsei range from Asics is designed to provide the best stability and support for runners who tend to pronate excessively.
Features an Impact Guidance system and Trusstic technology which disperse impact correctly and keeps your feet in perfect natural alignment.
Comfortable gel cushioning provides adequate shock absorbency.
The uppers have soft and breathable mesh and synthetic materials.
A durable and high traction rubber outsole.
Available in a few color selections to choose form.
---
3
The Asics Gel Equation and Resolution 8 is a more robust and highly supportive running shoe, ideal for Supination.
The uppers are manufactured from breathable mesh with durable synthetic overlays for structural support and stability.
Plush tongue and collar that are padded to ensure a comfortable and secure fit.
The removable foam insole and rearfoot gel cushioning system that ensures top-notch shock absorbency and plush comfort.
A Trusstic System reduces the overall weight of the sole unit while retaining the structure and providing lightweight stability and control, which is ideal for Supination.
It also features the popular High Abrasion Rubber AHAR model outsole, which provides superior durability and traction on all surfaces.
---
4
Moderate to Severe Supination Shoe
Nothing compares to the Asics GEL-Nimbus when it comes to any pronation or foot issue or condition.
Comfortable and breathable synthetic and mesh upper design with a cushioned and moisture-wicking interior sock liner.
The forefoot and rearfoot GEL-Cushioning technology reduce shock during impact, allowing for a smooth transition throughout your stride.
A shock-absorbing cushioned midsole.
The Impact Guidance System (I.G.S) allows the foot to perform in a more natural manner resulting in healthier foot motion and reduced Supination.
An excellent shoe choice for any foot type or condition.
---
5
Running and Walking Shoe for Achilles Tendinitis
A superb walking shoe model from Asics, which is ideal for controlling and stabilizing excessive pronation and provides exceptional cushioning.
Constructed with soft mesh and leather synthetics for the uppers that are flexible and highly breathable.
ComforDry Technology that keeps your feet dry and comfortable all-day
There are also reflective details on the uppers for better nighttime visibility.
Rearfoot and forefoot Gel cushioning system for shock absorbency and cushioning in critical areas.
There are a few color variations available in this model to choose from.
---
6
Supnation Control Walking Shoes
The Gel Foundation 13 a top favorite choice among many athletes who struggle with Supination and excessive pronation in general.
The uppers are designed with comfortable and breathable mesh and durable and supportive synthetic overlays.
A Trusstic system allows for better stability, control and gait efficiency.
The Rearfoot and Forefoot gel cushioning ensure great cushioning and shock absorbency.
A SPEVA midsole for even better shock absorbency and cushioning.
The outsole is made from durable and robust rubber with a high traction tread.
---
7
The Asics Ds-23 Trainer is the ideal shock for individuals who supinate and can be used for both running and cross-training purposes.
Gel cushioning in the heel to attenuate shock and Flytefoam lightweight Bounceback cushioning in the sole.
A supportive and cushioned SPEVA midsole.
Durable rubber outsole for better traction.
It offers a comfortable and adaptive fit with the new technology mesh uppers.
---
8
The Asics Torrance is another superb model that will aid in controlling supination when walking or running.
Ideal for excessive to neutral pronation and supination.
Textile and synthetic uppers that are lightweight and breathable.
A durable and high traction rubber outsole.
Removable cushioned and moisture control sock liner so you can use your own orthotics.
A GEL cushioning system in the heel to attenuate shock during impact.
---
9
The Dynaflite 3 is the latest in this range from Asics in supportive shoes for Supination.
Adapt Mesh technology uppers for an adaptable, flexible, and breathable fit.
A durable high abrasion resistant AHAR rubber outsole.
SPEVA Foam midsole for shock absorbency.
An Ortholite cushioned and moisture controlling sockliner.
Available in many colors to choose from.
---
Index Table: Top Rated Asics Shoes for Supination
---
---