Going about your day, the last thing you want is foot pain or discomfort.
Supination, which is the excessive outward rolling motion of your feet when you walk or run, on the other hand, can be one of the main causes of pain and discomfort in your feet and lower limbs.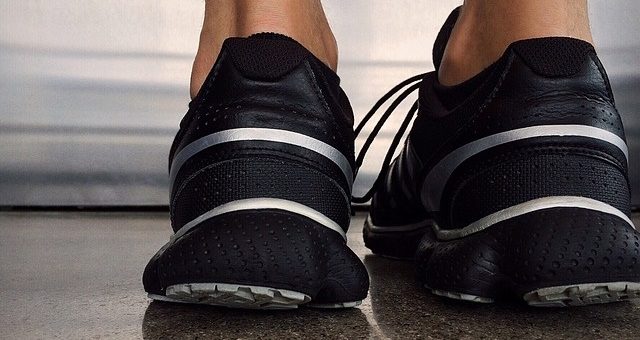 ---
Why You Need The Correct Footwear for Supination
Before I can explain the need for the right footwear for Supination, lets first go into the Biomechanics of movement and how supination affects your mobility and feet when you walk or run.
Pronation and Supination
Two types of motion refer to the rolling motion and flattening of the arches when you take a step. With every step, you take your feet strike and the roll inwards slightly with the arches flattening slightly.
When you Overpronate your feet roll inward excessively, and just the contrary happens when you supinate, or in other works under-pronate.
Supination
When your feet Supinate they roll outwards when in regular motion, Supination naturally occurs with the push-off phase when you walk or run. However, when you Supinate excessively, your tendons get strained, and the muscles which stabilize your ankles can tip, which can lead to ankle injuries and sprains.
Excessive Supination
When Supination becomes excessive and a problem, the right shoes can quickly correct the issue. Generally, when you Supinate, you need extra cushioning. When you Overpronate, you need more stability; however, the most essential feature is to have the right arch support for your foot type.
Excellent shock absorbency and higher arch support are usually the two most effective methods of dealing with supination using footwear or orthotic devices.
---
How to Choose the Best Shoes for Supination
So What exactly should you look for in a right shoe for Supination/
Here are a few key Characteristics;
Good Arch Support – Good Arch Support for your specific Arch Type, concerning Supination, it usually occurs in a High Arch. Arch support disperses pressure evenly and helps to align your feet for better motion control and movement.

Cushioning – Good Cushioning, particularly in walking and running shoes, which absorb shock and prevent the impact from affecting your feet and joints.

The Right Fit – You need a perfect fit that is not too loose, yet still has enough room for you to move normally without cramped feet or toes. Your feet need to be able to move naturally and freely.

---
Features of a Good Shoe for Supination
Arch Support – High Arch Support unless you have a low or neutral arch.

Flexibility – Flexible forefoot and construction

Breathability – Lightweight, comfortable and breathable uppesr with a moisture wicking interior lining.

Cushioning – A foam, gel or EVA cushioned footbed, heel or forefoot as well as an EVA foam Midsole for shock absorbency.

Outsole – A high traction rubber outsole that is durable and offer good slip resistance.

---
Reviews: The Best Shoes for Supination
here are our top choisces in shoes that are ideal to correct and control Supination;
---
1
The Brooks Ghost 12 is the latest in the Ghost range and ideal walking and running shoe if you Supinate.
It comes in width options of up to Extra Extra Wide as well as medium and narrow fits.

Some color selections are available for both men and women.

The Brooks Ghost 11 Boasts a segmented crash pad that ensures for the smoother and more stable ride, so no matter how your feet land, they are always continuous and firm.

The fit is soft and secure with ample toe room and breathable mesh uppers.

There is balanced soft and plush underfoot cushioning and a shock-absorbing midsole,

Ideal for runners who have a higher arch type and are prone to supination.

---
2
The Saucony Cohesion is another excellent choice in running or walking shoes for supination, which is available in a range of color and pattern selections as well as different width options.
Soft and supportive leather and mesh upper that is also lightweight and breathable.

Grid supportive comfortable cushioning and a durable rubber outsole for excellent traction.

It offers excellent support for supination and most arch types.

The midsole ensures well-cushioned shock absorbency.

---
3
The Wave Rider 23 is one of the top models from Mizuno, in running shoes for individuals who supinate.
Soft and breathable mesh and textile uppers an available in many color selections to choose from as needed.

Wave cushioning technology that provides ultra-soft comfort and a secure fit.

A lightweight and breathable mesh upper controls temperatures and reduces moisture.

There is a dual compound midsole with U4cX technology for resp[onsive cushioning and support.

Ideal for neutral arches and under pronation.

It comes with a durable and high traction rubber outsole.

---
4
Dress Shoe for Supination
For these dress-up occasions, I give you the Charles Road for the gents and the Rockport Hezra for the ladies, which are ideal formal style shoes for those who supinate.

The Charles road is a classic lace-up gents shoe in smooth leather available in black or brown color selections.

The heart is a black leather dress pump with a medium heel for stability and sophistication.

Both shoes are lightweight and supportive of genuine leather uppers.

There is a supportive EVA footbed for cushioned comfort and shock absorbency, as well as a protective and stabilizing Nylon shank.

---
5
The Vionic Amber and Vionic Leo are two casual styled sandals for leisure days in the hot summer, which still provide ample support for supination.
The Vionic Leo comes in a few neutral color options, while the Vionic Amber is available in more different colors and patterns to choose from as you wish.

Both shoes have smooth and lined leather uppers straps and a durable and slip-resistant outsole.

The footbed has an orthotic and contoured design with a deep heel cup for stability and ample shock absorbency cushioning.

Both shoes offer and adjustable fit with the hook and loop straps.

---
6
One of my favorite running and walking shoe types for supination is, of course, the ever-popular Asics Gel Nimbus in the latest 21 range, which is ideal for all arch types as well as for supination.
Soft and breathable fabric uppers and availability in plenty of color and pattern selections.

There is Flytfoam cushioning technology that is lightweight and offers excellent bounce-back and energy return.

The AHAR rubber outsole is wear-resistant, and there is a reinforced toe and heel.

The Heel clutching system offers additional stability, supination control, and ankle protection.

---
7
Walking Sandal for Supination
A comfortable and supportive sandal that you can walk with when you Supinate.

The Uppers straps are comprised of leather with a moisture-wicking textile lining, and a three-point adjustability system for the perfect fit.

The RECEPTOR technology offers exceptional stability and support with a shock-absorbing Dual Density Footbed for cushioned comfort.

The rubber sole is designed for outdoor use and trails to offers superior grip and protection.

You can get this sandal in a variety of color selections.

---
8
Supination and High Arch Shoe
The best shoe model from New Balance for Supination and high arches that offers practical comfort and support.

Here we have an excellent Option for Supination in a High arched foot.

The design of this shoe provides cushioning and support that is ideal fir supination, with light flexibility and comfort.

The uppers consist of Engineered mesh with a moisture-wicking lining.

For cushioning, you have a cushioned textile footbed and a shock-absorbing REVlite midsole.

There is also REVlite in the rubber outsole for better ground contact and Undrponation control.

---
9
The Torsional Support and ample cushioning that the Adidas EQT Racing ADV W offers is ideal for Supination.
The Torsional support and TPU shank in this Adidas model offers light stability and a balance of flexibility ideal for supination.

There is ample cushioning and shock absorbency with the EVA midsole and Ortholite sock liner.

The upper offers a soft and flexible fit with the breathable Primeknit engineering.

You can likewise choose a few color selections in this specific model.

---
10
The design of the Skechers Afterburn and D'Lites offer excellent cushioning and support for Supination.
The uppers ensure excellent structural support and breathability with leather and mesh.

The footbed offers excellent support and cushioning with an Air Cooled Memory foam insole.

The Foam midsole absorbs shock, and the platform sole gives some height.

There is also a high traction durable rubber outsole.

---
11
The Asics Gel Quantum 90 attenuates shock and provides excellent support for supination.
The uppers are seamless and breathable for less friction and better moisture management.

There is rearfoot and Forefoot GEL cushioning to attenuate shock.

An Ortholite sock-liner keeps your feet dry and cushioned.

The rubber sole is durable and ensures exceptional traction.

---
12
Foam Cushioned Supination Shoe
---
The New Balance 880V10 offers excellent support and control for Supination.
The rubber sole is durable and has an ideal 10mm drop for running and supination.

For cushioning, there are a Fresh Foam soft Midsole and NB insert.

A moved Heel Counter and a Blown Rubber outsole forefoot offer exceptional control and rebound.

The molded footbed also fully supports your feet.

Index Table: Top Rated Supination Shoes
---
---