When you Have a Wide and Flat foot type, there may be no symptoms or issues at all, or you may suffer from some pain or conditions affecting the feet and lower limbs.
Whichever may be the case, proper footwear is required to provide the support and cushioning needed for a Flat Arch and foot type and an appropriate type of width to accommodate a wider foot.
This article will look at some of the best available shoes for a Wide and Flat Foot.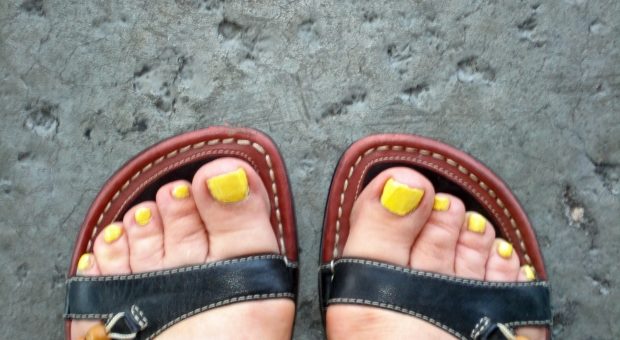 ---
Why do You Need the Right Shoes for Flat and Wide Feet
Flat feet can cause many issues and complications in your feet and lower limbs, which can be painful and damaging. Therefore the right footwear is absolutely Vital.
Some issues that are caused by Flat feet include

Plantar Fasciitis
Heel Pain
Shin Splints
Overpronation
Back Pain
Tendon Damage
Bunions
A Wider Shaped foot is usually found in most persons who have flat feet and because they require a shoo-in which they can splay out their toes more evenly.
Getting the right fit when you have a wider foot is crucial, and you also want t look at a shoe with a roomy toe box because most space is required if you have Flat feet.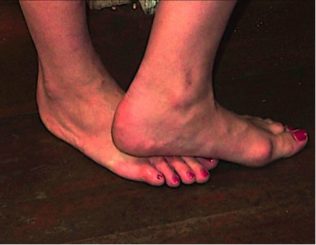 Shoes that fit Too Narrow can cause the following issues;
Bunions
Hammertoes
Blisters and Chafing
Deformities of Bones
Injuries to Metatarsal Bones
Ingrown Toenails
Improper Balance
Injuries
---
Factors to Consider When You Have Wide and Flat Feet
Pronation – Many individuals who have flat feet tend OVERPRONATE. Pronation is basically the natural movement of your feet when you land as you walk or run. Overpronation is when your feet roll inwards towards your arches excessively. Overpronation, in turn, can cause many overuse and instant injuries. Persons who Overpronate may also be more prone to Shin Splints, Plantar Fasciitis, Heel Pain, and Achilles Tendinitis, along with issues such as Bunions and Callouses from improper footwear. This is why it is important to get footwear that limits Overpronation if you do Overpronate.
Arch Support – When you have Flat Feet, it means that there is a very low or wholly Fallen Arch. In turn, this may have no symptoms in some individuals, yet others may suffer from issues such as heel pain, Plantar Fasciitis, Hammertoes, and even Bunions. For a Flat Arch, you need proper cushioning in the Heel and Ball of the foot, with a more rigid design sole if you overpronate and flexible if you do not. A medium arch type is required for flat feet that provide light cushioning and support in the arch area.
Width Options and Styles – Many Individuals with flat feet will notice that their feet appear wider. For others, this may be genetic. However, you need to consider opting for wider width options in your footwear with a wider foot type. As you will see, all the shoes I have chosen in this article come in either Wide or Wide and Extra Wide width options. Most athletic shoe brands such as New Balance, Asics, and others offer a Wider Width Option in all their shoe models.
---
Features of a Good Shoe for Wide and Flat Feet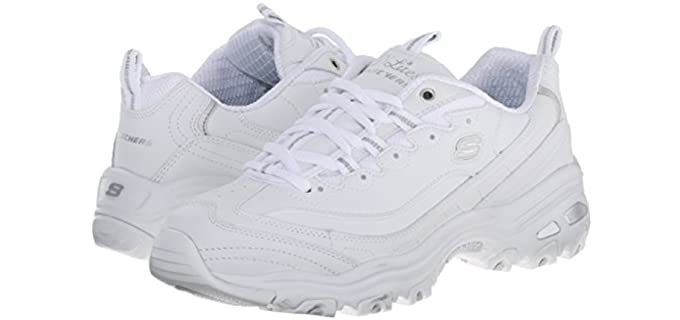 Uppers – Upper can consist of mesh, canvas, textile materials or genuine or synthetic leathers. The upper needs to be flexible and comfortable with a soft interior lining.
Support – For support in flat feet, light arch support is required along a more rigid stability sole and excellent support in the medial side.
Cushioning – Cushioning in the heel and ball of the foot should be plush and ample. An EVA and cushioned midsole also provide some shock absorbency. Memory Foam, EVA, and Ortholite in the footbed or insole are ideal.
Width Options – Look for wide and extra-wide options available in all the shoe brands and models I have selected.
Outsole – Rubber is ideal for high traction and slip-resistant outsole with long-lasting durability.
---
Reviews: The Best Shoes for Wide Flat Feet
These are some excellent brands and models in Shoes that have the perfect fit for a wider foot as well as support for flat feet and low arches;
---
1
Wide and Flat Feet Dress Shoes for
The Clarks Cotrell and Clarks Emslie are two dress style shoes that offer excellent support and are available in wider width options for flat and wide feet.
The uppers are leather, available in a black or brown option for both shoe models.
The sole is flexible and ideal for persons with flat feet that do not Overpronate excessively.
There is an Ortholite Memory Foam insole for cushioning and support with Cushion soft technology.
Both shoe models have a durable rubber outsole that ensures excellent traction.
The Emslie has a low block heel for stability and sophistication.
You can likewise obtain both these shoe models in wider with options as needed.
---
2
Wide and Flat Feet Walking Shoes
The New Balance 860V10 is one of the best walking and running shoes for Flat Feet and Overpronation and is also available in wider and extra wide width options.
The Upper consists of an Engineered mesh with a sleek appearance and additional ventilation holes around the Toe Box and Midfoot Dump.
Inside is a TRUFUSE cushioned midsole and a comfortable plush NB insole.
The medial support nestled in the midsole ensures excellent stability alongside the durable rubber outsole.
There is also a 3D molded heel cup for stability and added heel cushioned support.
The Blown Rubber Outsole ensures very reliable traction and shock absorbency.
There are wider width options available in this model and some color selections in the men's model.
---
3
Slip On Shoes for Wide and Flat Feet
I have chosen these two slip-on loafers from Vionic for their excellent comfort features and wider width options. Their design makes them ideal for casual wear and all occasions.
The Brody and Demetra have an effortless slip-on style and wider width options for flat and wide feet.
The uppers are Canvas r leather, which you can choose, and there are also many color selections available.
The Podiatrist-designed footbed offers optimal support and comfort and will hug your arches for proper support.
The rubber outsole is durable and ensures excellent traction.
---
4
Sandals for Wide and Flat Feet
Birkenstock is a favorite sandal for many reasons. The Birkenstock sandal has a contoured, cushioned, and supportive footbed that helps with Flat feet, and there are also wider width options available.
The Birkenstock Arizona has a basic two-strap style with Buckle closures and is available in a few neutral smooth or Nubuck leather options.
The Cork and Latex footbed has a contoured design for optimal support and shock-absorbing cushioning.
The durable rubber outsole likewise provides excellent traction and stability.
Arizona comes in a wider width selection for w wider foot type.
---
5
Wide and Flat Feet Running Shoes
For a running shoe for Overpronation and Flat Feet, I also recombined the Brooks Glycerine 18, their latest model.
The uppers are light and breathable with mesh and plush feels sock-like fit.
There is a wider width option available and some color varieties.
For support, an Ortholite Sockliner and DNA Loft plush are cushioning where your need ut the most.
The rubber outsole is durable and offers excellent stability in traction.
---
6
Shoes for Wide and Flat Feet
One of my personal favorites having flat feet myself is the Skechers Afterburn and D'Lites, similar in design and available in a Wider Width Option.
The cushioned Memory foam insole provides plush underfoot comfort and molds to the shape of your feet for optimal support.
Because it is an Air-Cooled memory foam footbed, it also keeps your feet cool and dry.
Furthermore, the platform design provides excellent stability, and the rubber sole has high traction and durability.
The upper consists of mesh and synthetic leathers in smooth or nubuck options, and there are some color variations available.
The shoe is fashionable and has a chunky and bulky style for those who like this in a shoe.
You can get both models in wider widths, though I must mention that they already provide a roomy toe fit.
---
7
The Skechers Sports Energy offers good flat feet support and is available in wider width options.
The range is available in more colors to choose from and wider widths.
They are leather with a rubber outsole.
There is an EVA foam midsole and cushioned insole.
The design is supportive and comfortable.
---
8
The Asics Gel Kayano 28 offers good support for flat feet and is available in wider width options.
The shoes have synthetic and mesh uppers for breathability.
They are available in wider width fits and more colors.
There are a FlyteFoam cushioned midsole and a cushioned insole.
A Trusstic support system reduces the weight of the shoe.
---
9
Wide Flat Feet Running Shoe
The New Balance 680V6 is the perfect running shoe for wide and flat feet, with wider width options.
The model is available in more colors, sizes, and wider widths.
They have stretchable mesh uppers and a durable rubber sole.
Inside is an ABZORB shock-absorbing midsole and cushioned insole.
The shoe is lined with a moisture-wicking interior lining.
---
10
The Asics Gel Nimbus 23 is the perfect running shoe for wide and flat feet.
The uppers are synthetic and mesh for breathability.
There are more colors and width options available.
Inside is GEL technology, a FlyteFoam midsole, and cushioned insole.
The Ortholite sock liner keeps you dry and comfortable.
---
Index Table: Top Rated Shoes for Wide and Flat Feet
---
---