Peripheral Neuropathy is a common issue mostly faced by people who have diabetes.
Peripheral Neuropathy can affect your feet, meaning that they need to be protected and supported with proper footwear.
New balance shoes have some excellent characteristics, which make them ideal for feet affected by Peripheral Neuropathy.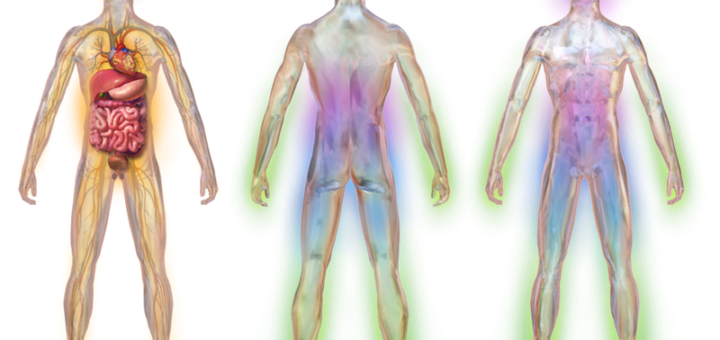 ---
How Peripheral Neuropathy Affects Your Feet
Peripheral Neuropathy can cause a painful burning sensation in your feet, along with Numbness, Tingling, or shooting and stabbing pain in the toes and feet.
If you have Peripheral Neuropathy, regularly inspecting your feet is quite essential because decreased sensation may occur, placing you at risk of an injury without even feeling it.
A closed and protective shoe style is the best option for feet affected by Peripheral Neuropathy that have lost sensation.
Look for footwear with these characteristics;

Flexible and Roomy Uppers – Look for a roomy toe box and very soft, flexible, and seamless construction materials for the upper that will not cause friction or any pressure. An extra depth design toe box is also ideal.
Cushioning – Good cushioning in the footbed and midsole helps to absorb shock and pressure and provides comfort for your feet when they are vulnerable. In addition, choosing footwear with a removable insole allows you the freedom to youse your own orthotic devices as required.
Support – Stability and support help you keep a proper balance and improve motion, which helps if your feet have less sensation.
Underfoot Protection – as I have mentioned, if you have less sensation in your feet and if they are already painful, hard protruding objects can cause injury and pain. Therefore a thicker and more protective sole can protect you against pain and puncture injuries, which you may not even feel.
---
New Balance Shoes for Peripheral Neuropathy
People with Peripheral Neuropathy need to be very careful with their feet and protect them at all costs.
New balance offers an excellent range of shoes for walking, running, cross-training, and everyday wear, which provides comfort and support technologies for feet affected by Peripheral Neuropathy.
New balance likewise has an A5501 Diabetic code Medicare rated shoe range for persons who have Diabetes, which is ideal as Diabetes is one of the main causes of Peripheral Neuropathy, with similar symptoms.
---
Features of a Good New Balance Shoe for Peripheral Neuropathy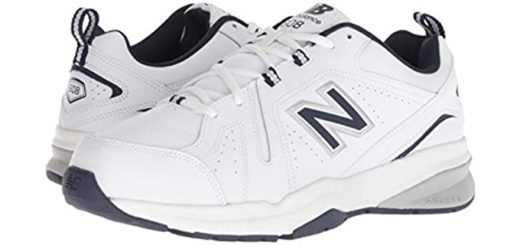 Uppers – The Upper of New Balance shoes can be manufactured from either Pigskin genuine leather, suede leather, synthetic leather, or textile and mesh materials with leather overlays. A dual-density or padded collar and tongue offers a more snug and comfortable fit, while a moisture-wicking interior lining ensures better moisture management. You can select between wider width options, and most of these models have a comfortable, flexible, roomy toe box.
Insole and Cushioning – Most New balance models come with the NB Soft and breathable cushioned insole, which is removable so that you can use your own orthotic devices. Other cushioning technologies used are the ABZORB HEEL, Fresh Foam technology, Ortholite cushioned and moisture-wicking Sockliners, or a PU Insert.
Midsole – Different technologies are used to create a shock-absorbing and durable midsole mainly made out of EVA such as the; ACTEVA, IMEVA foam, Injection Molded or Compression-Molded EVA, and ENCAP EVA midsole technology for durability.
Outsole – For the Outsole, rubber is used, either Blown Rubber or All-terrain durable rubber with different tread types and technologies; AT TREAD, a Non-Marking tread or Walking Strike Path technology sole for Stability.
Support Features – Support features for stability and motion control include; an Internal Shank, Rollbar, and Medial and Lateral TPU Posts for Motion Control.
Color and Width Options – You will find many color and width options in the New Balance shoe range for Peripheral Neuropathy.
Closure System – There are mainly two closure systems; Laces or Hook and Loop Velcro based closures.
---
Reviews: The Best New Balance Shoes for Peripheral Neuropathy
These are some of the best shoe models from New Balance that offer comfort and protection features required if you have Peripheral Neuropathy;
---
1
Shoes for Peripheral Neuropathy
The 411V2 is one of the best models in New Balance shoes, ideal for Peripheral Neuropathy in the feet or hands.
Because of the hook and Lopp closure design, these shoes are much more comfortable to close and fit if you have numbness or weakness in your hands from Peripheral Neuropathy.
Durable and protective leather is used in the making of the upper.
The tongue and collar are padded with mesh material for breathability.
Inside is a cushioned comfort insole and shock absorbing midsole.
The durable rubber outsole provides underfoot protection and grip.
---
2
Peripheral Neuropathy Shoe
The 577 from New Balance offers excellent protection and shock absorbency for feet affected by Peripheral Neuropathy.
Leather is used for the upper that offers better protection, and there are a padded tongue and collar for a more comfortable fit.
The Walk specific comfort footbed is designed to adapt to your feet and provide comfortable cushioning, along with the ABZORB midsole that absorbs shock.
A walking stick path outsole made from rubber produces a better platform for stability and support.
You can find this shoe option in solid black or white color variants.
---
3
Training Shoe for Peripheral Neuropathy
Looking for the best training shoe when you have Peripheral Neuropathy? Well, then this is it!
There are leather uppers with a Dual-density foam collar for a comfortable, snug fit.
Inside is an Injection Molded EVA midsole and cushioned insole for comfort and shock absorbency.
An Internal shank provides superb stability and underfoot protection.
The durable rubber outsole offers a good grip and long-lasting comfort.
---
4
Stability Walking Shoe for Peripheral Neuropathy
The 928V3 model from New Balance is an excellent choice for stability walking or running shoes.
The upper allows a more flexible fit with synthetic leather and mesh in the design.
There is a compression-molded EVA midsole for shock absorbency and a removable PU comfort footbed.
Rollbar technology offers superb motion control and stability.
Then you also have the outsole with walking strike path technology for better motion and stability.
What I similarly love about this shoe is the hook and loop closure design.
---
5
Peripheral Neuropathy Running Shoe
In this model, we have all the features of a terrific running shoe for Peripheral Neuropathy people.
The synthetic and mesh uppers offer a lightweight and breathable fit.
Then there is the ENCAP midsole for maximum durable support and shock absorbency.
Along with a Rollbar and medial and Lateral TPU posts, you will enjoy motion control and exceptional stability and balance when running.
Likewise, a durable rubber outsole will supply you with the traction and grip you need for a comfortable run.
---
6
Shoes for Peripheral Neuropathy
The 990 range is a lovely range for walking and casual wearing, particularly f you have a condition such as Peripheral Neuropathy.
The shoe is available in a black, grey, or white leather option with mesh inserts for breathability.
A durable and high traction rubber outsole in a contrasting color offers a good grip.
For comfort and shock absorbency, you have a cushioned ENCAP durable midsole and a comfortable insole.
Blown rubber issued in the outsole and Pigskin is used for the upper construction.
The Dual-density foam collar offers a comfortable and snug fit, along with the cooling comfort of a moisture-wicking interior lining.
---
Index Table: Top Rated New Balance Shoes for Peripheral Neuropathy
---
---