As a Nurse, your daily activities include a great deal of walking and being on your feet all day. This, in turn, can cause pain, fatigue, and foot problems, which you do not want to face in this occupation.
New balance has a great range of athletic and works shoes, which is perfect for protection and comfort in a Hospital work environment and ideal for a nurse on their feet all day.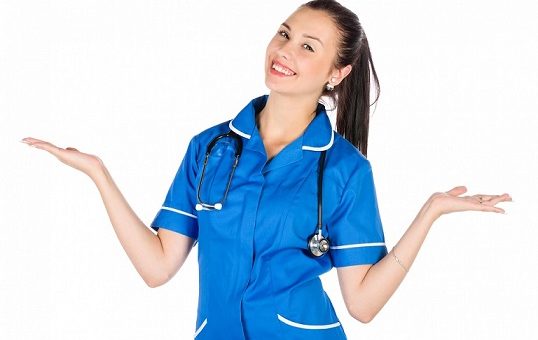 ---
Some Common Foot Ailments that Nurses Face
Nurse faces some common foot ailments that can be painful and uncomfortable, particularly if they do not have the right footwear;
Ingrown Nails – These are caused by improper nail trimming and care, resulting from less time for self-care. Pressure from shoes is also a risk factor in Ingrown Toe Nails.
Heel Spurs – Usually, in individuals with a flat or low arch with improper footwear, this is a painful heel condition that can stem from Plantar Fasciitis.
Heel Pain – This occurs from excessive strain on the heel from impact from walking or jumping without shoes offering proper shock absorbency.
Corsn and Callouses – these are protective layers of dead skin that develop over time because shoes rub against bony areas on your feet regularly.
Bunions – Bunions are misaligned toe joints that become swollen and tender and exist because of shoes that are too narrow fitting or have a high heel.
Blisters – Blisters are caused by friction against the skin from the hard parts of a shoe or when feet become wet from sweating excessively.
---
Footwear and Treatments for Nurses
It is advised that Nurses take care of their feet with regular washing and grooming and wear socks to prevent excessive moisture build-up and insoles for added support.
Footwear that can offer stability, cushioning, and shock absorbency, along with a slip-resistant sole s ideal for nurses.
---
Features of a Good New Balance Shoe for Nurses
ENCAP PU Ring and Core in the Heel and Sole – This technology offers excellent shock absorbency and stability for the wearer, along with a stability shank that also adds some protection.
Insole – An NB response or Removable Insert that offers energizing and cushioned insole insert, or there are also removable insoles that allow you the use of your own orthotic devices.
Mesh Uppers or Leather Uppers – usually, it combines mesh and leather and nursing shoes as a protective cover, mostly leather with perforations for ventilation.
Colors and Widths – Most New Balance Nurses Shoe models are available mostly in neutral color options, as well as Narrow, Medium, Wide, and Extra Wide widths that you can choose from.
Dual Density Collar Foam and Padded Tongue – The Collar is designed with dual-density foam to provide a snug and comfortable fit, and in some models, the tongue is also padded for comfort.
ABZORB Technology – This is a shock-absorbing technology used in the midsole or a heel crash pad for optimum Impact protection.
Midsole Technology – In most models, you will find an ACTEVA and Injection Molded EVA, AIMEVA, or CUSH Midsole that cushions the foot and provides shock absorbency.
Outsole – Most Nursing shoes have an abrasion-resistant NB tread outsole or rubber outsoles with lug patterns for optimal slip resistance.
---
Reviews: The Best New Balance Shoes for Nurses
Here are some top model shoe types and styles from New Balance which work very well as a shoe for Nurses:
---
1
The shoes have a leather upper with perforations for breathability.
There are forefoot flex grooves for flexibility and EVA cushioning for shock absorbency.
The ABZORB cushioning system provides excellent shock absorbency.
The rubber outsole is durable and slip-resistant.
---
2
The sneaker is more casual and basic.
It has a durable and slips resistant rubber outsole and genuine full leather uppers,
There is an IMEVA outsole for better ground contact.
The design is modern and sleek.
---
3
Comfortable Shoes for Nurses
The uppers are genuine leather, and there is a slip-resistant rubber outsole.
Inside is an Nb insole for comfort and cushioning,
There are ABZORB technology and an EVA midsole for shock absorbency.
The dual-density collar offers a more comfortable and snug fit.
---
4
The Uppers are fabric and breathable.
There is a rubber outsole that is durable and slip-resistant.
The midsole is EVA foam with DynaSoft technology for plush cushioning.
The EVA sole offers excellent ground contact.
---
5
Industrail Work Shoes for Nurses
The 412V1 model from New Balance is a durable and comfortable work shoe with technical features that are ideal for Nurses.
Durable and comfortable leather uppers and a protective toe.
A Cushioned EVA insert for shock absorbency and comfort and moisture-wicking lining.
The durable rubber outsole is designed for maximum slip resistance on work floors.
Available in different color and width options.
---
6
Training Sneaker Nurses Shoe
These are two ideal Nursing shoe models from New Balance for men and women.
Leather uppers with breathable insets.
It comes with an IMEVA midsole and AIMEVA midsole for shock absorbency with an ABZORB heel to protect your heels and ankles from impact.
The outsole offers excellent slip resistance and is non-marking.
These shoes are available in neutral color selections as well as narrow and wider width selections.
---
7
Work Training Shoe for Nurses
The 806V1 is another excellent model from New Balance in protective and comfortable work shoes for Nurses.
Synthetic leather uppers with Now-Sew overlays and a smooth moisture-wicking interior lining.
A Fresh foam shock absorbing midsole and cushioned insole.
The ideal work shoe for Nurses and similar occupations with a slip-resistant rubber outsole.
Available in a few color options to choose from.
Also available in a Narrow, Medium, Wide, or Extra Wide width option.
---
8
Comfortable Shoe for Nurses
If you are looking for the most comfortable shoe for your occupation in Nursing, then these are the ones you can rely on from New Balance.
Leather uppers with a breathable and lightweight design.
A slight heel-to-toe drop for optimal stability and motion.
IMEVA midsole and ABZORB crash pads in the heel for optimal shock absorbency and cushioning.
There is a Dual-density foam collar for a more comfortable fit and a cushioned insole.
The Non-Marking rubber outsole offers excellent traction and shock slip resistance.
---
9
Slip Resistant Nurses Shoe
For better slip resistance on hospital floors and ample shock absorbency, these are the best models from New Balance.
Breathable and lightweight mesh and leather uppers.
A Fresh Foam midsole and ensures soft underfoot cushioning.
The shoe has an 8mm heel-to-toe drop.
More colors are also available.
An NDurance rubber outsole performs very well in terms of durability and slips resistance and an ultra-heel design.
---
10
The 840 is a great New Balance Shoe rang for the plenty of walking that Nurses do daily.
Leather and textile mesh upper for structural support and breathability.
An ABZORB cushioned shock-absorbing midsole and a comfortable padded tongue and collar.
Smooth moisture-wicking interior lining and a removable comfort insert.
The durable rubber outsole offers excellent abrasion resistance as well as slip resistance.
---
Index Table: Top Rated New Balance Shoes for Nurses
---
---