Pronation generally refers to the way your feet roll inward and outward when you walk or run.
When you Supinate, your feet do not roll inward enough, so basically, contrary to Overpronation, you are Underpronating. Supination causes your ankles to roll outward, which in turn places strain on them and can cause injuries.
The best Hoka shoes for supination are an excellent choice to help prevent supination and correct this issue by providing proper support.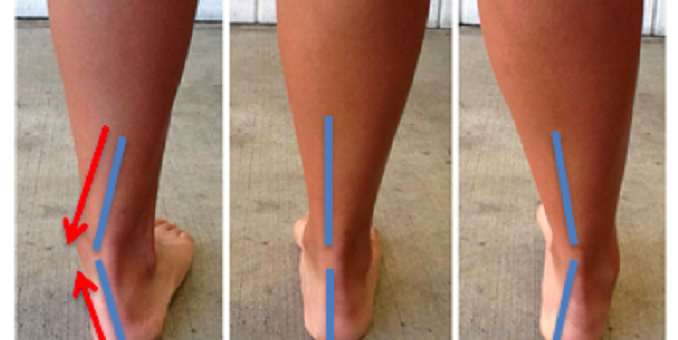 ---
How Supination Affects Your Feet
Before we get into shoes for supination, let us first look at a few of the main causes to get a clearer idea of what shoes to look for;
Genetic Causes – Genetic effects such as ankle instability, one leg longer than the other, or the width of your feet can all cuase supination.
Improper Footwear – the right shoes support your arches and soft tissues and will help to protect your feet from injuries, particularly when walking on hard and flat surfaces. Rigid and tight shoes may lead to supination, especially when they provide n arch support for your arch type.
Body Misalignment – If your Body is not properly aligned, some areas work harder than others to maintain your posture and balance. This, in turn, can create poor form and cause some muscles and bones to overcompensate, leading to Supination.
Injuries – Injuries that caused weakness and instability, later on, may also lead to supination.
Other Causes – Constant impact from walking on hard floor surfaces, a sedentary lifestyle, restricted range of motion, and conditions such as arthritis may also lead to supination.
Supination, in turn, can cause ankle strain and pans and many foot conditions such as bunions, plantar fasciitis, and injuries that could be avoided with proper footwear.
---
What to Consider in Shoes for Supination
So what exactly should you look for in a shoe for supination?
Well, firstly, you can look for shoes that provide support for Underpronation, as most athletic shoes offer Neutral, Overprpination, or stability, and underpronation support.
If this gets too tricky, always look for a shoe with arch support and ample cushioning for shock absorbency. Also, opt for a more flexible sole rather than a hard rigid sole.
---
Features of a Good Hoka Shoe for Supination
Uppers and Fit – The Uppesr of Hoka Shoe modesl may consist of lightweight and breathable engineered, dual density, sandwich or single density mesh. There are also leather and synethtic moels that are more heavy in weight and offer better support. You can look at features such as pull tabes, a locked-down fit, or J-Frame, which are more stable designs.
Cushioning and Midsole – Cushioning in the form of foam padding and EVA sock liners may be found. There are also the CMEVA, Profly, or full compression EVA midsole options, depending on the models.
Outsole – You can get an Early Stage Meta-Rocker or Late Stage Meta-Rocker sole for pressure relief, or there are regular rubber soles. The soles mainly consist of rubber and EVA. There are also different thread types for trail and road surfaces.
Options – Options include full and half size options, as well as more color variants depending on the specific model.
---
Reviews: The Best Hoka Shoes for Supination
---
1
Cross Training Supination Shoes
The Hoka One Mach 3 Offers excellent cushioning for Supination, with balanced flexibility and stability.
The uppers are lightweight engineered mesh.
There is an anatomical Achilles construction heel for better support and slight stability in this area.
There is a removable moldable EVA cushioned sockliner for your comfort,
The Profly midsole is more cushioning and plush.
The sole design is an early-stage meta-rocker sole with rubber and EVA.
---
2
The Hoka One Rincon provides excellent cushioning and proper support to help control supination.
The uppers are open engineered mesh for better breathability.
There are reinforced eyestays for durability, and there is a lightweight gusseted tongue.
The midsole is a full compression EVA for cushioning with a foam insole.
There is also a moderate beveled heel for support.
The sole is also an early-stage meta-rocker design with rubber and EVA.
---
3
The Hoka One Bondi 7 is one of their most popular shoe ranges that are ideal for Supination.
The shoe is a basic and very comfortable all-purpose design.
The sole is flexible with a slight rocker design.
There is an EVA midsole and cushioned insole for comfort and shock absorbency.
The uppers are synthetic and mesh.
More color options are likewise available.
---
4
Running Shoe for Supination
The Arahi model from Hoka One has a foam stability frame and plenty of cushioning for Supination.
The J-Frame design offers foam stability that is lightweight and ideal for supination.
The shoe features plush cushioning and an EVA midsole for shock absorbency.
The outsole has a light rocker design and contains durable rubber.
There are also more color options available.
---
5
The Hoka One Bondi SR is a plush cushioned running and training shoe with ample features to help with Supination.
The uppers are durable leather with a breathable textile interior lining,
Inside are a removable foam insole and a full-length midsole in EVA for shock absorbency.
The sole is a durable rubber for excellent support and grip.
There are black and white color options available.
---
6
The Hoka One Ora Recovery Sandal comfortably cushioned sandal with a rocker sole for relief after a long day on your feet.
This is a comfortable leisurewear sandal with plenty of cushioning for supination.
The footbed has an anatomical design for support and plenty of EVA cushioning.
The outsole is a lug for grip and traction.
There are also more color options available to you.
---
7
The Gaviota has engineered mesh uppers with an abrasion-free seamless lining to wick away moisture and prevent friction.
Inside is a removable foam padded insole for cushioning and comfort.
There is a durable rubber outsole that has inserts for better grip.
This specific model is also available in a few more colors from which you can choose.
---
Index Table: Top Rated Hoka Shoes for Supination
---
---