When you supinate or Unedrpronate, the way you walk and run is affected, and you may need the right shoes, offering support and comfort for this issue specifically.
The Best Adidas Shoes for Supination have support and comfort features that are ideal for this type of pronation and cater to foot types prone to Supination.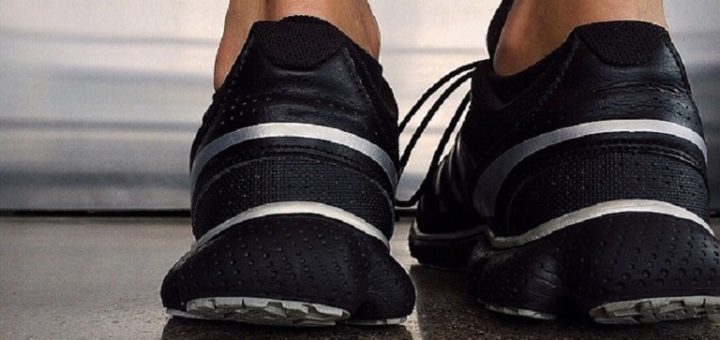 ---
Adidas and Their History
Adidas is a sports and athletic shoe brand that caters to a variety of sports athletic and even casual wear requirements, creating some of the best shoes, clothing, and accessories.
LLikewiseadidas shoes also cater to different foot types and pronation levels, specifically in their running shoe ranges.
Adidas is a company established in 1924 by two Dassler brothers, Adolf and Rudolf, under the name The Dassler Brothers Factory and only got the name Adidas in 1934 when Adolf took over the business.
As the years went by, the brand has expanded today to one of the leading brand names at the same level as Nike and Puma.
---
What to Look for in a Shoe for Supination
To stay healthy and comfortable when you walk or run, you need a shoe that will adapt to your specific foot movements and provide the right support for your foot type, especially when it comes to Supination.
When you Supinate or Underpronate, most of your weight transfers along the outside of your feet and the outer toes instead of from the ball of the foot to the big toe as normal, if you find your shoes are breaking down often, especially towards the outside of the sole, or you frequently have an ankle sprain or tight calves, then you may very likely Supinate and need proper Supination shoes.
Here are a few features to look out for when you tend to Supinate (Underpronate);
Less Stability – Unlike Overpronation, for Supination you require less to no stability and more flexibility in a shoes.
High Arch Support – Many people who spinate tend to have a higher than normal arch type. Therefore good arch support specific for a high arch is advised.
Cushioning – If there is one thing that people who supinate require, then it is good lightweight cushioning. The Cloudfoam range from Adidas offers the best plush cushioning for Supination, which is very lightweight.
Flexibility – Flexibility in the ball of the foot area is ideal for Supination, with a firmer heel are and firmer toe.
---
Features of a Good Adidas Supination Shoe
Ultraboost Range – The Ultraboost range offers a more flexible design outsole and responsive boots midsole cushioning, which is ideal for Supination. The UUpperare a breathable and flexible Primeknit design, and the outsole is a flexible and slip resistant Stretchweb rubber.
Solardrive Range – The Solardrive range offers light stability with breathable mesh uppers, a regular fit, and smooth textile lining. The Adiwear outsole is more durable for hard wearing and will not wear out when you Supinate. There is also a responsive cushioned Boost midsole.
Solarboost Range – The Solar Boost range is similar to the Ultraboost range with Responsive boost cushioning for energy return and a more flexible and slip-resistantStretchweb outsole consisting of Continental rubber. The uppers are Air mesh that is very lightweight and breathable.
---
Reviews: The Best Adidas Supination Shoes
Below we have some excellent shoe models from Adidas that are all ideal for Supination;
---
1
The Adidas Solarboost 21 is one of the top models from this range, that is perfect for Unedrpronation(Supination).
The UUpperensure a regular and comfortable fit with Air mesh materails that breathe well.
There are Tailored Placements on the upper for light midfoot support.
The midsole has responsive energizing cushioning with an Energy rail for better support,
The Stretchweb rubber outsole is a little more flexible, making it ideal for Supination.
---
2
Cushioned Supination Shoes
The Adidas Ultraboost 20 is a cushioned and supportive shoe that offers a more secure fit to prevent Supination.
The Ultraboost offers energizing and superb Bounce Midsole cushioning that is lightweight and responsive.
For the uppers, a Primeknit textile material is sued that offers a more snug fit.
There is a durable Stretchweb rubber outsole for grip on wet and dry surfaces.
You can also select from a few available color options in this specific range.
---
3
The Adidas Duramo offers targeted support and cushioned comfort for neutral foot types and are ideal for Supination.
The Duramo SL is a Neutral shoe with mesh uppers and a regular fit.
There is a Light motion midsole for cushioning and an Ortholite comfort Sockliner.
For the outsole, a durable Continental rubber is used that offers good traction.
You can also select from a few colors available in this model.
---
4
The Adidas Adilette Slide offers a comfortable fit with adjustable straps and a Supercloud cushioned footbed for comfort.
For everyday activities, the medium fit Adilette Slide is ideal and comfortable.
The uppers are synthetic with a smooth nubuck finish.
The sandal is adjustable and has hook and loop closures for easy fitting.
There is a Supercloud cushioning footbed for comfort and support.
The sole has a lug tread for good slip resistance and support.
---
5
Everyday Supination Shoes
The Kaptir is a fashionable shoe with an ankle stabilizing technology that is ideal for preventing ankle sprains and strains when you supinate.
The Kaptir is very lightweight and comfortable, as well as available in a few fashionable color options, with a sleek design.
The uppers are Knit with a TPU 3 striped design.
There us a Cloudfoam midsole and an Ortholite sockliner for comfort and cushioning.
The Durable rubber outsole offers excellent traction and an External heel counter to ensure better ankle support for persons who supinate.
---
6
Underpronation Slip On Shoe
The Adidas Lite Racer Adapt is a slip-on design shoe with plush Cloudfoam cushioning and an Ortholite Float Sockliner for supination.
An easy and comfortable slip-on design that offers a more regular fit, that is roomy and accommodating to all types of feet.
The uppers are textile and breathable with a smooth lining.
There is a Combined Cloudfoam midsole and outsole, with a durable rubber tread for traction.
Furthermore, the slip-on design is straightforward on and off and looks quite fashionable.
---
Index Table: Top Rated Adidas Supination Shoes
---
---