When your feet supinate as you walk or run, it is vital to get the proper footwear to help correct the issue and prevent injuries and further pain, which Supination may cause.
There is a specific line of New Balance shoes for underpronation that correct this condition for walking and running.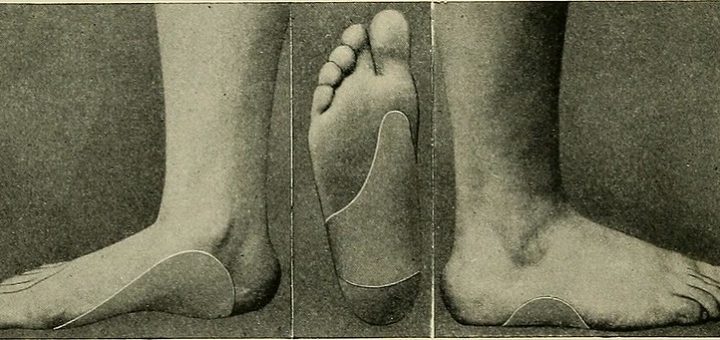 ---
Supination and High Arches
Though High Arches and Supination are far from the same thing, individuals who have a higher arch type are much more likely to Supinate than those with a low or Neutral Arch.
Supination is also known as Underpronation, which occurs when your feet do not roll inward properly after you land and turn outward to the sides excessively.
Pronation is the foot's natural motion, which refers to the slight rolling inward after your heel hits the ground when you walk or run.
Noted among persons who tend to Supinate, there are a few common issues;
Plantar Fasciitis – The inflammation and pain of the Plantar Fascia, which are the tendons and soft tissues running along the bottom of the foot and heel, are common amongst those who run and walk. However, this does not matter how you walk or run; Overpronation and Underpronation can both cause plantar Fasciitis, as the Plantar Fascia absorbs too much shock and becomes rigid and inflamed.
Stress Fractures – With Supination, you also have improper shock absorption, which can cause stress fractures when your bones experience the repetitive application of force, not evenly or properly spread or absorbed.
Achilles Tendinitis – Your Achilles Tendon try to stabilize your ankles and feet. When you Supinate, the outward rolling can cause strain to these tendons causing them to become inflamed.
IT Band Syndrome – Because the weight remains on the outside of your foot when you Supinate, the strain can travel up your legs. Then, this causes inflammation and pain in the knee, thighs, and the Iliotibial Band, which runs down the outsides of your Quadriceps.
Ankle Sprains – As the impact of your stride is more concentrated in the small outside portion of your foot, you are much more likely to roll your ankles outward when running or walking which may result in an ankle sprain.
---
New Balance Shoes for Supination and How They Help
When you Supinate, the ideal shoe will offer Neutral or Higher Arch support if you have a high arch and excellent shock absorbency and flexibility in the sole to allow for proper Pronation.
New Balance offers a range of shoes with features that allow for proper pronation and that are adaptable.
The best shoes for supination likewise offers excellent cushioning systems as well as slight stability to ensure control of pronation.
---
Features of a Good New Balance Shoe for Supination
The is an ABZORB midsole for shock absorbency and cushioning and a removable comfort insole.
The Ndurance rubber outsole offers high abrasion resistance and excellent traction.
Cushioning and Shock Absorbency – Most New Balance models offer CUSH Midsole and NB ultra-soft insoles well as an ABZORB Shock Absorbing midsole. Then there is the REVlite midsole foam and NB Memory Foam insert for cushioning and the option of a removable insole, which allows you to use your orthotics. A removable Insole in some ranges likewise offers you the perfect opportunity to use an arch support insole for a high arch type, which helps to control supination.
Outsole – Rubber or Blown rubber, or Ndurance rubber, which offers high abrasion resistance and excellent traction, can be used in the outsole. The tread on the New Balance shoe models provides better traction and slip resistance.
Uppers and Interior Linings – The New Balance Supination shoe models have an upper construction made of Mesh or textiles with synthetic, Suede, or genuine smooth leather overlays for structural stability breathability, while also making the shoe exceptionally lightweight. Inside there is a soft, seamless, smooth moisture-wicking lining or an Ortholite Moisture wicking and cushioned sock liner.
Closure – The Closure System is usually lace-up; very few models have a hook and loop or velcro closure. The Lace-up system is secure, and you get a more adjustable fit.
Fit – Almost all New Balance Shoe Models are accessible in Narrow, Medium, or wide width fit options, and some offer a padded tongue and collar for a more comfortable fit.
Colors and Patterns – There are many colors, styles, patterns, and shades of color in the New Balance Supination range. All shoes have mostly an athletic style.
---
Reviews: The Best New Balance Shoes for Supination
---
1
Training Shoe for Under Pronation
These are the ideal training shoes if you tend to Supinate. They also make great everyday casual wearing shoes and are available in current color selections.
The uppers are breathable and lightweight with mesh and leather.
There is a dual-density foam collar that ensures a more secure fit.
The CUSH midsole and NB Ultra-soft insole ensure that you get the best cushioning and shock absorbency.
The Outsole ensures excellent traction and is highly slip-resistant made from durable rubber.
---
2
The New Balance 1080V8 is the latest in this range and ideal for individuals who Underpronate.
The uppers consist of synthetic mesh and leather with a durable rubber outsole for high traction.
The design has a bootie snug fit construction and New Sew Application.
There are a full-length Fresh Foam midsole and NB insole for shock absorbency and cushioning.
You will find this model in many color variations for your perusal.
---
3
Training Running and Walking Shoe for Supination
The Fuelcore ranges from New Balance, and mainly, these models are great for persons who have a Higher Arch Type and tend to Supinate.
There are Synthetic leather uppers that are durable and breathable, with perforations for ventilation.
A REVlite foam midsole and NB Memory Foam ensures ample cushioning and shock absorbency.
The insole is also removable, allowing you the use of your orthotics.
The rubber outsole offers high traction and long-lasting durability.
You can easily select between a few color options in this shoe range.
---
4
Walking Shoes for Supination
These are two comfortable and supportive Walking shoe models from New Balance that is ideal if you Supinate.
The Uppers are made from soft leather with mesh insets for breathability.
An ABZORB midsole and removable cushioned insole safeguard sufficient cushioning and shock absorbency.
Soft leather and textile and suede and textile uppers that are lightweight and breathable.
A Ndurance rubber outsole offers high abrasion resistance and excellent traction.
You can choose between a few neutral color selections in both these shoe models.
---
5
The Zante V4 is an excellent choice in Running shoes for Underpronation.
The uppers offer a snug and comfortable fit with a bootie construction and synthlight and breathable materialshable.
The midsole consists of FRESh Foam that is lightweight and shock absorbing.
There is a durable rubber outsole for better grip.
The New Sew Application of the shoe makes it less prone to chafe, and the removable insert allows you the use of your Orthotics.
---
6
Cushioned Supination Shoe for High Arches
The New Balance Fresh Foam Range offers lightweight cushioning and support ideal for Supination.
The shoes are available in lighter neutral color selections with a white rubber outsole and synthetic leather uppers. There is a lightweight and shock-absorbing Fresh Foam Midsole and a removable cushioned insert for comfort. The interior lining wicks away moisture and keeps your feet fresh and dry. The shaft of the shoe offers a low-top fit with a supportive collar and tongue.
---
7
Supination and High Arch Shoe
The ideal model from New Balance to provide support and comfort for Underpronation.
The shoe offers a selection of colors and wider width fit options from which you can select.
The design offers ample cushioning and support needed for Supination along with a shock-absorbing REVlite midsole and durable rubber outsole.
Engineered mesh uppers also ensure a friction-free and breathable fit.
---
8
Shoe for Underpronation (Supination)
The New Balance Cruz v2 offers the Fresh Foam technology Midsole along with features ideal for controlling Supination.
Leather and textile uppers are featured in this model, with a slip-on design and bungee style laces.
The Fresh Foam midsole with Molded foam comfort heel offers excellent support and cushioning.
There is an 8MM heel-to-toe drop for better pronation control and a durable rubber outsole.
You can also choose between a few color selections in this model.
---
9
Athletic Shoe for No Sock Wearing
The Cushioning system and removable insert the New Balance 420 offers are ideal for Supination and allow you to use your Orthotics.
There are soft and flexible Data Inspired mesh and synthetic upper for an adaptable fit.
An injection-molded Eva midsole ensures superb shock absorbency.
There is also a removable insert that allows you the use your orthotics.
A durable rubber outsole will give you long-lasting traction.
---
Index Table: Top Rated New Balance Shoes for Supination
---
---