Neuropathy or Peripheral Neuropathy as it pertains to the health of your feet can cause pain, discomfort, and even numbness in your feet which can be quite dangerous.
For the most part, your feet need to be protected against any injuries that can cause infection, as Diabetes causes most Neuropathy cases.
Hoka shoes for neuropathy offer such excellent comfort and protection features and wider width options to accommodate for swelling and reduce pressure.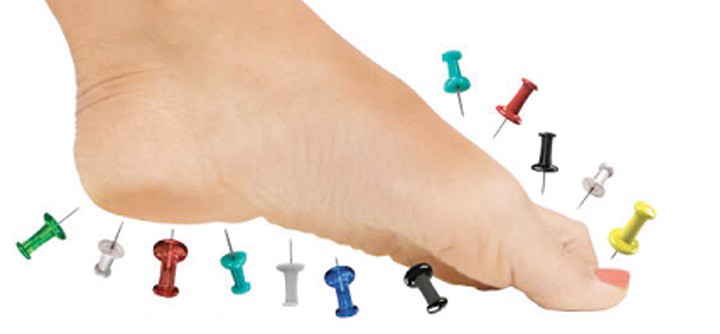 ---
Neuropathy and Foot Care
Neuropathy or Peripheral Neuropathy is a result of damage to the peripheral nerves in the brain or spinal cord, which may cause pain, numbness, weakness, and other symptoms that mostly affect your hands and feet, and sometimes other parts of your body.
Peripheral neuropathy may result from traumatic injuries, infections, metabolic problems but mostly stem from Diabetes.
.

Symptoms – Neuropathy can affect your sensory nerves, control your sense of pain, heat, and cold. Your motor nerves affect muscle control and use, and your automotive nerves control involuntary muscles and organs like your bladder and blood pressure. If there is a gradual onset of numbness, tingling, or burning pain in your hands and feet, extreme sensitivity to touch, muscle weakness, or the feeling as if you are wearing gloves and socks when you are not, you may have Neuropathy. Heat intolerance, excessive sweating, bowel, bladder, and digestive issues may also be signs of neuropathy.
Neuropathy and Foot Care – Over 50% of persons who are Diabetic will develop Peripheral Neuropathy, which affects their hands and feet. This is because the toxic nature of their blood sugar causes this specific nerve damage. Other diseases and injuries can also cause neuropathy. With peripheral neuropathy, you may feel tingling and even numbness in your feet. They may also ache and pain. If this is because of Diabetes, your risk of infection and slow recovery is increased should you have an open wound or ulcer.
---
Choosing Shoes for Neuropathy
So, what are the best shoes for Neuropathy?
Well, if your feet are numb, you may not feel an injury or something inside your shoe. Cuts, bruises, and even chafing and blisters can become infected and dangerous.
So, you want a protective shoe that will provide underfoot protection and not cause and friction on the inside.
Other than that, you need a proper and comfortable fit for pain, tingling, and discomfort, and even swelling, with cushioning and good support.
As you may also be slightly unstable on your feet, I would recommend a shoe with some stability features.
The Hoka One shoe range for Neuropathy is an excellent choice as they do provide all these characteristics.
---
Features of a Good Hoka Shoe for Neuropathy
Uppers – Most Hoka One shoe models have Engineered mesh, sandwich mesh or leather uppers that are flexible comfortable and soft, 3D print and TPU overlays are used for structure and the uppers are very breathable and comfortable.
Midsole – For stability the J-Frame or H-Frame Midfoot design is ideal. EVA, CMEVA, or a PROFLY midsole design is used for underfoot protection, as well as a cushioned insole. Most Hoka shoes are lined for comfort and to reduce friction and wick away moisture.
Outsole – The outsole comes in two designs, a Late-stage meta-rocker or an early stage meta-rocker, that provides good balance and pressure relief. The durable rubber sole provides good traction and grip and underfoot protection against hard protruding objects that may cause a puncture wound.
Options – Hoka One shoes for Neuropathy do come available in wider and extra wide width options. They are also available in extended sizes and more colors from which you can choose.
---
Reviews: The Best Hoka Shoes for Neuropathy
---
In this review section, we have some of the best available Hoka One shoes for Neuropathy;
---
1
The Gaviota is very lightweight, with a soft mesh upper and a wide fit.
There is a midfoot locked-down H-Frame fit for better stability and support.
The full EVA midsole absorbs shock, and the flat waisted geometry offers excellent stability,
The shoe has a late-stage meta rocker design.
The sole is a durable rubber.
There are also more colors available to you.
---
2
The Arahi 4 from Hoka One is another favorite neuropathy walking and running shoe.
It has a simplified stripped-back design upper with some structural support.
There is a firmer EVA midsole with a J-Frame locked-down fit for better support and stability.
The flat-waisted geometry design and durable rubber sole are ideal for underfoot protection and balance.
More color options are likewise available.
---
3
The Hoka One Bondi 7 is a comfortable walking and running shoe available in wider widths and more color options.
It has breathable engineered mesh uppers with a more open structure and TPU overlays for structure and stability,
There is a full-length compression EVA midsole for underfoot cushioning and an early-stage meta rocker rubber outsole.
More colors are likewise available.
---
4
The Hoka One Clifton 7 has breathable open engineered mesh uppers and a comfortable, flexible fit.
It is available in wider widths and more color options.
The midsole us a full-length EVA for stability and shock absorbency.
The outsole is durable rubber with added inserts for better grip.
There is also an additional foam padded insole for cushioning.
---
5
Neuropathy Neuroma Trail Shoe
The Hoka One Challenger is an outdoor trail shoe for neuropathy.
There are breathable mesh uppers with Repreve recycled yarn construction.
The toe rand protects your toe, and the tongue is gusseted.
There is a midsole in CMEVA foam and also zonal rubber placement on the sole for reduced weight.
The rubber sole features 4mm lugs for traction on wet and uneven terrains.
---
6
Trail Shoe for Neuropathy
For outdoors and trails, you can always go for the Hoka One Speedgoart.
It has breathable mesh uppers with 3D print overlays.
The shoes are also available in wider widths and more colors.
There is a lightweight foam midsole and a Vibram Mega grip outsole in rubber for slip resistance.
The fit is comfortable and supportive.
---
Index Table: Top Rated Hoka Shoes for Neuropathy
---
---