Anyone with diabetes knows that they need to keep their health and their feet checked regularly for symptoms.
There is so much to manage when you have diabetes, making healthy food choices, taking medication, getting proper exercise, and with all of that, the last thing on your mind maybe your feet.
Yet many people who have diabetes also have diabetic neuropathy, which generally affects their hands and feet, causing nerve damage that can make you lose feeling in your feet. Your feet are also more prone to ulcers and sores, which may not heal or heal very fast.
Thus, it is important to keep your feet healthy and check them for signs of neuropathy symptoms.
One of these ways is to invest in good footwear, such as Hoka Shoes for Diabetics.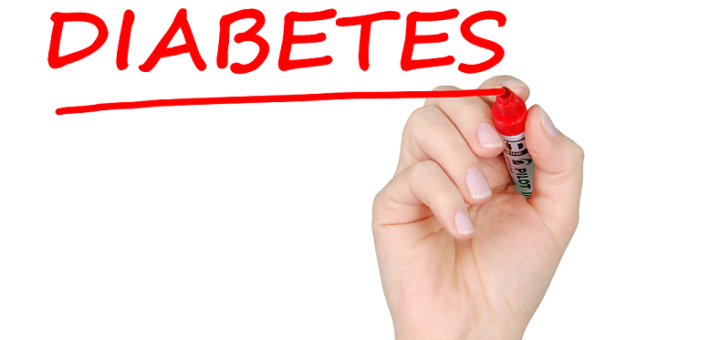 ---
How Diabetes Affects Your Feet
One of the main ways in which Diabetes affects your feet is in causing nerve damage. This means you will have little to no feeling in your feet and may feel numbness, tingling, or pain, though some individuals may have no symptoms at all.
Living with pain is one thing, and it can be managed, however when it comes to Diabetics, pain is a way of your body telling you there is something seriously wrong. Pain in your feet and body should never be ignored, especially if you have diabetes.
If you have had diabetes for a long time, struggle to keep your blood sugar levels under control, are overweight, have high blood pressure or cholesterol, you are at high risk of developing nerve damage.
Nerve damage, along with poor blood flow, another symptom of Diabetes, can place you at risk of developing sores and ulcers or suffering and injury without knowing.
If these injuries and sores get infected, it may become quite serious, and as we have said, generally, persons with diabetes take longer to heal and are much more prone to infections.
[/super_list]
---
Keeping Your Feet Healthy
To protect and keep your feet healthy, it is an absolute must to have diabetes, especially when there is already nerve damage.
Besides wearing proper footwear, which we will discuss further, here are a few more tips to keep your feet healthy when you have diabetes;
Check Your Feet Daily – Make sure to check your feet every day for sores, blisters, corns, calluses, swelling, or any discoloration, and get medical assistance or information should your pick up something.
Wash Your Feet – Make sure you wash your feet daily, in warm and not hot water, and dry them properly, as well as apply lotion to your feet. Never soak your feet. Keep Your Toenails clean and trim, and never try to remove corns or calluses yourself. Get help from your doctor.
Never Go barefoot – If you have neuropathy osteopathy, or even some nerve damage, never go barefoot if you have diabetes. Any injury or puncture to your feet can be serious. Also, always make sure your shoes and slippers are clear of any pebbles or anything that could hurt or chafe your feet.
Feet Friendly Activities – take part in activities that are safe and do not place impact and injury risks on your feet. Cycling, walking with proper footwear, and swimming are good choices.
Circulation – Do not sit down or stand up for very long periods of time. Give your feet a rest and elevate them for a while. Or try to move around a bot after sitting for a long period of time.
Proper Footwear – Last and most important, you need to wear proper closed footwear, especially if you have nerve damage or neuropathy. It would be best to have good underfoot protection and a shoe with a comfortable fit and cushioning. Also, look for something that does not have tags and seams that may cause friction or discomfort.
---
Features of a Good Hoka One Shoe for Diabetics
Uppers – Most Hoka One shoe models have lightweight and fleixble mesh, or open engineered mesh uppers that breathe well and keep your feet comfortable. For structure there will be either TPU or 3D print overlays.
Midsole – Cushioning differs in the Hoka One shoe range for Diabetics. Firmer support cushioning with a full EVA compression molded Midsole, lighter and more balanced support for stability foam midsoles, and the plush layered cushioned Profly midsole design.
Technology – Some models have a supportive internal heel counter or a J-Frame midsole cushioning in the midfoot for lateral stability. The general design inside is also seamless and smooth, with nothing that can cause friction or irritation.
Tongue and Collar – Some models have a memory foam cushioned collar and anatomical or gusseted tongue, which is so much more comfortable for diabetic feet.
Outsole – The outsole is a rocker design with early or late-stage meta-rocker technology that takes some pressure off your feet. The outsole can consist of rubber, EVA, and rubber, Or Vibram Mega Grip rubber in the trail models.
Options – Hoka One shoes have most models available in wider widths. There are also full and half sizes available, and some color variance's depending on the specific model.
Fit – Most Hoka One Shoe models have a wide forefoot and a more snug-fitting heel perfect for diabetic feet. The midfoot is designed to fit like a bucket seat to cradle and support your feet.
---
Reviews: The Best Hoka One Shoes for Diabetics
You can use these models from Hoka One if you have feet affected by Diabetes;
---
1
The Uppers are a durable and breathable open engineered mesh.
There is a memory foam collar and a full compression-molded EVA midsole.
TPU overlays are used to give the uppers better structure and support.
The sole is an early-stage meta rocker with a beveled heel and durable rubber for traction.
More colors are available in this model.
---
2
Diabetics Cross Training Shoe
The uppers are the new updated mesh design that has 3D prints for overlays and stability.
There is a lightweight gusseted tongue and cut-outs for breathability.
The midsole is lightweight foam for energizing response.
It has a Vibram Mega Grip outsole with 5mm lug patterns for grip on outdoor terrains as it is a trail shoe.
The forefoot is wider, and the heel offers a snug fit.
---
3
Running Shoe for Ankle Fusion
The uppers are open engineered sandwich mesh for breathability and comfort.
The tongue is gusseted to prevent migration.
There is a full compression-molded EVA midsole for cushioning.
The sole is an early-stage meta rocker design with full ground contact and flat waisted geometry.
There are also strategically placed high abrasion rubber zones on the rubber outsole.
---
4
The Ora is a comfortable slip-on and off sandal for recovery and leisurewear.
It has a soft top layer of EVA and a resilient midsole, and a durable outsole that integrates.
There are strategic grooves on the tread for traction.
More color options are likewise available.
---
5
Diabetic's Shoe with Firm Support
The uppers are engineered mesh that is very breathable.
The EVA J-Frame offers firmer foam support in the midfoot for stability and overpronation control.
The Midsole offers full EVA cushioning.
The outsole is durable rubber with an early stage meta-rocker design,
The flat-waisted geometry of the shoe also provides much better stability and ground contact.
---
6
This is s premium training shoe with anatomical support winds for an individualized fit.
It has a tongue with cut-outs for breathability and a lightweight mesh upper.
There is a Profly midsole for soft cushioning that is more responsive.
The hee;l is extended with more cushioning, and there is a deeper active foot frame in the midsole.
The outsole uses a durable rubber that is crystal transparent.
---
Index Table: Top Rated Shoes for Diabetics
---
---