Nike now offers a great selection of lifestyle and running shoes that have all the comfort and support features of a good walking shoe.
The Lifestyle range is a more fashion bases range of walking shoes that can be worn as everyday casual shoes.
The Nike running shoe range also makes exceptional walking shoes because of their cushioning and flexibility.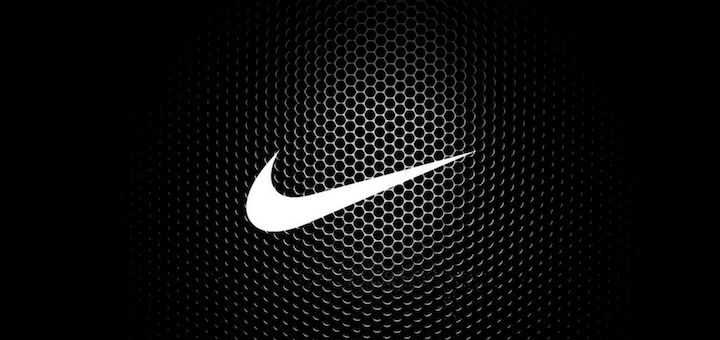 ---
What Constitutes a Good Walking Shoe
Any good walking shoe will provide you with cushioning, flexibility and shock absorption along with durability and traction.
There are many comfort sneakers and running shoes that make for perfect walking shoes.
Innovative designs and vibrant colors give you an option for every occasion.
Nike has provided the Lifestyle range as well as a range of running shoes to choose from that all make excellent walking shoes for everyday wear.
---
Seven Benefits of Walking
Walking Strengthens your heart and reduces your risk of heart disease and a stroke.
Walking can reduce your risk of cancer, diabetes, and many other health conditions and improves your immune function.
Walking improves your fitness and will help you to lose weight.
People who walk for about 30 minutes or so a day will preserve their memory and avoid brain shrinkage as the year's pass.
Walking tones your legs, bums, and belly.
Walking helps to boost your Vitamin D for bone and immunity health.
Walking will make you feel energized and improve your overall mood resulting in happiness and less stress.
---
Walking Shoes and Your Foot Type
Your choice of walking shoe will depend on much upon your foot type.
You have three different types of foot arches, a flat arch, Neutral arch and a high arch.
Each of the foot arch types requires their own specific comfort and support features to enable you a comfortable walk that will not cause your feet any damage or injuries.
You also have the option of a wide, medium or narrow width size in Nike footwear as our feet are not all shaped the same.
Flat Feet or Low Arches – For a flat foot or low arch, you will need a shoe with a firm midsole and pronation control as flat feet tend to roll inward. Good arch support can reduce over-pronation, and a cushioned or EVA midsole can help to absorb shock and reduce strain on the feet.

High Arches – Feet with high arches can be prone to stress because of their natural inability to absorb shock because there is less surface area your heels and balls of your feet take most of the impact. For this, you will require a shoe with good arch support, and padding that does not limit motion.

Meduim or Neutral Arches – A normal or neutral arch can wear almost any shoe that feels comfortable although it is advised to wear a shoe with a little support and shock absorption to keep your feet healthy.

Wide Or Narrow Foot – If you have a wider than normal foot, you can look at the available ranges of wide width walking shoes that Nike has available. For a narrow foot, there is also standard or slim fit walking shoes available. Make sure that your walking shoe fits comfortably and does not slip which can cause blisters, chafing, or squeezes your feet causing other foot conditions and discomfort.

Other Foot Conditions – You may need to look for a specialized walking shoe if you have a foot condition or deformity. Orthotic devices can also help with certain conditions, a walking shoe that can accommodate orthotics will then be necessary. For conditions such as bunions or hammertoes, you will need a wider fitting shoe that has soft and flexible uppers that will not cause pressure on your feet.

---
Characteristics of Nike Walking Shoes
Available in narrow medium and wide fits.
Rubber Soles for grip and traction.
Dual density Foam Midsoles.
Crash pad in the Range for Flat Feet.
Mesh and Leather Uppers for Breathability.
Arch support.
Extra cushioning.
Lightweight and durable construction.
---
Reviews: Top Rated Nike Walking Shoes
Here are some top choices of Nike walking shoes for every foot type;
---
1
For improved stability and a smooth and stable ride, the Nike Air Zoom is one of your best bets. A modern design that is particularly beneficial for for ovrepronators.
Flexible and breathable textile uppers.

A durable rubber sole for firm grip and traction.

The dual density foam in the midsole with the Nike Zoom unit in the forefoot provides exceptional support and comfort.

A decoupled crash pad gives you a smooth and supportive ride and absorbs shock.

Available in a range of modern colors and designs.

---
2
The Nike Air Zoom Vomero is now even more comfortable and wraps around your foot with cozy cushioning to keep you firm and light on your feet.
Lightweight and breathable mesh uppers.

A durable rubber sole for excellent traction.

The Flywire cables wrap around your feet to give midfoot support and a custom lockdown.

The cushioned collar ensures a snug and comfortable fit.

A Lunarlon foam midsole gives soft cushioning and absorbs shock.

Available in different colors.

---
3
For legendary performance and the best technology, the Nike Air Zoom 33 is a
cushioned and comfortable classic.
The uppers are manufactured from soft and breathable mesh material.

The rubber sole is durable and enhances grip and traction.

The cushioned midsole gives plush comfort and excellent shock absorbency.

The Zoom Air units aid in improving deflection impact and also cushions the foot.

Available in a variety of colors and designs for every preference.

---
4
The Nike Revolution 3 is a walking shoe that is available in wider widths and precedes the revolution 2. This shoe is built for the under-pronator who requires advanced cushioning and support.
Breathable and comfortable mixed mesh uppers with light synthetic overlays.

High traction and durable rubber outsole.

Provides the correct support and adequate cushioning for neutral and under-pronators.

The lace-up closure gives you a comfortable and custom fit.

Available in many different colors and different widths.

---
5
A lightweight and breathable walking shoe for those warm days the Nike In-Season TR will offer you all day comfort and end better motion efficiency.
Lightweight and breathable mesh uppers with a comfort sock liner to keep your feet dry and odor free.

A durable rubber outsole that aids in shock absorption and provides good grip.

The deep flex grooves extend to the midsole to enhance your natural range of motion.

An inner sleeve constructed inside the uppers will give you an easier entry.

---
6
The Downshifter 7 from Nike offers full Cushioned support made from resilient foam, that is perfect for comfort and support when walking.
A thick and durable, shock absorbing, rubber outsole.

Lace up closure and lightweight breathable uppers available in a few color varieties.

There is plush foam cushioning, for support and comfort.

The tongue and collar are plush and comfortable.

---
7
The Flex Trainer 7 is the ideal combination of a walking and training shoe made just for women.
Lightweight and breathable mesh uppers.

Forefoot Cables for a lock down fit.

A high traction outsole, perfect for walking and running.

Flexible sole and a padded sandwich mesh tongue for even more ventilation.

---
8
A comfortable and feminine design walking and running shoe that offers a superior customizable fit.
Flyknit uppers with a Dri-Fit fabric to wick away moisture.

The elastic waist and draw cord ensure a snug and customizable fit.

Reflective strips for walking in the evenings.

A zip pocket at the back to carry keys and money or other small items in.

The durable rubber outsole offers ,strong.excellent traction.

---
9
The Nike Tanjun is a superb walking and running shoe with all the comfort and durability features that you may need.
Leather and synthetic uppers for a comfortable and supportive fit.

A round toe with a more roomy toe box.

The lace up closures ensure you have a more cutsomizable fit.

A Cushioned Comfort foot bed that absorbs shock and provides good support.

The tough rubber outsole ensures excellent traction on a variety of surfaces.

---
10
This is most likely the most comfortable and supportive Walking sandal that you will find, I won a pair myself and they are great for walking all over in summertime.
A lightly cushioned Phylon Foam Midsole and insole, for superior comfort and support.

The rubber outsole offers high traction and excellent slip resistance.

The soft synthetic uppers have a comfortable moisture wicking liner.

Available in many feminine colors and pattern options to choose from.

---
Index Table: Best Nike Women's Walking Shoes
---
Nike is a trusted and well-known sports brand that manufactures a large variety of sports equipment and sports footwear and clothing.
Nike produces running shoes and lifestyle shoes that are all excellent choices as walking shoes as well, as they provide the required support for walking and running in a comfortable and durable shoe.
Nike has a variety of walking/running shoes available to suit every foot type and condition.
---
---