The most comfortable shoe is a shoe that fits properly and comfortably without being too loose or too tight.
When you have a more narrow foot type, most shoe brands will fit quite loose, becoming irritational. Asics luckily has many of their ranges and models in Narrow fit size options.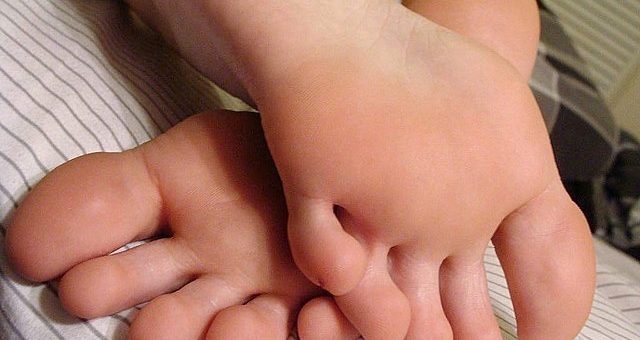 ---
Finding The Best Fit for Narrow Feet
To find the best fit for a more narrow foot type, you need to consider the width and length of the shoe.
Asics, in general, offer a more narrow to medium fit, so individuals with a Narrow or regular foot shape will gain much from the brand. However, they also have wide and extra wide width options in almost all their footwear models and ranges.
---
Choosing the Right Asics Narrow Fit Shoe
There are a few things one should consider before making an informed decision about the Right Narrow Fitting shoe,

Socks – The socks you wear with your shoes take up some space, particularly if you wear thick socks, so always consider this and fit shoes with their intended socks.
Weight – Depending on the use of the shoe, for walking and running, lighter weight si always more acceptable. Though if you need more stability and control, a heavier shoe is always a better option.
Width – Asics shoes are available in different width opti9ons, though sics tends to run more towards the Narrow side. Make sure that you, in fact, need a Narrow option, and not just maybe a medium. Toe room should be ample, and the fit should never squeeze your feet or slip around.
Length – Always have a little extra room at the top of the toe area, particularly in a running shoe or walking shoe, so that you can fully extend your toes in the shoe.
Intended Use – Lastly, the use for which the shoe is intended will also determine the type and fit. A more snug fit is required for running, whereas, for casual everyday wear or even walking, you can have a more relaxed fit.
---
Features of a Good Asics Narrow Fit Shoe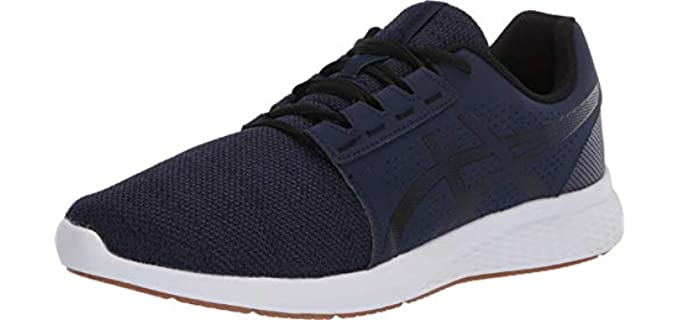 Fit – Available in medium to Narrow fit options to choose from. Sock-like glove fit design uppers.
Uppers – Breathable construction with mesh and synthetic overlays. Moisture-wicking sock liner.
Cushioning and Support – Cushioning is either foam or gel in the footbed, rearfoot, or heel area for comfort and shock absorbency. Foam or EVA midsole for shock absorbency.
Outsole – High Abrasion Rubber or rubber outsole that offers good traction.
---
Reviews: The Best Asics Narrow Fit Shoes
Here are the top rated and most wanted narrow fit design shoes from Asics;
---
1
Running Shoe for Narrow Feet
The Asics GT-2000 is a Narrow fitting, fashionable, and casual wearing athletic shoe with a removable comfort insole.
The uppers consist of breathable Mesh and synthetic materials to improve breathability.
There is a removable insole for added comfort and moisture-wicking interior linings.
Rearfoot and Forefoot Gel cushioning systems forb better shock absorbency.
A durable high traction rubber outsole.
The Heel Clutching system offers better stability.
It also features a moisture-wicking ComforDry sock-liner.
Available in a few color options to choose from.
---
2
Narrow Width Running and Walking Shoe
The Asics Gel Nimbus 23 is one of the most popular shoes in its Gel range, and rightfully so. This shoe also comes in different width options that you can select from as preferred.
The breathable Textile uppers are lightweight and have synthetic overlays for structural support.
The Fluidfit system with multi-directional stretch mesh and textile reinforcements gives you a naturally more snug and narrow fit.
No seams and smooth moisture-wicking interior linings for less friction and irritation.
Comes with a supportive heel clutching system.
The footbed is fully cushioned for comfort and support.
It also features a Durable and high traction rubber outsole,
---
3
A great running and walking shoe for individuals with Neutral pronation and arch types for all-over comfort.
Synthetic leather and breathable mesh uppers.
Gel cushioning in the heel for shock absorbency.
A durable and high traction rubber outsole.
Available in Narrow size options as well as a few color variations.
---
4
Flat Feet - Asics Narrow Fit Shoe
A Narrow Fit option all-around athletic comfort shoe from Asics with many fabulous features.
Breathable mesh and synthetic uppers with a durable rubber outsole that offers excellent traction.
A High rebound Ortholite Sockliner manages moisture and keeps you cool.
DuoMax comfort and support system for better stability.
IGS Impact Guidance system for better gait efficiency and movement.
There are also vertical flex grooves on the midsole to enhance movement and gait functionality.
Available in Narrow size options as well as some other color to choose from as needed.
---
5
A comfortable and supportive running shoe that is available in different width options and color and pattern options to choose from as you wish.
Breathable and lightweight uppers and a durable high traction rubber outsole.
The DuoMax comfort system provides enhanced stability and support that is lightweight and much more durable.
A ComforDry sock liner that is removable provides cushioning and moisture management.
Heel clutch system for ankle protection and better stability.
Gender-specific cushioning design that offers more midsole cushioning at a lower profile for ladies.
---
6
The Asics Gel Contend 5 has an already Narrow to medium width shape, which is ideal and comfortable for a narrow foot, without worrying about the availability of Narrow sizes.
Mesh and synthetic upper construction that is lightweight and breathable.
A durable rubber outsole that offers excellent shock absorbency and traction on most surfaces.
Rearfoot Gel cushioning and shock absorbency where you need it the most.
Comfortable AMPLIFOAM midsole that is dense and more durable.
Ortholite cushioned and moisture managing sock liner to wick away moisture and provide comfortable cushioning.
Available in wider widths and more color variations that you can select from as you prefer.
---
7
Narrow Fitting Running and Walking Shoe
The Asics Gel Excite 7 is a comfortable narrow fitting running and walking shoe.
The Gel Excite 7 generally has a more narrow fit and is available in wider width options.
The uppers are textile and synthetic for breathability.
There is an Amplifoam cushioned midsole and an Ortholite comfort Sockliner.
The rubber outsole is durable and ensures excellent traction.
---
8
Gel Cushioned Narrow Fit Shoe
The Gel Torrance also features a more narrow fitting design for narrow feet.
The Torrance has a fabric and synthetic knit design upper that is flexible and narrow fitting.
The tongue and collar are padded for a more snug and comfortable fit.
There are a cushioned molded textile insole and supportive midsole.
The rubber outsole is durable and offers excellent traction.
---
9
The Gel Quantum 90 is another excellent addition to our Asics Narrow fit range.
The Gel Quantum 90 has a Narrow fit and wider width availability.
The uppers are breathable and seamless.
Inside is a comfortable Ortholite Impressions cushioned sock liner.
The Rearfoot and Forefoot Gel cushioning provides exceptional shock absorbency and cushioning.
---
Index Table: Top Rated Asics Narrow Fit Shoes
---
---