Though they may look sleek and elegant, Narrow Feet can become very painful and uncomfortable when you are wearing shoes that do not offer the right fit.
Finding the right shoes for Narrow feet may also not be the easiest task, though I am here to tell you about some fabulous shoe brands and models with a very narrow design or those you will find in a narrow fitting option.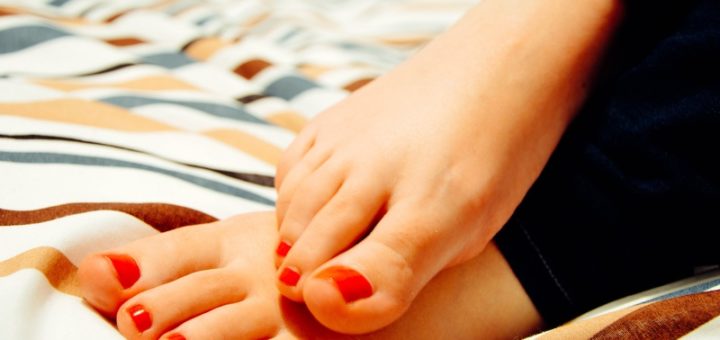 ---
Narrow Feet Issues
Although Narrow Feet may be a genetic trait, they can also hold their fair share of limitations and foot shape and type issues.
Regular width shoes can cause various problems on a narrow fit, such as Chafing, blisters, irritation, corns, and callouses, all from feet slipping around in ill-fitting shoes.
A shoe that is too wide or big also makes you clumsy and interferes with walking and running, which can increase your risk of tripping and falling.
Another issue with too wide shoes is that the arch support features do not function properly, so the pressure is spread throughout the foot, which can cause problems and strain and result in unnatural shapes forming in the feet.
All in all, most shoe brands and models will be available in medium to wide widths and very few in a narrow fit because narrow feet are not as standard as wide feet; however, some brands do cater for narrow feet as well as brands that generally fit quite narrow.
---
The Right Shoes for Narrow Feet
The only way to tell if any shoe is the right fit for your feet is, of course, to fit it on and walk with it. If your feet are sliding around and slipping in and out of the shoe, they are too wide and may also be too big.
You will need to look at shoe models that either have a designed narrow fit in general or look at brands that offer a narrow fit design.
Other than this, there are a few things you can do to make your shoes more comfortable if you have narrow feet;
Use Insoles or Inserts – Insoles or inserts can lift the foot and take up some space inside the shoes to make them fit a bit more snugly.
Reinforce Your Shoe Laces – Use Your shoelaces to make your shoe fit more snugly; you can do this by lacing them between the second and third eyelet on your shoe and crossing both the laces horizontally to the other side on the third eyelet. Likewise, you can also up to the one extra eyelet high up towards the tongue for a better fit.
Additional Arch Support – Extra arch support inserts stacked on each other can help give better support and give you a better fit for narrow feet.
---
Features of a Good Shoe for Narrow Feet
Narrow Fit Options – Shoe brand comes in different width options including Narrow.
Arch Support – Good arch support which is ideal for narrow feet.
Additional Cushioning – Added cushioning provides comfort and gives a more snug fit.
Narrow Design – A narrow Fitting or slim design and a heel clutch or fitted heel construiction.
---
Reviews: The Best Shoes for Narrow Feet
Below are some superb options in a variety of shoes with a Narrow Fit;
---
1
Slip On Shoes for Narrow Feet
As a comfortable loafer for all occasions or even for work purposes. I have chosen the Cole Haan Tucker for the Gents and the Naturalizer Channing for the ladies as they offer a more snug fit and come in Narrow width options.
The Cole Haan Tucker comes in different shades of brown leather and a black color option and has a classic loafer style made from 100% genuine soft and supple leather.
The Naturalizer Channing for the ladies features genuine leather upper available in blacks and neutral brown colors and has stretch gore insets for easy on and off.
Both shoes have a padded footbed and a durable rubber outsole.
They are also a narrow fit and are available in Narrow fit options.
---
2
The Asics Torrance is superb walking and running shoe that offers a narrow fit option and plenty of comfort and support features for Narrow foot types.
Breathable and lightweight mesh and synthetic uppers.
A durable and high traction rubber outsole.
Ideal for neutral pronation and all arch types offering excellent arc support.
Cushioned for comfort and offers a good fit.
Available in Narrow fit options and many different color options to choose from.
---
3
This model from New Balance is one of the Narrow feet' best options as it also comes in narrow-size selections and has many supporting functions for a narrow foot type.
The uppers consist of soft and supple, durable leather with perforation holes for breathability.
Dual Density collar foam for a comfortable fit and an Injection Molded EVA midsole to absorb shock and provide cushioning.
The internal shank and PU insert to offer support and stability along with underfoot comfort and protection.
This model is available in a few color selections as well as different width options.
---
4
Dress Shoe for Narrow Feet
The Steve Madden Aswyn and the Stacy Adams Dickenson are two elegant and stylish dress shoes that offer a very narrow fit for narrow feet.
The Dickenson's have smooth leather uppers in black or brown with lace-up features and a comfortable Cap toe oxford fit and style.
The Dickenson's also feature a plush and cushioned memory foam insole and a flexible contrasting sole with a durable outsole.
The Ashlyn from Steve Madden is available in a black, beige, or red leather option and is a classy pointy pump-style dress shoe with a smooth leather feel.
The Ashlyn is constructed from genuine leather and has a medium block heel for stability in sophistication and a durable rubber outsole and padded insole.
Both shoes offer a more narrow-fitting design.
---
5
The Roav V1 from New Balance is comfortable and supportive running and walking shoes from New Balance available in a Narrow width option.
It is available in plenty of color selections to choose from and a narrow fit selection.
The Ndurance outsole jas technology for being extremely durable, especially in high wear areas.
There is an Ultra Heel with a bootie-style upper design that not only looks good but provides excellent ankle support and stability.
The Fresh Foam midsole and cushioned insole provide ample comfort and shock absorbency.
---
6
The Chaco Wayfarer and The Chaco Tulip are two stylish and narrow-fitting sandal options for men and women.
Bothe feature smooth in soft leather upper straps available in a few color selections.
The leather used is 100% genuine full-grain leather, and there is a comfortable suede-lined footbed that wicks away moisture.
There is an injection-molded ladder lock, buckle design footbed for added support.
The non-marking Chaco grip rubber outsole also provides exceptional slip resistance.
This shoe offers a narrow fit and is available in Narrow fit selections.
---
7
Walking and Running Shoe for Narrow Feet
I have specifically chosen the older model in the Gel Kayano range. From personal experience, the fit on this model is very narrow even in the medium width, which is not so in the newer models.
The uppers comprise mesh materials with no-Sew application synthetic overlays and reinforced materials on the lacing system.
The shoe boasts Fluidfit design uppers, which adapt and conform to the shape of your feet.
A very sturdy heel clutch system and padded collar, with a lightly padded and mesh tongue for a snug fit.
The forefoot and heel offer a narrow and streamlined fit keeping your feet comfortable when walking or running.
There is Gel cushioning in the Rearfoot and Forefoot and a DuoMax midsole and Flytefoam layers in the midsole.
There is also solid arch support and a durable rubber outsole with lug patterns for better traction.
---
8
The M fit in the Skechers Afterburn offers a medium to a narrow fit for men, while the Flex Appeal 3.0 for the ladies comes in a Narrow fit choice.
Synthetic leather and textiles are used to construct the uppers of the shoe for durability and breathability.
The M fit in the Afterburn offers a Narrow fit for men, while you can choose a width option in the Flex Appeal for the ladies.
There is a lightweight and supportive midsole, as well as high traction and flexible rubber outsole.
Inside is a comfortable Memory foam insole and an Air-Cooled memory foam insole for the Flex Appeal.
---
9
These two models from Puma are both Narrow fitting designs and come in a WM or MN men's or women's narrow fit.
The Puma Cell Riaze and Axelion are both Narrow fitting athletic sneakers with textile and synthetic uppers.
The rubber sole is designed for the best traction and shock absorbency,
There is a comfortable padded insole for cushioning and moisture-wicking interior lining.
You can choose between a few color options in these two models.
---
Index Table: Top Rated Narrow Feet Shoes
---
---