If you have a high arch in your feet, you will need proper supporting footwear, which can prevent injuries and damage to your feet in the long run and provide you with better comfort when walking and running.
Asics have exceptional shoe models and range to provide the correct support and comfort in a high arched foot.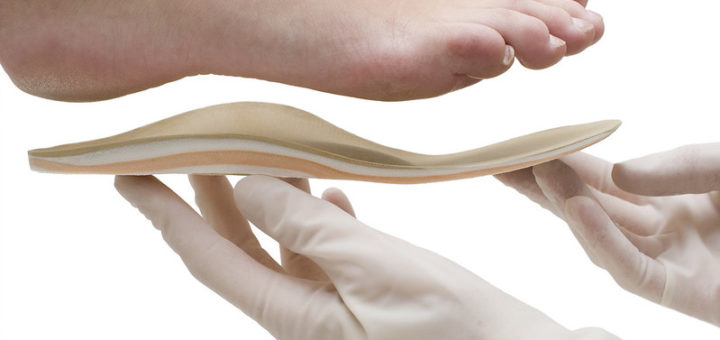 ---
High Arches and Associated Issues
The arch of your foot is the slightly curved area between your heel and the ball of your foot.
Usually, this area is slightly elevated in a normal arch.
However, some individuals have a much higher curve or a shallow curve, and some have a completely flat arch.
There may be many issues related to this arch type for individuals with a very high arch, whether it is a genetic trait or caused by underlying conditions. Special care and footwear are an absolute must.
Conditions such as Cerebral Palsy, Muscular Dystrophy, Spinal Bifida, Polio, and Strokes are known causes of an unusually higher arch.
Some Issues associated with a High Arch consist of;

Foot and Ankle Instability – With a higher arch, both or one of your heels are usually tilted towards the middle of your body, which can cause an unstable ankle and foot, increasing your risk s of ankle sprains, injuries, and pain.
Hammer Toe – This is a foot deformity that usually affects the second, third, and fourth toes, where the toe will bend in the middle, and a hammer or Z-shaped appearance is created. Hammertoes are painful and can interfere with wearing shoes as this may cause pressure and pain.
Claw Toes – When your toes take a Claw Like shape and position and dig into the soles of your feet, it is known as Claw toes. This condition can cause pain and make your shoes fit improperly and feel much tighter.
Metatarsalgia – One of the most common causes of Metatarsalgia is a High Arche. Metatarsalgia is a condition of the foot where the ball of the foot becomes painful, inflamed, and may even burn. The symptoms are usually at their worst when you walk or stand.
Plantar Fasciitis – A stabbing and burning pain in the heel under the foot and almost into the ankle, which is at its worse when you get up from a long period of being off your feet.
---
At Home Remedies for High Arches
There are a few things you can do to help alleviate pain and symptoms caused by Higher Arches and to address and support this arch type correctly;
Medication – Over-the-counter and anti-inflammatory pain medication will help quite a bit in pain relief and reducing inflammation caused by a high arch.
Icing – Ice on swollen and painful areas of the feet, legs, and ankles can likewise provide effective pain relief and a reduction in swelling.
Proper Footwear – The right footwear with special arch support and High Arches features can help support this arch type and prevent issues.
Night Splints – This is ideal for Plantar Fasciitis Relief, a symptom related to a Higher Arch Type. Night Splints stretches the arch of your foot and the calf muscles.
Foot Pads – Any cushioned footpad can be worn inside your shoes to provide pain and pressure relief where you need it.
Orthotic Devices – Custom-designed or store-bought Orthotic inserts and pads can provide ample support and cushioning to correct the issues and symptoms and provide pain relief associated with a higher arch.
---
Features of a Good Asics Shoes for High Arches
Cushioning – Rearfoot and Forefoot Gel Cushioning provides ample support and shock absorbency in the areas most affected by a higher arch. Goga Matt and Goga Max technology ensures excellent shock absorbency and bounce back. Cushioning in the insole, such as air-cooled memory foam or EVA foam cushioning, provides comfort and pressure relief.
Outsole – High abrasion and durable rubber outsole provide good traction and slip resistance.
Fit – Wider width, flexible mesh, and synthetic uppers accommodate painful toes and other issues related to a Higher Arch, such as Hammertoes and Claw Toes.
---
Reviews: The Best Asics Shoes for High Arches
Listed are our top favorite Asics brands and models in shoes for High Arches;
---
1
Trail Running Shoes for High Arches
The Gel-Venture is a running shoe from Asics that offers excellent cushioning and arch support suitable for a higher arch type.
There is rearfoot gel technology to attenuate shock and provide cushioning.
The removable sock liner allows you any orthotic device of your choice for better support.
An AHAR high abrasion resistance trail-specific outsole for outdoor running and walking.
Soft and flexible uppers design from synthetic materials.
---
2
The Gel Kahana is another top choice for the best athletic shoe models for a higher arch.
Comfortable and smooth synthetic uppers with breathable mesh inserts.
Rearfoot Gel cushioning for better shock absorbency and a DuoMax midsole support system for stability and motion control.
The Trusstic System reduces the weight of the sole and retains structural integrity.
It also features a trail-specific lug outsole for outdoor trail walking and running.
---
3
Running Shoes for High Arches
Introducing the Torrance, a forgotten model, has some of the best features for a higher arch type.
An everyday-wear stylish athletic sneaker type for walking and casual wear.
Breathable textile and synthetic uppers construction with a lace-up closure.
The tongue and collar are slightly padded for comfort, and there is an inside fabric liner to wick away moisture.
A very lightweight shock-absorbing foam midsole and a durable rubber outsole.
---
4
Your best choice in a walking shoe for higher arches that offers excellent shock absorption along with many other fantastic features, you cannot go wrong with the Asics Gel Cumulus.
Features comfortable and lightweight mesh and synthetic leather uppers offer excellent breathability and comfort.
A durable and solid rubber outsole ensures good grip and traction as well as excellent shock absorbency.
ComforDry technology keeps your feet dry and fresh.
Front and the rearfoot gel cushioning to reduce shock during impact and give added support.
A great shoe for long periods of walking or standing when you have a higher arch protects your heels and the balls of your feet.
Available in a few colors to choose from.
---
5
Walking Shoes for High Arches
Another popular and well-known model from Asics is the Gel Nimbus; the latest is their 23.
The Asics Gel Nimbus provides excellent shock absorption and GEL-Cushioning. In addition, there is a heel clutch system for a more secure fit and stability.
Ideal for a high arch and supination is the excellent arch support along with the rearfoot support.
The Fluidfit ensures an adaptable fit, and the Fluidride technology ensures smoother transitioning and gaits efficiency.
Some color options are available for your perusal.
---
6
Supination High Arch Running Shoes
The Asics Gel Equation and Resolution is a tough and durable athletic shoe with a comfort system ideal for higher arches.
The uppers are manufactured from breathable mesh with durable synthetic overlays.
The plush tongue and collar are padded to ensure a comfortable and secure fit.
A removable foam insole and rearfoot gel cushioning system for more comfort, support, and shock absorbency.
The Trusstic System reduces the sole unit's overall weight while retaining the structure and providing lightweight stability and control.
The Asics High Abrasion Rubber used on the AHAR model outsole provides superior durability and traction on all surfaces.
---
7
The Asics Gel Excite is a fun and vibrantly colored shoe from Asics with all the features you need to support a higher arch.
Textile and synthetic uppers are available in many boll d and vibrant color options to choose from.
Rearfoot Gel cushioning and a shock-absorbing midsole for comfort and support.
Smooth moisture-wicking interior linings and a removable sock liner.
Features the AHAR high abrasion-resistant rubber outsole, with lug patterns for better grip.
---
8
The Kinsei range from Asics will provide High Arched runners with the best stability and support functions.
The uppers are made from flexible and breathable mesh with supportive synthetic overlays.
Features an Impact Guidance system and Trusstic technology that aid in dispersing impact correctly and keeping your feet in a perfect natural alignment.
It comes with a Comfortable gel cushion that provides effective shock absorbency.
Durable and very high traction outsole.
Many color options are available in this model.
---
9
Supnation Control High Arch Shoe
The Gel Foundation 13 is one of the most favored running shoes among athletes with higher arches.
Synthetic and mesh uppers are breathable and supportive.
Mono Sock fit technology and seamless.
The Footbed and Midsole has foam cushioning
The Rearfootgel cushioning attenuates shock and provides cushioned comfort.
There is a durable and robust rubber outsole with a high traction tread.
---
Index Table: Top Rated Asics Shoes for High Arches
---
---