Having a Higher than usual Arch means that not all shoes will fit or provide proper support. There are also issues such as Arch pain, Supination, and other conditions associated with a High Arch type.
Therefore, looking at some of the best available shoes for High Arches from the Adidas range can help prevent High Arch types issues.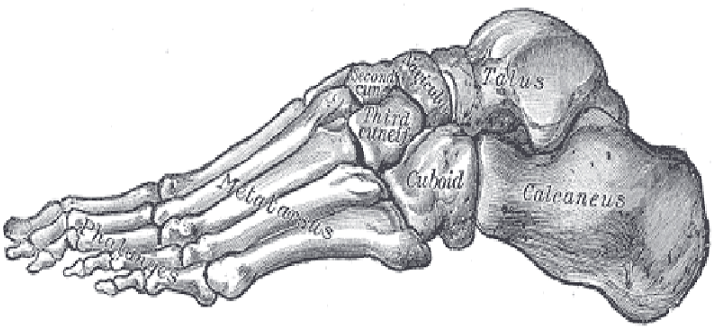 ---
Some Facts on High Arched Feet
Firstly, having a higher than normal arch will not always cause issues, but you may not be as lucky in some cases.
All in all, having a Higher than average Arch results in weight not being spread evenly across your feet, so instead of the entire foot or arch absorbing most of the impact, the impact is placed mainly on your heels and forefoot.
Causes of High Arches – The two main causes of a Higher arch are Natural, genetic, and Neuromuscular or Neurological causes. This means that you are either born with High Arches, or your Arches are HIger because of a Neurological disorder such as Charco's foot.
High Arches and Supination – Supination or Undepronation is an issue predominant in persons with a high arch. This, in turn, places much pressure on the joints and muscles in the feet, ankles, and legs, which leads to Iliotibial Pain, Knee Pain, Achilles Tendinitis, and Plantar Fasciitis. Overpronation may also occur in a person with a High Arch, although this is quite rare.
Common High Arch Foot Issues – Issues such as Corns, Callouses, Stiff arches, and Tight Lower Calf muscles are prevalent in persons with a High Arch Type.
---
Adidas Shoes for High Arches
Adidas has quite a few shoe models that Cater to a High Arched foot and Supination and Overpronation that may occur because of high Arches.
Some Adidas shoe features for High Arches Embrace;
Stability Features – Stability features such as Medial support and a heel counter allow for a more controlled motion for persons who Overpronate and Supinate, that have a High Arch.
Cushioning – A Higher Arch Type requires plenty of cushioning, and Adidas shoe models offer this in abundance. The soft Cloudfoam cushioning, responsive and energizing Boost cushioning, and the lightweight EVA cushioning systems.
Reliable Traction – The Outsoles on Adidas shoes offer reliable traction and support, which in turn helps with better motion and impact resistance.
---
Features of a Good Adidas Shoe for High Arches
Uppers – The Choice in uppers are Primeknit or Knit fabrics that are flexible and breathable, mesh that is breathable, leather which offers ore structure or a combination of leather and textile materials.
Interior – Inside, the shoe is lined with a fabric or mesh material for moisture-wicking, and there may be a padded tongue or collar depending on the model, as well as a cushioned insole.
Midsole – The Boost midsole is responsive and energizing, while the Cloudfoam midsole is plusher, and the EVA midsole is in-between and very lightweight. The shoe model will define the type of midsole that you will have.
Outsole – Continental rubber is used in the outsole, a tough and durable rubber. There are also different pattern types for traction on the tread, such as the Herringbone pattern or the Net structure Stretchweb pattern.
Fit – A socklike Locked fit is prevalent in most running shoe models, while the walking shoe and casual shoe models will offer a more roomy and relaxed fit for all foot types.
Options – There are a few width options available in some models and a large variety of color and printed options in all the shoe models from Adidas.
---
Reviews: The Best Adidas Shoes for High Arches
Here are some of the best options in Adidas shoe models for High Arches;
---
1
Overpronation Running and Walking Shoe for High Arches
The Adidas Ultraboost 20 offers exceptional cushioning, which is perfect for a Higher Arch type. It is rated by Adidas is one of their best shoes for Supination in a Higher Arch type.
The Primeknit uppers are highly breathable and offer an exceptionally comfortable and adaptive fit.
Ther is a Responsive Boost Midsole that cushions and Absorbs Shock as well as a comfortable interior lining.
The design is ideal for Supination, which occurs mostly in persons who have a High Arche.
Furthermore the
Continental rubber outsole is highly durable and will offer you the best in traction.
---
2
High Arch Support Casual Sneaker
The Kaptur is a soft and well-cushioned Casual wearing shoe that offers optimal support and comfort for a Higher Arch Type.
The uppers have a very light and breathable construction with textile materials and mesh.
There is a Cloudfoam soft cushioned midsole to absorb shock aband provide cushioning.
A Cloudfoam sock liner provides additional soft cushioning as well as moisture-wicking properties to the shoe.
Continental rubber is used for the outsole, which is extremely durable and long-lasting.
You can choose between a few color options available in this shoe model.
---
3
Running Shoes for High Arches
The Solarboost 19 has energized and supportive cushioning and a High Arch Support design.
The Mesh uppers have reinforced tailored fiber placements and reinforced stitching for extreme durability, along with a highly breathable structure.
For comfort, there is a comfortable lining, and Energizing Boost responsive cushioning system in the midsole,
A continental durable rubber outsole will keep you stable on your feet with its perfect traction capabilities.
There are also a few color options available in the Solarboost 19.
---
4
As for the Fluidflow Bounce offers exceptional cushioning and support, which is also great for a Higher Arch Type.
You will relish the snug fit of the adaptive Knit Fit upper with a more comfortable regular roomy fit design.
The highly Supportive cushioning in the midsole and footbed will prevent impact on your feet and joints m and supports a high arch.
A durable rubber outsole consists of prime continental rubber with a tread for optimal traction and grip.
As a fact, you can select from a few color options available in the Fluidflow Bounce model.
---
5
The Solarglide 19 offers exceptional support and comfort for persons who have a Higher Arch shape.
The Upper is synthetic and meshes that is flexible and breathable.
Ther us a Continental rubber outsole with Stretchweb technology that runs the full length of the shoe for better durability and energized transitioning.
The Solar propulsion rail, along with the Boost cushioned midsole allows more energetic and smoother underfoot comfort.
A Dual Density Boost midsole with TPU pellets also offers denser zones of cushioning.
The Torsion system ensures better midfoot and forefoot support as well as heel stability.
---
6
High Arch Suppor Comfort Shoe
The Senseboost Go Running model from Adidas is the perfect running shoe for a person who has a higher arch type.
There are lightweight and breathable Knit structure uppers with an adaptive tongue design and fit, offering a more natural feel.
The responsive Boost midsole energizes every step that you take with shock-absorbing cushioning and support.
A Stretchweb outsole with a netted texture tread offers exceptional flexible traction and durability.
With the regular Lockdown support fit, you are also much less likely to Supinate when you have a Higher arch type.
---
Index Table: Top Rated Adidas Shoes for High Arches
---
---