As an individual with a Flat foot condition or very Low Arch Type, you know how important it is to get the right footwear.
New Balance is a brand that offers some superb footwear models which cater to a Low or Fallen Arch and Flat feet.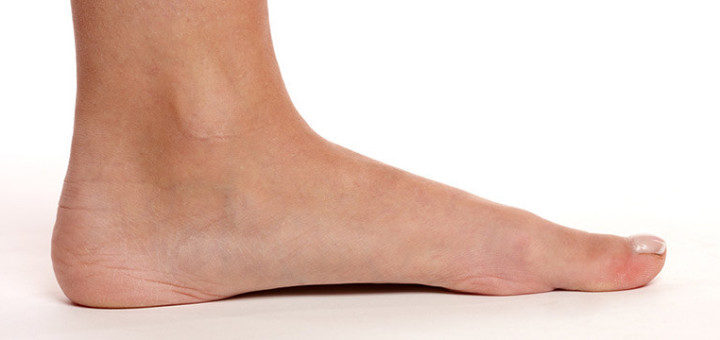 ---
Flat Feet and Issues Caused By Flat Feet
Many individuals may have Flat feet or Fallen Arches today, which are caused by many things.
There are generally Two Types of Flat Feet;
Rigid Flat Feet – These Feet are flat all the time, whether they are bearing weight or not.
Flexible Flat Feet – This is the more common type of flat feet, which is flexible, and the arch will only collapse once the weight is placed down on it. Though Flexible Flat feet may become Rigid over time.
Flat feet tend to run in the family and may develop with age, and they may also result from a congenital bone deformity or other deformities and injuries to the feet. Weight-bearing activities and being obese are likewise of the greatest risk factors when it comes to flat feet.
Mainly wearing footwear with good arch support and some stability features are ideal, and keeping your weight in check will also help to soothe the painful symptoms of Flat Feet;
Plantar Fasciitis – Plantar Fasciitis is one of the main causes of heel pain and one of the main symptoms and issues caused by Flat feet. The Plantar Fascia is tender tissue running along the bottom of your foot, connecting the heel bone to the foot. When these tissues become inflamed, it is called Plantar fasciitis, and you will experience pain in the heels and bottom of your feet, particularly when you get up in the morning or being off your feet after a while.
Chronic Pain – Chronic pain may be felt in all areas of the feet, as well as the ankles, heels, and knees. This is because of improper shock absorbency and weight distribution in flat feet.
Instability – When your arch ha colla[sed completely and you have a flat foot, there is nothing to help you balance properly, and you may find that you struggle with balance and instability when walking or running. Like you may find your feet rolling inward excessively, which is called Overpronation.
---
Flat Feet and What New Balance® Offers
Having Flat Feet means that your arches are flat and no longer providing proper support. Hence a shoe with arch support for a low arch is required.
Then there is also STABILITY, and stability is also needed in a shoe when you have flat feet. People who have flat feet and Overpronate may need motion control technology to correct this issue.
New Balance Shoe Ranges for Flat feet offer just the right amount of cushioning for proper shock absorbency, as well as stability features for better balance, arch support, and motion control features in some models for Overpronation.
---
Features of a Good New Balance® Shoe for Flat Feet
The ABZORB cushioning and Ortholite foam insert provide lightweight support and comfort.
A durable rubber outsole with Ndurance rubber compounds on all the high-wear areas of the outsole.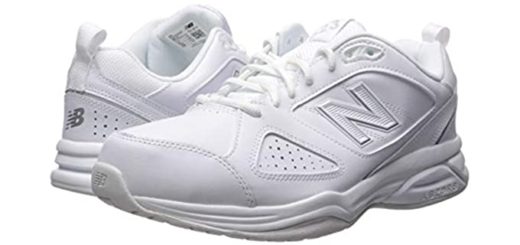 Cushioning and Shock Absorbency -The range for Flat Feet in New Balance mostly has general foam cushioning or ABZORB cushioning insoles, removable insoles, or an Ortholite Moisture wicking and cushioned sock liner. The Midsoles of this range are more advanced looking at and ENCAP Midsole, ACTEVA Midsole,d AIMEVA Midsole, and even the FRESH FOAM midsole, which offers better stability and shock absorbency.
Outsole – Rubber or Blown rubber is used for the sole and the popular Ndurance rubber on some midsoles for improved abrasion resistance. The tread of the sole is designed for optimal slip resistance and traction on most surface types.
Uppers and Interior Linings – The Hypoknit upper, knit, and breathable upper is a new design we see here, which is flexible and very lightweight. Some of the other uppers' materials include mesh, textiles, and smooth or suede leather. The shoe's interior is lined with a smooth and soft moisture-wicking lining to keep your feet dry and fresh.
Closure – A lace-up closure is prevalent amongst most New balance shoe ranges, and a few have a hook and loop closure design.
Fit – The New Balance shoe for flat feet is available in Narrow, Medium or wide width fit options. With Flat feet, they may likewise be wider, requiring a wider or medium fit design. Some models have Data-Driven Technology, which is Technology enabling the shoe to adapt with your feet. A snug and padded or lined tongue and collar also provide a better fit.
Colors and Patterns – There are many colors and options in the New Balance Shoe models for Flat feet, from neutral, to bold and very colorful.
Stability – The Flat feet Shoe models from New Balance also feature some stability and motion control technologies, which are ideal if you Overpronate, an issue prevalent in individuals with flat feet. These technologies include an ENCAP PU ring and EVA core in the Heel and sole, Rollbar stability, and Medial & Lateral TPU Posts for ultimate motion control.
---
Reviews: The Best New Balance® Shoes for Flat Feet
These are the ideal shoe models from New balance for Flat Feet and symptoms associated with Flat Feet;
---
1
Trail Running and Walking Shoes for Flat Feet
The ideal outdoor and Trail running shoe for persons who have low arches or flat feet.
There are Synthetic leather and Mesh Uppers for breathability and durability.
The shoe comes with an ACTEVA cushioning midsole for shock absorbency and cushioning.
The AT Tread trail running rubber outsole ensures excellent grip on most outdoor surfaces.
There is also an NB Response Insert for cushioned and energizing Comfort.
The shoe is available in a few color selections, as well as different width sizes.
---
2
Plantar Fasciitis Shoe for Flat Feet
The WX623V3 is the latest in this range and the ideal shoe for Flat feet and Plantar Fasciitis.
The uppers are made of durable leather with perforations for breathability.
The shoe is available in wider width options as well as color selection.
There are ABZORB Crashpads in the heel, which is ideal for Plantar Fasciitis and heel pain.
The AIMEAV Midsole also ensures excellent cushioning and shock absorbency.
---
3
A popular and excellent model for persons with flat feet and other issues.
The uppers are made of soft leather and textile materials that are light and breathable.
The ENCAP PU ring and EVA core in the heel and sole provide stability and shock absorbency, which is needed in flat feet.
A Blown rubber outsole ensures excellent durability and shock absorbency, while the dual-density foam collar provides a comfortable fit.
It is also Medicare, and HSPCS is rated as a medical orthopedic design shoe.
---
4
Flat Feet and Overpronation Shoe
The New Balance 1540V3 is a favorite model in shoes for people with flat feet who also tend to Overpronate.
The uppers are soft and flexible with leather and mesh for breathability.
There is a ROLLBAR with medial and lateral TPU posts to ensure better motion control.
The ENCAP midsole ensures maximum cushioning, shock absorbency as well as durability that is outstanding.
Furthermore, the rubber outsole proves durable and offers excellent traction.
---
5
The Fresh Foam Range also has some excellent models ideal for persons who have flat feet.
Hypoknit flexible and breathable technology uppers. There is a durable and high cushioning and shock absorbent
FRESH FOAM midsole.
Inside is a comfortable insert and moisture-wicking lining. This shoe is designed to be Data-Driven, to adapt to your foot shape and movements.
---
6
The New Balance 847V3 is a fitness and walking shoe with features ideal for flat feet.
The uppers consist of breathable and lightweight textile and mesh, with leather overlays and with a Lightning Dry moisture-wicking lining to reduce foot fatigue and keep your feet dry and fresh.
A Rollbar stability system ensures that you do not Overpronate and controls motion effectively.
There is an ABZORB cushioning, and the Ortholite foam insert provides lightweight support and comfort.
To finishThererable rubber outsole with Ndurance rubber compounds on all the high-wear areas of the entire outsole.
The sho to finish offer offers a wider and more roomy fit and toe box and is available in a wider width selection and more color choices.
---
7
Running Shoe for Flat Feet
The New Balance 680V6 is a supportive and stability design running shoe for flat feet.
The 680V6 has a flexible upper fit and is available in different widths and even half-size options.
The upper consists of a flexible and breathable engineered mesh.
There is a soft NB cushioned removable insole and a foam midsole for shock absorbency.
The rubber outsole has a lug pattern for superior grip and traction.
---
8
The New Balance 880V10 is the latest model in a tried and trusted running shoe range for flat feet.
The 880V10 has a 10MM drop ideal for running when you have flat feet.
The uppers are lightweight and breathable.
Half sizes and wider width options are available in this New Balance running shoe model.
The insole offers excellent cushioning and is removable, and there is a supportive foam midsole.
The durable rubber outsole also ensures excellent traction.
---
9
The New Balance 520V6 is a supportive running and walking shoe ideal for flat feet and overpronation.
The 520V6 is ideal for walking and running and supports flat feet correctly.
The uppers are synthetic with mesh for breathability.
There is an NB comfort insole and a supportive midsole.
The rubber outsole ensures good traction and durability.
---
Index Table: Top Rated New Balance Shoes for Flat Feet
---
---