More and more women are committing to their careers and moving up in the professional world today.
For a woman, her wardrobe is a key part of her work environment image and reflects her personal styles as well as her professionalism and personality.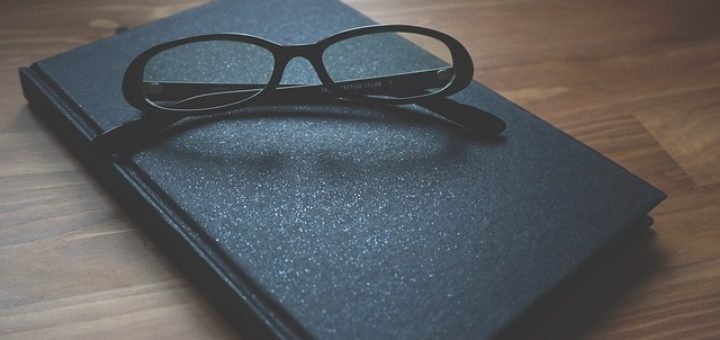 ---
The Importance of Appropriate Work Shoes
Outfit: An appropriate and professional outfit is incomplete without a suitable pair of shoes complementing the outfit.
Comfort: More important than a stylish and fashionable pair of shoes are a comfortable pair of shoes especially if your workday consists of many hours on your feet.
Style: There are many styles and types of shoes to choose from when it comes to professional work shoes; the decision can be quite difficult.
Match for Work: You need to make sure that your shoes are trendy, comfortable and sturdy, while still matching to your work outfits.
Heels vs. Flats: When choosing the perfect pair of work shoes you have two very important options, and that is the choice between heels or flats;
---
Heels or Flats Work Shoes?
High heels though very attractive can cause foot pain and discomfort. Because of the structure of a high heel and it's height it shifts your body weight forward increasing pressure on the ball of your feet and the toes. So if you would like to opt for a high heel make sure to keep the following in mind;
Choose a heel that is not higher than two inches to reduce stress on the front of the foot.
Make sure that the shoe has a wide enough toe box and avoid pointy toes to reduce the stress on your forefoot.
Avoid thin stiletto heels and pointy toes.
Avoid peep toes because this causes your toes to push forward and become cramped as well as overlap in some cases.
Aviod wedges and platforms that are too high as they can cause balance and stability problems that can lead to an ankle roll or injury.
Flats often seem like a more comfortable option for a work shoe although flats can also cause foot pain and problems if chosen incorrectly. So here are a few tips to follow when choosing a pair of flats for work;
Choose a flat made of durable leather to support the sides of your feet.
Make sure that the flat has a rubber sole to provide extra cushioning and prevent you from slipping and falling.
Where necessary use a supportive and comfortable insole in your flat.
In the end, a pair of flats is usually a better choice than a pair of high heels because flats help to distribute your weight more evenly but unfortunately, they lack support and comfort most of the time.
---
Reviews: The Top Rated Comfortable Work Shoes for Women
Listed here are a few examples of the best available heels and flats for women to wear to work in a professional environment;
---
1
Perfect for a long day at the office, the Clarks Emslie Monet is a classy and stylish ankle boot that offers a comfortable and personalized fit.
Manufactured from the finest full grain leather.

A Leawood stacked heel to offer stability and support.

The twin buckles at the side are a trendy extra that also provides you a personalized fit.

An insole that eliminates odor keeping your feet dry and fresh all day.

A durable synthetic sock liner for added comfort.

The steel shank improves stability and gives added cushioning with each step.

---
2
If you are looking for the perfect flat pump to wear to the office or any other work environment, then the Michael Kors Moccasin will work for you. This shoe is an in-betweener it is casual and comfortable yet still feminine and classy enough for an office environment.
A loafer-style pumps with a decorative logo buckle.

Fine quality leather uppers.

Heavily treaded rubber sole for excellent grip and support.

A slight heel for better stability.

A durable and comfortable shoe for long work hours on or off your feet.

---
3
Birkenstock is well known for their superb comfort features. The Birkenstock Gizeh Birko Flor is a very trendy and attractive looking sandal that is most suitable for a work situation where you need comfort first.
Manufactured with Birko-FlorTM fabric that is soft and luxurious.

A stylish crackle finished and leather look.

Adjustable instep straps and buckles for a perfect fit.

The smooth toe post and raised toe bar gives added grip and allows proper ventilation.

The higher rim secures the outside of your foot.

The cork footbed with its suede lining contours to the shape of your foot for support and comfort.

A deeper heel cup and arch support dispersing weight evenly across the heel and giving excellent stability.

The EVA outsole reduces shock and adds flexibility.

A durable rubber outsole.

---
4
The Helio Latitude from Clarks is a trendy and fashionable heeled sandal for a professional work environment where you need to perform at your absolute best. This heeled sandal will complement any outfit from a pencil skirt to a
work-appropriate denim, as well as keep your feet comfortable and supported all day.
Manufactured with soft and durable leather straps and a chunky Leawood heel.

The adjustable buckle closure ensures a customized fit every time.

Soft fabric linings that keep your feet dry and comfortable.

An cushioned footbed for luxurious comfort and support.

The rubber outsole will keep you on your feet all day.

---
5
Naturalizer is a well-known brand popular for their comfortable and stylish looking shoes that have been designed for women of all age groups. Naturalizer offers fresh and unpretentious designs that fit well and comfortably, and the Cycle flat work boot is no exception.
Manufactured from 100% soft and durable goat leather.

The grip-friendly designed rubber outsole makes this shoe suitable for any surface.

An inside zipper for a trendy appearance and personalized fit.

The soft Agion lining helps to reduce foot fatigue.

An asymmetrical topline.

N5 comfort system for great cushioned support and shock absorption.

Available in a variety of colorful designs.

---
6
Long work hours will never be the same again with this wonderful flat from Walking Cradles. It comes with some interesting and unique features:
Synthetic outsoles that offer comfort and good grip while walking or standing at work.

High-quality premium leather uppers provide the best of comfort for a longer time.

It also comes with a fabric sock liner which adds to the overall comfort of the shoe.

Footbed: high-quality latex foam which offers extra cushioning.

Made from breathable materials that can be worn for long hours in the office or other workplaces.

---
7
If you are someone who works in a more relaxed or less formal environment where you need to be on your feet or walking around quite a bit, then the Vionic Orthaheel is the perfect shoe for you.
Your feet will be kept dry and odor free because of the anti-bacterial orthotic insole.

A breathable mesh liner and sock liner will also aid in keeping your feet dry and ventilated.

An Eva midsole ensures that your feet are supported and cushioned.

A flexible rubber outsole offers superb durability and good grip on slippery and wet floor surfaces.

This shoe is also water resistant and very lightweight.

Becuase of the orthotic insole and EVA midsole providing shock absorption and cushioning.

Six different colors to choose from

---
8
For a comfortable and more casual slip-on work shoe, you can try the Vionic Joan, available in a range of rich colors with beautiful beaded flower detail.
The soft fabric and leather uppers are comfortable and come with trendy looking beaded flower detail.

An orthotic footbed cushions your feet for comfort and support.

A hook and loop instep strap allows an easy fit.

The outsole is made of durable rubber that will keep you on your feet on any surface.

Available in many colors for every preference.

---
9
A tough and stylish Chelsea Work boot for rough and industrial work environments, from the popular Dr. Martens.
Genuine leather uppers construction that is tough and durable, with stretchable Gore insets for easy on and off.

A rubber outsole that is slip, abrasion and oil resistant.

Comfortable cushioned foot bed and a shock absorbing thick sole.

Comfortable and long lasting Safety work boot for all day protection.

---
10
A comfortable waterproof, hiking style outdoor work boot for very cold weather conditions and work outdoors.
Waterproof Leather uppers in a bootie construction with breathable mesh insets.

An Omni-Grip outsole for superior traction on wet and slippery surfaces.

Cushioned support for energy return and all day comfort.

An adjustable lace up system for a secure and comfortable fit.

---
Index Table: The Most Comfortable Work Shoes
---
It does not matter what your budget is, make sure that you spend well and wisely on a good pair of work shoes.
Choose shoes that are supportive and comfortable and not only on looks alone.
Make sure to try on a pair of shoes for the best fit. You cannot go wrong with any of the listed choices, they are all attractive, fashionable and have all the required support and comfort features.
---
---