Every Nurse needs a comfortable pair or two pairs of shoes to wear to work.
Nurses are on their feet for long periods of time for most of the day and therefore need support and slip-resistant work shoes.
This article will look at Brooks shoes for Nurse that provides good support, cushioning, and slip resistance.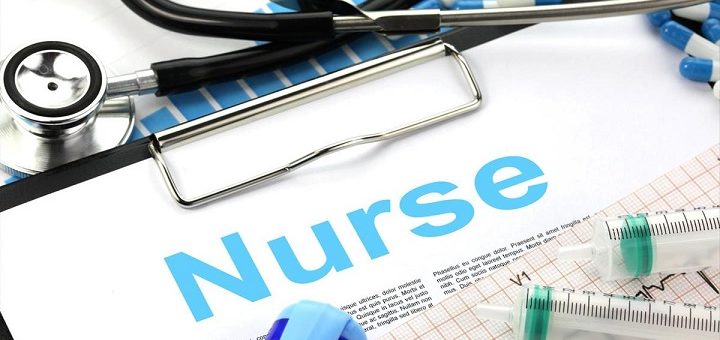 ---
Why Nurses Need Proper Shoes
Nurses have a very demanding job requiring them to be on their feet for many long hours on hard floor surfaces that can get quite slippery.
The average nurse, according to studies, walks around four miles in a twelve-hour shift, and as much as this sounds beneficial to your health, it can also cause fatigue and some serious foot problems if the wrong footwear is used.
For a person such as a nurse who is constantly on the go and needs to be prepared for any scenario, the right footwear is vital.
Footwear offering excellent cushioning, proper support that is durable and slip-resistant is an absolute must for nurses.
Here are a few Characteristics of Good Shoes for Nurses;
Good Support and Cushioning – A Nurse's shoe needs to have good arch support as well as full cushioning that will absorb shock, especially because hospital floors can be quite hard.
Lightweight and Comfortable – Nurses also do not want bulky and heavy shoes on their feet, which can result in foot fatigue. A lighter-weight shoes I much desirable.
Durable Construction – All in all, for daily wear, a nurse's shoe will need to be very durable and long-lasting. Look for good-quality shoes such as the Brooks brand that will withstand all your work elements and last long.
Provides Adequate Protection – A nurse's shoe needs to be able to provide some protection regarding liquids spills and slippery floors. A slip-resistant sole and leather uppers are adequate to provide this.
Easy to Clean and Maintain – Because your shoes will most definitely get pretty dirty in a hospital environment, you will also need to look for something easy to clean and maintain.
---
How Brooks Shoes Help for Nurses
Unique Cushioning – Brooks shoes have a unique cushioning system such as the DNA basic on which they build. You get a variety included DNA lift which is the softest cushioning, BIOMoGo DNA which is more energizing, DNA AMP for shock absorbency, and DNA Flash infused with nitrogen for a combination of energy return and lighter weight to adapt to your stride.
Proper Support for Your Entire Body – Brooks shoes have support systems that help to keep your feet and body properly aligned. The Guiderail system is used in many shoe models to provide slight stability and better foot, hip, and knee support. An Extended Progressive Diagonal Rollbar is likewise used in a few models to keep your feet in a natural motion and provide better support.
Slip Resistant Outsole – Almost all Brooks shoe models have a highly slip-resistant outsole. Their outsoles consist of durable rubber, and the tread is designed for optimal traction. Some models are certified (SATRA TM144:2011) for slip resistance. Slip-resistant
Comfortable Fit – The Fit and construction of most Brooks shoe models are designed for a specific purpose depending on the shoe type. In some models, the new Stealthfit construction has a much closer and more adaptable fit that stretches and compresses with your feet. Other models will have more refined knit uppers that are seamless for less irritation. And then there are the engineered mesh uppers and the leather uppers featured in most of the Addiction range walking shoes that are water-resistant.
---
Features of a Good Brooks Shoes for Nurse's
Cushioning and Midsole – Brooks employs a few cushioning and midsole systems, such as the DNA Loft, the BioMoGo Dna, DNA Flash, and DNA AMP cushioning systems. DNA AMP and BioMoGo are quite energizing and responsive, while DNA Loft is plush and soft. DNA Flash offers firmer support and shock absorbency.
Support Features – For Supports, the Guiderails support your feet and keep proper alignment. An Extended Progressive Diagonal Rollbar may be used in some models for better motion control and stability where this is needed.
Fit and Uppers – The Uppers can be engineered mesh, Knit, or leather, and there are also 3D printed options. The Stealthfit design is a closer fitting adaptable design that stretches, while the leather and mesh models are more roomy and relaxed. The uppers are quite breathable and have a seamless lining to wick away moisture. New StealthFit construction introduces an adaptable, closer fit with stretch and compression to move with the foot.
Outsole – For the outsole a trusted durable rubber is used. Most models are designed with a tread for optimal slip resistance.
Options – Options available to you will mostly be in colors and sizes, depending on the model. While Brooks also offers wider width options.
---
Reviews: The Best Brooks Shoes for Nurse's
These are our top favorite choices in shoes that are ideal for nurses, from the Brooks brand;
---
1
The Brooks Addiction Walker is a leather walking shoe that is great for nurses because it offers good protection and excellent slip resistance.
The uppers are durable and breathable leather that also provides some liquid resistance.
The Addiction Walker features soft and supportive BioMoGo DNA cushioning,
The sole is a highly slip-resistant, durable rubber.
The construction of the shoe is very durable, so that it will last you quite long.
---
2
The Brooks Revel $ is a more comfortable Knit shoe design for nurses.
It has flat knit uppers that provide a more flexible and accommodating fit.
There is a balanced and soft cushioned BioMoGo DNA midsole and comfortable lining.
The rubber outsole has a lug tread for optimal grip and traction.
You can also choose from a few available color options.
---
3
The Brooks Bedlam 3 is a running shoe that is ideal for very active nurses.
It has a Fit Knit design uppers with a locked-in fit feel and a GuideRail system for optimal support and stability.
Furthermore, there is energizing DNA AMP cushioning and support.
The outsole is durable and slip-resistant.
---
4
This is the Velcro Closure design of the Addiction Walker from Brooks.
The Uppers are durable and liquid-resistant leather with two Velcro straps as a quick and easy closure.
There is a BIoMoGo DNA cushioning system and a moisture-wicking lining.
The outsole is durable and has a slip-resistant lug tread rubber.
There are black and white color options available in this specific model.
---
5
The Brooks Trace is a comfortable fit shoe for nurses.
It has breathable and secure-fitting 3D print and engineered mesh uppers.
There is a DNA LOFT super soft cushioning system and segmented crash pads integrated into the soles for optima; shock absorbency.
The outsole is a durable and slip-resistant rubber.
---
6
The Ricochet from Brooks is another top favorite for nurses.
It has super lightweight to prevent foot fatigue and has very breathable uppers,
There is springy and soft DNA BioMoGo cushioning and DNA AMP cushioning that are combined.
The outsole is durable rubber with a lug high traction tread.
There are also a few more color options available to you.
---
Index Table: Top Rated Brooks Shoes for Nurse's
---
---