Whether you were born with a wide foot, or whether they have broadened with age, or for other reasons, either way, you may have some trouble in finding shoes that provide you with a proper fit.
Therefore, in this article, we will look at some of the best available shoes from Adidas that offer a wider fit for wide feet.
Although the shoe availability from Adidas for wide feet is quite limited, they are working on creating more width options for all their shoe models in the future, as this is a factor that is becoming very much in demand.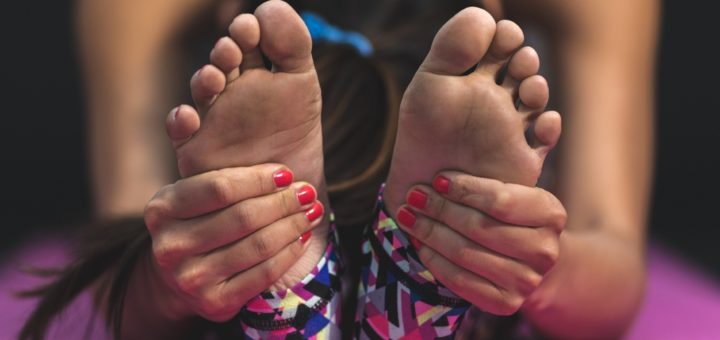 ---
Causes and Concerns with Wide Feet
Many individuals who have wide feet report feeling discomfort and pain, usually because of shoes that do not fit properly.
Footwear that fits too tightly can cause pain, blisters, and other deformities, including; Bunions, Calluses, hammertoes, and Crossover Toes.
Besides genetics, there are a few other reasons why you may have wider feet;
Swelling – Swelling or Edema can cause your feet to widen. Swelling can be because of medications, injuries, fluid retention, and certain medical conditions. Swelling is usually not permanent and may go away. With this type of foot, a flexible or wide-fit shoe design is ideal for accommodating swelling.
Foot Deformities – Foot conditions and deformities such as Hammertoes, Bunions, Calluses, or Cross Over toes may increase the need for a wider width shoe and may be caused by footwear that fits too tightly.
Age – As we age, the ligaments and tendons in our feet loosen slightly; thus, we may end up with larger and wider feet.
---
Getting the Perfect Fit with Wide Feet
To get the right shoe for a wider foot, you should always opt for wide width or relaxed fit options in shoes such as the Adidas brand and athletic footwear.
Other than that, here are a few tips on getting the perfect fit for wider feet;
Wide Width Options – Look for wide width, relaxed fit or other width options in general.
Roomy Toe Box and Flexible Uppers – Shoes with flexible upper such as a stretch knit will adapt to the shape of your feet. A wider roomy toe box is also ideal for wider feet.
Different Sized Feet – If your feet are different widths or lengths, always purchase the size that fits the larger or broader foot.
Cramped Toes – When you fit shoes, make sure that you can completely splay out your toes and that there is a small space between the tip of the shoes and your longest toe.
Get Measured – It is advisable to measure the length and width of your feet to get a perfect fit when purchasing shoes.
---
Features of a Good Adidas Shoe for Wide Feet
Uppers – Adidas Shoes for Wide Feet offer mesh, Primeknit, or Flexible Knit uppers that are accommodating and flexes to the shape of your feet, and that also breathe well. Some models come in leather and mesh options.
Fit – The Regular Fit from Adidas offers a wider and more roomy fit. You also get a wide-fit shoe model from Adidas that has a much wider design.
Midsole – Adidas shoe models have various midsole options, such as the very soft and plush Cloudfoam and Lightmotion lightweight midsole or the more responsive and energizing Boost Midsole.
Sockliner – Many Adidas Wide Fit Shoe models come with an Ortholite Sockliner, a lightweight and breathable sock liner with cushioning that also helps to wick away moisture.
Outsole – Adidas shoes come with a Continental Rubber outsole that is very durable and offers exceptional traction overall.
Types and designs – This article has included some running and walking shoe models with a relaxed fit and stretchable upper. As well as some wide-fit cross-training shoes and casual wearing shoes. Adidas shoes come in various color options and their basic and favored black and contrasting white models.
---
Reviews: The Best Adidas Shoes for Wide Feet
Here are some of our top choices in shoes for Wide feet from the Adidas brand;
As you will notice, the only wide with shoe options that we could find in the Adidas range caters to men only; however, they should not be discouraged, as they should implement a wider fit range for men and women soon enough. We have tried to make our search as diverse as possible, to include a variety of shoe types that are available in wide widths from the Adidas brand, as you will see there are some training shoe models, as well as a few golf shoe models, which is good news for agents who have trouble finding wider width golf shoes.
---
1
His Adidas model comes in wide-width size options for wider feet.
It has synthetic leather uppers and a rubber sole.
The fit is roomy and regular, ideal for wide feet.
There is a comfortable and cushioned Ortholite Sockliner.
---
2
The CodeChhaos from Adidas has a roomy fit and wider width availability.
It has a synthetic sole and knit and synthetic uppers.
Inside us is a Flexible Bounce technology midsole.
There are also quite a few more colors available to you.
---
3
This is another excellent wide-width shoe option from Adidas.
It has leather and synthetic uppers with a durable rubber outsole.
There is a Torsion stability bar and INSITE Sockliner for comfort and support.
The shoe is breathable and water-resistant.
---
4
The Adidas Tour 360 is perfect for a wider foot and available in wider widths.
The uppers are leather and synthetic as well as breathable with Climastorm technology for water resistance.
There is Torsional stability and cushioning.
The shoe is available in more colors and sizes.
---
5
The Adidas Strutter is a Cross Training shoe that is ideal for wide feet.
It has synthetic uppers and a durable rubber outsole.
The fit is regular and roomy for wider feet.
There are a few colors available from which you can choose as needed.
---
6
The Adipower 4orged shoe is perfect for wider feet.
It comes in wider widths as well as more colors.
It has synthetic uppers and a rubber sole.
The Climaspehere uppers offer excellent water resistance.
It is cushioned and ensures good support.
---
Index Table: Top Rated Adidas Shoes for Wide Feet
---
---