When you have Bunions that are painful and Inflamed, it can be hard to find comfortable shoes to wear, as well as to perform daily activities.
This article looks at some excellent shoe models from Adidas that will turn your life around, no more Painful pressure on Bunions, and no more avoiding certain activities.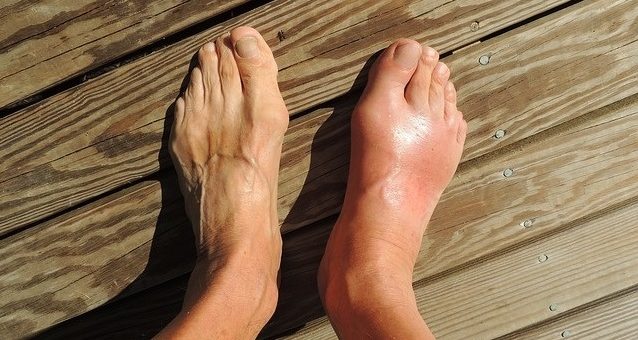 ---
What to Look for in a Good Shoe for Bunions
When you have Painful Bunions, the key objective is to reduce pressure against the Bunions and prevent underfoot impact that can also exert pain.
There are a few things to consider when choosing the right shoes for Bunions;
Weight of the Shoe – the weight of any shoe will have an impact on your Bunions and can add to the pressure, so a lightweight shoe is always recommended.
Outsole – the thickness of the outsole and the tread will not only determine the level of durability but also of underfoot protection against hard impacts and protruding objects that can cause punctures.
Cushioning – Good Underfoot cushioning provides a soft platform and comfortable area for painful Bunions and prevents pressure from hard impact.
Fit – One of the most important factors is the fit and upper portion of the shoe. In this case, you want a wide and roomy toe box r a very soft and flexible fitting shoe that places the least possible pressure on our Bunions.
---
How Adidas Shoes Measure Up for Bunions
there are a few Adidas Shoe models that have some excellent features that will accommodate and provide comfort for Bunions;
Roomy or Stretchy Uppers – Adidas shoe models for Bunions will either have flexible and adaptive Knit uppers or the roomy regular fit that accommodates Bunions and reduces pressure.
Cushioning – There are a few choices in cushioning from Adidas, all of which provide adequate shock absorbency and reduce the impact on painful Bunions.
Outsole – The Continental rubber outsole on Adidas Shoes is durable and provides excellent underfoot protection and traction.
---
Features of a Good Adidas Shoe for Bunions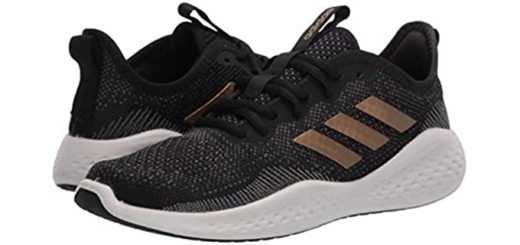 Uppers – For Bunions a Primeknit or Knit uppers option is ideal because it is flexible and does not place much pressure on Bunions. The leather and mesh options in eth roomy regular fit models are also ideal, some ven have a seamless design for less friction.
Interior – Soft interior linings do not just keep your skin dry, but they are more gentle and place less pressure on painful bunions, along with a cushioned insole.
Midsole – The Responsive Boost technology midsole will prevent impact on your feet, while a Cloudfoam midsole or Eva midsole is more lightweight and plush n cushioning for bunions.
Outsole – Continental rubber issued in the outsole. Most outsoles are thick and absorb some shock levels while providing excellent traction with the patterned design tread.
Fit – As for fit, I would recommend a regular or wide width option to accommodate Bunions, as well as the Knit socklike fit, which will adapt and flex to the shape of your feet.
Options – there are wider width options available in a few of the Adidas shoe models, and then there is also a wide variety of color and print options available in all their shoe ranges.
---
Reviews: The Best Adidas Shoes for Bunions
Below are the top favorite Adidas shoe models for Bunions;
---
1
The Fluidflow Bounce from Adidas provides adaptable comfort and soft underfoot cushioning, which are ideal features for Bunions.
The Adaptive fit Knit uppers do not cause pressure points and will adapt to the shape and needs of your feet for a soft and gentle fit.
The Regular fit design also means that the design is more accommodating and not as narrow as other models.
There is a plush and responsive cushioning system and highly shock absorbing midsole to prevent an impact on painful Bunions.
The rubber outsole is likewise durable and ensures the best in traction.
Additionally, you can expect quite a few color models in the Fluidflow range.
---
2
One of the top favorites for foot conditions, such as Bunions in shoes from Adidas, is the Ultraboost 20.
The Utraboost 20 is the attest in the Ultraboost range with responsive Boost cushioning and some added extras.
The uppers are synthetic with Primeknit fibers and technology and tailored fiber placements for stitched reinforcement and flexibility.\The fit is regular and accommodating for foot conditions such as Bunions and much more flexible and adaptable.
Ther is a responsive Boots energizing and cushioning midsole and a comfortable lined insole.
A stretch web design rubber outsole allows for improved traction and high durability.
---
3
The Sensebounce street shoe offers no pressure point fitting in the uppers and a fashionable design for everyday wear.
The shoes have a regular fit design with no pressure points, which will accommodate Bunions.
There is a knit uppers material that is breathable and has a smooth moisture-wicking lining.
Boost energy-returning cushioning in the midsole will ensure excellent cushioning and shock absorbency.
Along with the thick and durable rubber outsole and algae-based EVA midsole, you can enjoy flexibility and protection at its best.
---
4
The Duramo 9 offers a comfortable fit and Lightmotion technology cushioning for individuals who have unions.
The textile and synthetic uppers ensure a more comfortable fit, with mesh for breathability and seamless overlays for less friction.
Ther is a Lightmotion technology midsole for superior cushioning and an Ortholite cushioned and moisture managing sock liner inside.
The Adiwear Outsole is one of the highest-wearing and most durable outsole designs in the Adidas range, ideal for most terrains and street walking.
You can also enjoy the many color options available in the Duramo 9 model.
---
5
The Falcon is another excellent pick for Bunions because of the wide width options available and accommodating fit design.
There are textile and synthetic leather uppers with perforation and mesh inserts for optimal breathability.
The shoes offer a comfortable and accommodating regular fit design with a roomy toe box area for Bunions.
There is a comfortable cushioned midsole and footbed to absorb shock.
The rubber outsole ensures excellent traction and high-wearing durability.
Moreover, you will relish the support of a synthetic mid cage over the midfoot for better stability, along with a synthetic heel cap.
---
6
The Adidas Strutter is a favorite because of its comfortable and accommodating fit, and fashionable everyday wear design.
The uppers are a coated leather with a breathable design and regular roomy fit.
There is a durable and high traction rubber sole and a supportive cushioning Midsole.
Inside there is a padded insole and a moisture-wicking lining for your comfort.
There are also quite a few color options available in this specific model.
---
Index Table: Top Rated Adidas Shoes for Bunions
---
---