Plantar Fasciitis is a painful heel condition causing pain and inflammation in the heel area.
This condition can be treated, and the symptoms relieved by using the right footwear, which offers comfort ad support features to reduce pressure on the heel area.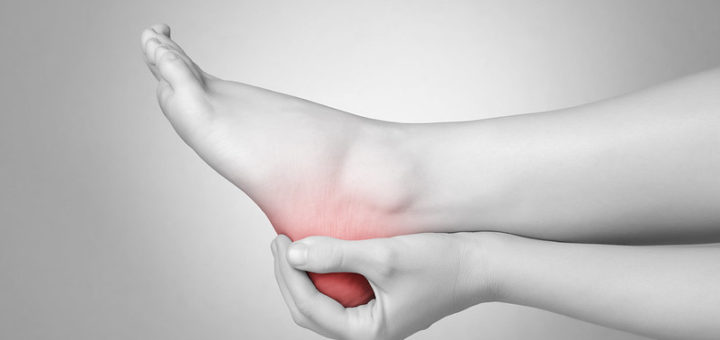 ---
Plantar Fasciitis and How it Affects Your Feet
Plantar Fasciitis is the most common cause of heel pain and is commonly found in individuals with a flat or very high arch, of which there is more shock on the impact on the heels because of the lack of functioning of the arches.
Plantar Fasciitis can also be caused by regular repetitive routines and activities that excessively strain the heels.
Plantar Fasciitis causes an intense stabbing pain in the back of your heels, which is usually the worst when you get up in the morning or have been off your feet for a while.
Some Risk Factors of Plantar Fasciitis Include;
Age – Plantar Fasciitis is generally more common in the agegroup between 40 and 60.
Activities – Certain exercises and activities place stress on the heels and adjacent tissues, contributing to the onset of Plantar Fasciitis.
Foot Mechanics – Persons with Flat feet or shallow arches ate at high risk of developing Plantar fasciitis because of improper weight distribution.
Obesity – Excess pounds place excess strain on the Plantar Fascia as well as the arches.
Occupations – Occupationsin which you are on your feet all day can also cause Plantar Fasciitis.
Footwear – Wearing footwear that offers no support and shock absorbency as well as high heels and very flat shoes add to the strain on your Plantar Fascia and can cause or aggravate Plantar fasciitis.
---
How New Balance Shoes can Help
New Balance shoes offer ample arch support for all arch types and firm and flexible midsole for just the right amount of stability.
Most New Balance shoes also come with proper cushioning and shock-absorbing features to reduce strain on the heels.
---
Features of a Good Plantar Fasciitis Shoe for Women
ENCAP PU Ring and Core in the Heel and Sole – Offers excellent shock absorbency and stability.
Stability Shank – Prevents excessive flexibility and controls motion.
ACTEVA and Injection Molded EVA, AIMEVA or CUSH Midsole – For optimal Shock Bsorbency and cushioning in the Midsole.
NB response or Removable Insert – Comes with either an energizing and cushioned insole insert or a removable insole that allows you the use of your own orthotic devices.
Mesh Uppers or Leather Uppers – Leather, synthetic or Mesh and Leather upper for breathability and structural Integrity.
Outsole – A blown rubber, AT tread or rubber outsole designed for different surfaces.
Colors and Widths – All New Balance shoe models are available in different color options as well as Narrow, Medium, Wide and Extra Wide widths that you can choose from.
Dual density Collar Foam – The Collar is designed with dual-density foam to provide a snug and comfortable fit.
ABZORB Technology – This is a shock absorbing technology used in either the midsole or as a heel crash pad for optimal Impact protection.
---
Reviews: The Best New Balance Sneakers for Plantar Fasciitis
Below are some outstanding New Balance shoe types and models which offer all the right features for Plantar Fasciitis;
---
1
Comfortable Plantar Fasciitis Shoe
This is a comfortable and supportive stability shoe from New Balance, which is ideal for Plantar Fasciitis.
Leather uppers with smooth interior linings and Internal shank for stability.
The Shoe has an ABZORB midsole for shock absorbency and a PU insole for comfort.
The durable rubber outsole is slip-resistant and non-Marking.
Choose between a few neutral color options.
---
2
Plantar Fasciitis Style Shoe
The 990 model is also an ideal New Balance shoe model2 for individuals who have Plantar Fasciitis.
Soft leather and textile uppers for ultimate breathability and lightweight.
There are a Blown rubber outsole and a dual-density foam collar for a comfortable fit.
ENCAP PU ring and EVA core in the Heel and sole.
This shoe is also Medicare and HSPCS-rated as a medical orthopedic comfort shoe.
---
3
The 860 model from New Balance offers excellent shock absorbency to protect the heel and ankles.
Mesh and synthetic leather uppers are lightweight and breathable.
An ACTEVA and ABZORB midsole that absorbs maximum shock and provides excellent cushioning.
There is also a comfortable molded sock liner and a durable rubber outsole.
Available in different widths and color options.
---
4
Trail Running and Walking Plantar Fasciitis Style Shoe
This is a comfortable and supportive Trail running shoe for persons with Plantar Fasciitis.
Synthetic leather and Mesh Uppers for breathability and durability.
The shoe has an ACTEVA cushioning midsole and an AT Tread trail running rubber outsole.
There is an NB Response Insert for cushioned and energizing Comfort.
Available in different widths and color options.
---
5
Training Shoe for Plantar Fasciitis and High Arches
This is an arch supportive training shoe from New Balance for Plantar Fasciitis Treatment.
Dual-density collar foam and a comfortable fit design with mesh and synthetic users.
There is a durable rubber outsole for excellent traction and an EVA CUSH midsole for shock absorbency.
Inside is an NB cushioned comfortable insert perforated for breathability.
Available in a few color and width options to choose from as preferred.
---
6
Plantar Fasciitis Training Shoe
A shock-absorbing Plantar Fasciitis athletic shoe from New Balance.
Available in Neutral color options and different width sizes to choose from as needed.
Leather upper and a durable high traction rubber outsole.
ABZORB crash pads for optimal heel shock absorbency.
An AIMEAV Midsole and a cushioned insole for comfort and shock absorbency.
---
7
Walking Shoe for Plantar Fasciitis
The Cushioning and Midsole system in the New Balance 680V7 is perfect for shock absorbency for Plantar Fasciitis.
Soft and comfortable Engineered mesh and synthetic upper available in different width options for wider feet.
A comfortable ABZORB cushioning system and EVA midsole offer ample shock absorbency.
The heel collar offers a snug fit, and there is a responsive NB insole.
Now Sew application means less irritation and more flexibility in the fit.
---
8
Plantar Fasciitis Running Shoe
A comfortable and Supportive Running and Walking shoe that offers Neutral support features.
Textile and synthetic upper in this model2 offer a comfortable and breathable fit.
The NB responsive insole and injection Molded EVA midsole work together for cushioning and shock-absorbing support.
There is also a comfortable collar to keep the heel snug and supported.
The durable rubber outsole offers excellent traction.
---
9
Shoe for Plantar Fasciitis
The New Balance 840 is one of your best choices in shoes for Plantar Fasciitis and heel pain.
The uppers are designed with mesh and synthetic leather and a now-sew overlay construction for less friction.
There is a comfortable NB cushioned insole and an ABZORB shock-absorbing midsole.
The outsole is constructed from a durable high traction design rubber.
You can choose between many color selections in this model2.
---
10
The New Balance Fuelcore Coast range is the perfect running shoes for Plantar Fasciitis.
The design is a bootie fit with mesh knit uppers and a comfortable NB insert.
The foamy midsole provides support and cushioning,
There is a durable rubber outsole for traction and shock absorbency.
You can also select from a few color options available.
---
11
Cross Trainers for Plantar Fasciitis
The New Balance 608 is a comfortable Cross-Training shoe, ideal for Plantar Fasciitis.
The Upper is leather with a smooth interior lining.
There are a few color options from which you can choose.
Inside is an ABZORB technology cushioning and shock absorbing system.
The Flexible outsole is ideal for cross-training with durable rubber and a lig tread.
---
12
Plantar Fasciitis Running Shoe
The New Balance 880 is a comfortable and cushioned stability running shoes ideal for Plantar Fasciitis.
The rubber sole has the ideal 10mmdrop from heel to toe.
There are soft Hypoknit uppers for breathability and a roomy toe fit.
Inside is a comfortable NB insert, and a Fresh foam plush cushioned midsole.
There is a Blown rubber outsole for support and shock absorbency and a molded external heel counter.
---
Index Table: Top Rated New Balance Plantar Fasciitis Shoes
---
---