Having a High Arched foot means that you need shoes that offer specific support and arch support for this arch type.
New Balance offers exceptional shoe models and ranges that offer just the right support and comfort for a high arched foot.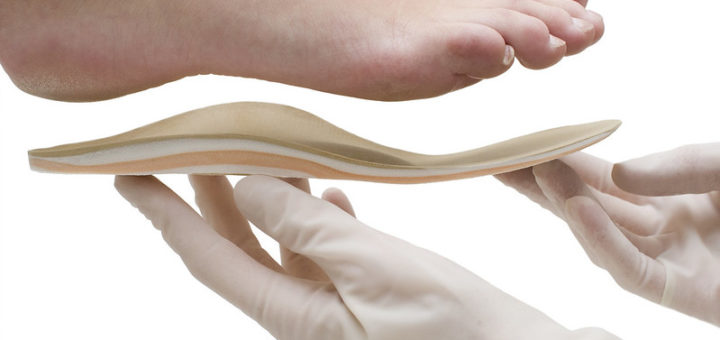 ---
High Arches and How They Affect Your Feet
When you have a high arch, your weight is concentrated on your heels and the balls of your feet, which also decreases your feet' natural ability to absorb shock properly.
High Arches can lead to quite a few issues and complications such as;
Stiffness in the legs, feet, and tightness in the Calf Muscles.
Plantar Fasciitis is a condition causing Heel Pain.
Achilles Tendinitis is a Condition that results in Pain and Inflammation of the Achilles tendons.
There will be Stiffness and inflexibility in the arches.
You may see corn and Callouses from Pressure on some regions of the foot.
Excessive Pronation.
---
How do New Balance Shoes Support a High Arched Foot
New Balance Shoes can greatly Help to provide support and comfort to a high arched foot;
Arch Support – Effective Arch support features relieve extra pressure and impact from the foot's heels and balls and distribute body weight evenly across the body.
Cushioning and Shock Absorbency – Cushioning in the sole and midsole as well as in the heel and forefoot ensures better shock absorbency.
Stability – Stability features help to prevent Overpronation and controls motion properly for better gait efficicnecy.
---
Features of a Good New Balance Shoe for High Arches
Uppers -Synthetic or Genuine Leather, or Mesh uppers or a combination of both for improved ventilation and structural Integrity.
Stability and Arch Support Features – ENCAP PU Ring and Core in the Heel and Sole, as well as a Stability Shank Offers excellent shock absorbency and stability along with good arch support.
ACTEVA and Injection Molded EVA, AIMEVA, or CUSH Midsole – The Midsole Technologies ensure optimal shock absorbency, support, and cushioning in a high arched foot.
NB response or Removable Insert – Most Models come with an energizing and cushioned insole insert or a removable insole that allows you the use of your own orthotic devices.
Outsole – A blown rubber, AT tread, or rubber outsole designed for running, walking, or outdoor trails.
Colors and Widths – All New Balance shoe models are available in different color options as well as Narrow, Medium, Wide, and Extra Wide widths that you can choose from.
Dual density Collar Foam and Padded Tongue – These designs allow for a more snug and comfortable fit and are usually both or only a foam padded collar in most shoe models.
ABZORB Technology – This is a shock-absorbing technology used in either the midsole or a heel crash pad for optimal Impact protection.
---
Reviews: The Best New Balance Shoes for High Arches
Below are some of the best shoe models from New Balance which are ideal for High Arches;
---
1
Walking Shoes for High Arches
These two models from New Balance are ideal for walking with when you have a higher arch.
Soft leather and textile and suede and textile uppers that are lightweight and breathable.
The is an ABZORB midsole for shock absorbency and cushioning and a removable comfort insole.
The Ndurance rubber outsole offers high abrasion resistance and excellent traction.
This shoe is available in a few neutral color selections.
---
2
Features a lightweight Hypoknit flexible and cushioned shoe for individuals with high arches.
Soft and breathable Hypoknit flexible uppers for a sock-like fit.
It comes with a Fresh foam shock absorbing midsole and padded insole.
There are a Data-driven design and a durable rubber outsole.
Available in a few color options to choose from.
---
3
The New Balance 990V4 is the latest in this range of shoes for Hig Arches.
The uppers are made from soft and durable pigskin suede and mesh for breathability.
Ther is ENCAP midsole technology for support and durability and an ENCAP ring from polyurethane with ethylene-vinyl acetate coring in the heel.
The dual-density collar foam offers a more comfortable and snug fit.
A durable rubber outsole ensures good traction.
---
4
Training Shoe for High Arches
These two models from New Balance are ideal in a Training shoe for higher arches.
Durable leather and mesh uppers for breathability.
A dual-density foam collar for a more comfortable fit.
CUSH Midsole and NB ultra-soft insole for cushioned comfort and shock absorbency.
The durable slip-resistant rubber outsole ensures excellent traction.
This shoe is available in a few color selections.
---
5
High Arch Trail Running Shoe
An excellent choice in Trail running shoes from New Balance for persons with high arches.
Features durable and hard-wearing leather uppers and a durable high abrasion resistant Trail specific rubber outsole.
There is an ACTEVA midsole for shock absorbency and AT tread on the outsole.
Inside is an NB response 2.0 comfort-cushioned insert.
A durable and lightweight Trail walking and running shoe.
---
6
Training Shoe for High Arches
The Fuelcore range from New Balance is an exceptional training shoe for persons with a higher arch type.
Synthetic leather puppets that are durable and breathable.
A REVlite midsole foam and NB Memory Foam insert for cushioning and shock absorbency.
The insole is removable, allowing you the use of your own orthotics.
There is also a durable high traction rubber outsole.
Choose between a few color options in this shoe range.
---
7
The 520V7 from New Balance has all the support features you need for a higher arch type.
There is a Data inspired upper design with textiles that adapt to your feet' shape and movement.
The Injection Molded EVA is durable and absorbs shock.
There is also an NB response comfort insert.
The rubber outsole is durable and ensures excellent traction.
---
8
Higher Arch Support Shoes
With the 880V10, you have the cushioning and support that you need for high arches.
The shoe has the ideal 10mm drop for a running shoe for high arches.
There are a durable rubber outsole and supportive FRESH FOAM midsole.
The uppers are lightweight and breathable with engineered Hypoknit construction for a stretchable fit.
You can also choose from a few color ranges in this model.
9
Running Shoe for High Arches
---
The New Balance 680V6 is a neutral running and walking shoe that offers excellent cushioning and support ideal for persons with a High Arch.
The synthetic upper stretch and breath quite well.
There is an NB response insert for cushioning and comfort.
The Injection Molded EVA ABZORB technology midsole ensures superb shock absorbency and bounces back.
The No-Swe material application also means less friction irritation.
---
Index Table: Top Rated New Balance Shoes for High Arches
---
---