One of the First Line Extensions of the Hoka One Bodi range was their Slip Resistant range, combining a cushioned shoe with a slip-resistant rubber outsole.
Many of the Hoka shoes for Slip Resistance are trail running and walking shoes that feature a very lug and slip-resistant outsole for outdoor trails; however, the Bondi SR range is for indoor and outdoor use.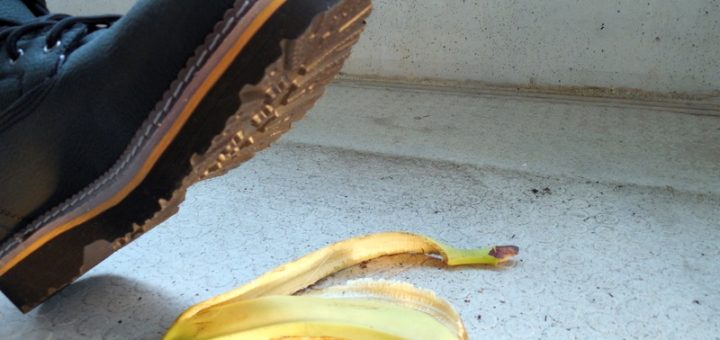 ---
What is Slip Resistance in a Shoe and Who Needs It
But let us first examine what sip resistance in a shoe entails and who might benefit from it.
The Anti Slip Tread – Slip-resistant shoes will have a sole usually from rubber, a very slip-resistant material, with lug patterns on the tread that provide slip resistance. Most slip-resistant soles are also much more lightweight generally.
Why is Slip Resistance Important – You might not think slipping and falling may be such an issue, but slips and falls in the right area and way can cuase serious injuries, even death, and rare occasions. So depending on the surfaces you mostly tread on, a slip-resistant sole can protect you from nasty slips and falls. Wet floor surfaces, dusty surfaces, outdoor surfaces can all become slipping hazards, in which case a slip-resistant shoe is vital.
---
The Hoka One Slip Resistant Range
In our article today, I look at two of the Hoka One Slip-resistant shoe models;
Hoka One Bondi SR – The Hoka One Bondi Slip-resistant shoe is a road shoe with an enhanced slip-resistant sole that is ultra-grippy and offers full ground contact with a rubber sole construction that has lug patterns. The sole is tested on wet, oily, and soapy floors for slip resistance.
Hoka One Trail Range – The Hoka One Trail range offers a slip-resistant sole designed for outdoor wet and dry trails with a very lug patterned sole that offers a slip-resistant on outdoor specific trails only.
---
Features of a Good Hoka One Slip Resistant Shoe
Uppers – The Uppers of most Hoka One slip resistant shoes are engineered open mesh that is lightweighta ndbretahable, however there are some leather uppesr modesl, and thso with a waterproof lining.
Midsole – The Midsole is a compression-molded EVA, or CMEVA in the Trail models, for shock absorbency and stability. A J-Frame can also be used in the stability range.
Cushioning – For cushioning soft foam padding is used in the insole, for your comfort.
Outsole – The Hoka One range's outsole is either trail-specific with a high abrasion rubber and 4mm lug patterns for grip on outdoor surfaces. The Bondi SR range has a rubber ultra-grippy outsole for slip resistance on indoor floor surfaces that are wet, oily, or soapy.
---
Reviews: The Best Hoka One Slip Resistant Shoes
Our top shoe models from Hoka One offer excellent slip resistance on various floor surfaces and outdoor trails.
---
1
Shoes for Slip Resistance
The Hoka One Bondi leather has a slip-resistant design rubber outsole for wet and dry surfaces.
A durable rubber outsole is designed specifically for wet and dry floor surfaces indoors and outdoors for slip resistance.
There is a full EVA midsole for shock absorbency and a comfortable padded insole.
The uppers are premium leather and very durable.
Inside is a breathable and moisture-wicking textile lining for your comfort.
---
2
Comfortable High Grip Shoes
The Hoka One Bondi 7 has durable rubber inserts in the sole that is strategically placed to provide better grip and slip resistance on most floor surfaces.
The Uppers have open engineered mesh for lightweight breathability.
Inside are a shock-absorbing full-length EVA midsole and a comfortable foam padded insole.
The outsole is durable rubber with additional rubber inserts for better grip and slips resistance.
The shoe also has a moisture-wicking, breathable textile lining for your comfort.
---
3
Trail Slip Resistant Shoes
The Hoka One Challenger is an outdoor trail running and walking shoe with a slip-resistant outsole ideal on wet and dry surface areas.
The uppers are a seamless dual-layer mesh with a seamless, moisture-wicking interior lining.
There is a full-length CMEVA midsole for shock absorbency with a broader design.
This is a trail shoe with a lug treaded outsole that is a durable rubber.
The outsole offers excellent slip resistance on wet and dry surfaces.
There are also more colors from which you can choose.
---
4
Slip Resistant Trail Running Shoe
The Hoka One Speedgoat is a Trail Running and Walking shoe with a slip-resistant outsole that offers excellent grip on wet and dry surfaces and outdoor trails.
Thee are breathable mesh uppers and seamless synthetic overlays,
Inside is a seamless moisture-wicking lining to prevent chafing and friction.
The sole is foam padded for cushioning with a full-length EVA midsole for shock absorbency.
As for the outsole, it is a Vibram Mega grip rubber with 5mm lugs for excellent grip and slips resistance.
---
5
Slip Resistant Running Shoe
Looking for a slip-resistant road running shoe, well, then the Hoka One Clifton 7 is exactly what you need, as it has a high abrasion and high grip rubber outsole with a full ground contact design.
The Uppers have open engineered mesh in sandwich design for breathability and comfort,
There are reinforced eyestays for better durability and a vertical pull tab for easy on and off.
The midsole is a full compression EVA with HOKA patented cushioning.
The design is flat-waisted and offers full ground contact.
The strategic high abrasion rubber zones in the outsole reduce weight and provide optimal grip and slip resistance.
---
Index Table: Top Rated Hoka One Shoes for Slip Resistance
---
---