Bunions are a painful and embarrassing condition that causes nasty protruding lumps on your big toe and sometimes small toes.
Your shoes can be the cause and aggravation of your Bunions, and therefore, it is essential to find the right fitting shoes.
Luckily Hoka one shoes for Bunions answer all your Bunion issues, as we will discuss today in detail.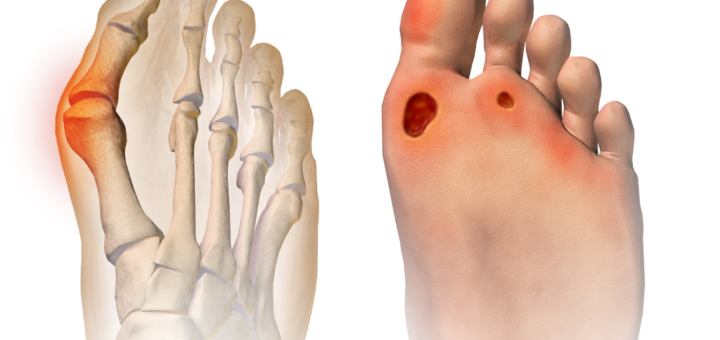 ---
Bunions and How They Affect Your Feet
Bunions are those bony bumps on the inside of your foot at the joint of the big toe. The ones affecting your little toe are called bUnionettes.
Bunions are mainly caused by poor choices in shoes, such as narrow-fitting shoes and high-heeled shoes.
Having bunions can make it almost impossible to find comfortable shoes, and most shoes will aggravate and worsen the condition to the point where they become unbearable.
However, the right shoes will offer plenty of toe room and a comfortable soft fit that will not place pressure on your Bunions, helping to alleviate their symptoms and even to prevent Bunions from forming in the first place.
---
What to Look for in A Shoe for Bunions
To find the right shoe when you have bunions is very important, and in this aspect, it is always better to choose function over fashion.
Some key concepts to look at include;
Low Heels – High Heels force your feet to the front of the shoe and squeezes them in there, they are one of the highest culprits in the cuase of Bunions. Always opt for a more uniform sole or lower heel.
Narrow Toe Box – Shoes with a narrow toe box are another great culprit when it comes to Bunions. Look for shoes available in wider widths with a wide and roomy toe box and soft upper materails that will flex with your feet.
Comfort – Underfoot comfort is just as important when you have Bunions. You need something that provides good underfoot cushioning and shock absorbency to prevent hard impacts on painful Bunions.
---
Features of a Good Hoka One Shoe for Bunions
Uppers – Most Hoka shoe modesl for Bunions have open engineered mesh uppesr that are breathable and fleixbnle with a smooth and seamless textile lining for less friction and irritation.
Midsole – A Full compression-molded EVA midsole offers excellent shock absorbency and light stability for persons who have Bunions.
Insole and Comfort – Hoka One Shoes mainly have a soft foam padded insole for comfort and smooth and seamless lining to wick away moisture.
Outsole – Most outsole designs on the Hoka One range have a Meta-Rocker design for light support and stability. The sole consists mainly of rubber with a better ground contact design. In their Outdoor Trail range, there is a more lug design sole for better grip on these surfaces.
Options – The Hoka One range is available in more color options depending on the model, and some models have options in wider widths and half sizes.
---
Reviews: The Best Hoka One Shoes for Bunions
Below are your best choices in Hoka shoes for Bunions. As you will see, most of them are available in wider width options in turn;
---
1
Comfortable Shoes for Bunions
The Hoka One Bondi 7 is the latest in this range of running shoes, which is also available in a wider fit option, with soft memory foam cushioning.
There are breathable engineered mesh uppers that have seamless textile overlays for structural integrity.
Inside is a breathable textile-lined insole that is foam padded and removable for your convenience.
There is also a full-length EVA midsole for shock absorbency and stability.
The outsole is durable rubber with an improved tread for additional grip and traction.
---
2
The Hoka One Clifton 7 is a streamlined shoe with engineered mesh uppers that are breathable and flexible and available in wider width options.
The Upper is an open engineered sandwich mesh lightweight, breathable with a gusseted tongue for migration prevention.
There is an early-stage Meta-Rocker design sole for a smoother ride.
The midsole is a full compression EVA with signature HOKA cushioning,
The flat waisted geometry provides better stability, and there is full ground contact.
The sole has strategic high abrasion rubber zones to reduce weight.
---
3
The Hoka One Arahi is a stability shoe with lightweight support and comfortable wide-width uppers ideal for Bunions.
There is a more simplified stripped-back upper design with a lighter refined feel.
The Meta-Rocker has an early-stage design for optimal stability and balance.
There are Firmer EVA J-Frames for lightweight stability and support,
The flat waisted geometry allows for more inherent stability.
Furthermore, a durable zonal placement rubber sole provides excellent durability.
---
4
Bunion Trail Running Shoe
The Hoka One Speedgoat is a Trail Running and Walking shoe available in wider widths and accommodates and comfortable fit for Bunions.
The uppers are a breathable mesh with seamless synthetic overlays and a moisture-wicking lining.
There is a removable foam padded insole for cushioning and a full-length EVA midsole for shock absorbency.
The durable rubber outsole features Vibram Megagrip technology with 5mm lug patterns for outdoor surfaces.
More colors are likewise available.
---
5
The Weightless and breathable design of the Hoka One Rincon 2 is ideal for comfort and support in persons that have Bunions.
The uppers are a weightless engineered mesh with a slim tongue and accentuated heel tab for easy pull on and off.
There is a full compression-molded EVA midsole for shock absorbency.
The shoe also features an early-stage meta rocker sole and full ground contact technology.
Ther is strategically placed with high abrasion rubber zones in the outsole for reduced weight and durability.
---
6
The Hoka One Challenger 6 is an excellent choice in outdoor Trail running and walking shoes for persons with Bunions.
The uppers are a breathable and seamless dual layer of mesh with a textile moisture-wicking lining.
Inside is a foam padded insole for cushioning and an Oversized CMEVA midsole for shock absorbency and stability,
The durable sole has strategically placed 4mm lugs for stability and grip on outdoor trails.
The design is also available in more color options.
---
Index Table: Top Rated Hoka One Shoes for Bunions
---
---