If you have undergone ankle fusion surgery, you will need to wear a specialized boot afterward for the first six weeks of recovery.
After this, you may require proper supportive footwear that provides a locked and stable fit, with proper cushioning, and ideally, a rocker sole design.
The Hoka One shoes for ankle fusion recovery are the ideal shoe models that you can consider after your six-week recovery to help provide comfort and support hereafter.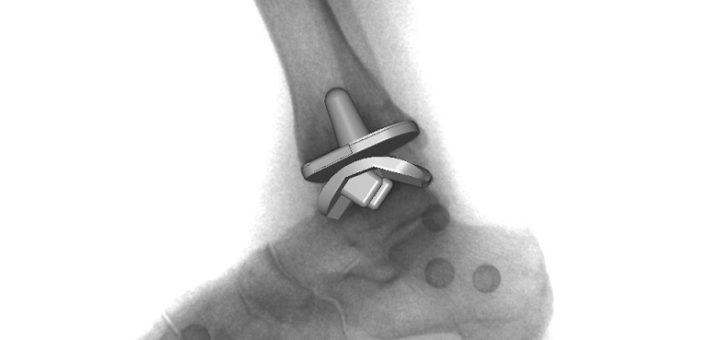 ---
Ankle Fusion and Why You May Need It
Ankle fusion is a surgery where basically they fuse the bones of your ankle into one price, also known as arthrodesis. This surgery is mainly performed to treat severe arthritis in your ankles.
When you have arthritis, it can affect the tibiotalar joint where your shin bone rests on the talus bone of your foot, or it may affect the subtalar joint, where you two-foot bones the talus and calcaneus meet.
If either of these joints is affected by arthritis over time, this smooth cartilage in the surface of the bones wears away, resulting from joint pain and inflammation, and swelling.
To stop the pain, inflammation, and swelling, they do a surgery where two or more bones of the ankle are compressed together and attached. Sometimes ankle fusion is done with a minimally invasive type of surgery.
Osteoarthritis – As we have discussed, arthritis can degenerate the soft tissues in the bones of your feet and ankles and cause much pain and inflammation in the joints of your ankles, which in turn can become severe. In this case, ankle fusion surgery may be your only option.
Rheumatoid Arthritis – This type of arthritis is caused by an autoimmune disease and can also affect your joints, but not as gradually as Osteoarthritis.
Arthritis from Previous Injuries – If you have had an overuse or immediate injury to your ankles or joints in your ankles, over time, arthritis may also develop, which will, in turn, cause inflammation, deterioration, and pain in the joints, leading to the need for ankle fusion surgery.
---
Shoes to Wear After Ankle Fusion
One of the best shoe types to wear after an ankle fusion surgery is rocker bottom sole shoes that offer proper stability, a more locked ankle fit, and plenty of cushioning.
This is what I love about Hoka One shoes for ankle fusion, and they have exactly these features in most of their shoe ranges.
---
Features of a Good Hoka One Shoe for Ankle Fusion
Uppers – Open engineered mesh design is used for most Hoka One shoe models,m and they may have TPU or 3D print overlays for structural stability. The Upper design usually has a more roomy toe box and a more narrow and snug-fitting supportive heel.
Midsole – Depending on the model, it may have responsive cushioning for energy return, balanced cushioning for better stability, or plush maximum cushioning. You will find this is the Full-Length Compression-Molded EVA cushioning. Lightweight Foam Cushioning, or layered Profly Cushioning in the midsole of the relative shoe model.
Technology – The Internal Heel counter in some of the Hoka One shoe models is ideal for ankle stability, particularly for individuals who have had ankle surgery. The J-Frame design in another model longer firmer foam on the medial side to have better stability. Some models also have a more beveled heel designed for smoother transitioning when walking or running.
Tongue and Collar – Depending on the model again, there will be an anatomical or a breathable gusseted tongue. The collar is usually padded with memory foam for comfort.
Outsole – The Sole will have either an early stage or late stage meta-rocker design ideal for ankle fusion patients. The sole generally consist of rubber, and the tread is designed for road or trail running and walking.
Options – There are size and width options available for the Hoka One shoe range. There are also usually various colors from which you can choose, reliant on the specific model.
Fit – The wider forefoot fit and locked heel fit, along with the more bucket fitting midfoot area, properly support and keeps your feet stable, which is ideal for anyone with any form of ankle issues or needing further recovery from ankle fusion.
---
Reviews: The Best Hoka One Shoes for Ankle Fusion
These are the best choices in Hoka shoes for recovery and permanent use after ankle fusion surgery, keeping in mind that its only after the first six weeks of wearing your recovery boot;
---
1
The Uppers are an open engineered mesh that is very breathable.
There is a memory foam padded collar that will cradle your ankle.
Inside is a balanced full compression-molded EVA midsole.
The sole is an early-stage Meta-Rocker design consisting of durable rubber.
The heel is beveled and offers increased durability.
---
2
The fit offers good midfoot lockdown with arch wings. There are reinforced mesh in the uppers and a reinforced toe cap. The midsole is wide with high-volume CMEVA cushioning for lightweight cushioning. The outsole is a lug 4mm rubber sole with an early-stage meta rocker design as it is more of a trail shoe.
---
3
Running Shoe for Ankle Fusion
The uppers are open engineered sandwich mesh with a gusseted lightweight tongue.
There is a full compression-molded EVA midsole for shock absorbency.
The heel has a moderate bevel, and the sole is an early-stage meta rocker design.
The outsole is rubber with strategic high abrasion rubber zones.
---
4
Ankle Fusion Walking Shoe
This model also has arch lock wings for stability and support.
It has lightweight open engineered mesh uppers and a molded Ortholite sock liner for comfort and wicks away moisture.
There is a J-Frame midfoot for stability and flat-waisted geometry.
The sole has a heel bevel and meta rocker design.
The outsole consists of durable rubber.
---
5
the Uppers are engineered highly breathable mesh.
There is an early stage meta rocker design sole and an EVA J-Frame for stability,
The midsole offers full cushioning for shock absorbency,
There are also more colors available in this range.
---
6
Ankle Fusion Recover Slide
The top layer has soft EVA for instep comfort with dual-layered construction and a resilient cushioned midsole integrated into the outsole.
The uppers are a comfortable single strap.
There are strategic grooves placed on the rubber outsole for traction.
The sole also has a meta rocker design.
---
Index Table: Top Rated Shoes for Ankle Fusion
---
---