Cross Training shoes are ever-growing in popularity among many serious and recreational athletes and sportspersons.
The Cross-Training shoe design dates back to the 1980s when the first shoe was designed for running, aerobics, and weight lifting.
In today's article, we look at a brand that deserves so much more credit, HOKA Cross training shoes.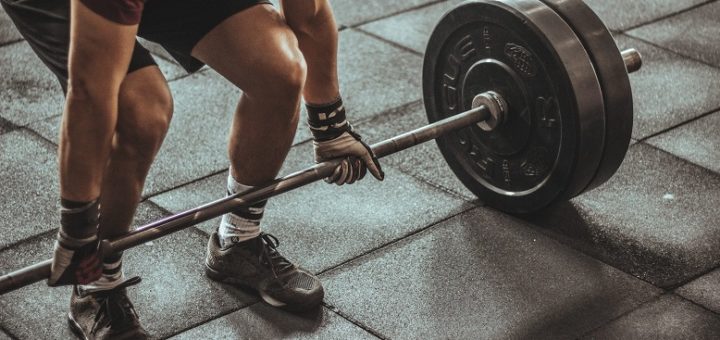 ---
Why Choose Hoka as a Cross Training Shoe
Cross Training is an exercise form that utilizes multiple muscle groups, as well as multiple exercise types, from aerobics to running and weight lifting.
When Cross-Training, it is important to wear the right shoes to keep your feet healthy and your body in correct alignment and strength when training.
Cross-training shoes from Hoka are beneficial for all the routines involved in Cross Training.
The Hoka range of training shoes is designed to provide optimal support and comfort for cross-training routines.
---
What to Look for in a Cross Training Shoe
When trying to choose good cross-training shoes, you should consider the following characteristics;
Outer Construction – Hoka shoes have multiple layers of mesh and synthetic materails that are very durable and that flex with you and mold to your foot shape. The EVA and rubber soles are ideal for just enough durability, grip, and flexibility.
Support Features – Support features like the EVA, CMEVA, or Profly midsoles in Hoka cross-training shoes provide flexible and cushioned support for cross-training. Most Hoka Training shoes also offer excellent heel support, such as the heel bevel and Achilles support which is required for cross-training.
---
Features of a Good Hoka One Cross Training Shoe for Cross Training
Uppers and Fit – The Upper of the Hoka One Cross-Training shoe range can vary from anything from Engineered mesh in single or double layers of sandwich mesh. Some models have a heel pull tab for easy on and off, while others may have a gusseted or padded tongue and a padded collar. The inside may be a breathable moisture-wicking lining, and some designs have an anatomical or a locked-down fit.
Cushioning and Midsole – Depending on the model, you may have a foam padded insole for comfort or a padded insole. Profly technology, CMEVA, or a full compression-molded EVA may be used for the midsole. Some models have a Carbon Fiber Plate for lateral support and stability or a heel bevel for ankle support. Some models also have a removable insole for the use of your own orthotics.
Outsole – There are two types of soles available in the Hoka range, which is the Early stage Meta-Rocker Sole, the regular rubber sole, or the Full Meta-Rocker Sole. The Outsole consists of a blend of EVA and Rubber with a lug or regular tread depending on whether it is a trail or road shoe.
Options – Options available are different colors as well as full and half sizes which the half sizes generally offer a wider fit.
---
Reviews: The Best Hoka One Cross Training Shoes
Here are some of our top choices when it comes to Hoka Cross-Training shoe models;
---
1
The Hoka One Mach 3 is a plush cushioned and comfortable training shoe with a more flexible, light Rocker sole.
The Upper is a breathable engineered mesh.
The design has an anatomical Achilles construction for heel support.
There is a removable and moldable cushioned EVA sockliner for comfort.
The midsole is a Profly design for excellent rebound and cushioning when landing.
The sole is an early-stage meta-rocker sole with rubber and EVA for better ground contact.
---
2
The Hoka One Bondi SR is a plush cushioned training and running shoes that are ideal for Cross training, where you need some additional impact protection.
The uppers are premium and durable leather and textile for abrasion-free wear.
There is a removable foam padded insole allowing you the use of your own orthotics.
The full-length EVA midsole is durable and ensures good stability.
There is a durable rubber sole for grip and better stability.
---
3
The Hoka One Clifton 7 is a running shoe that is lightweight and flexible enough for use as a Cross Training shoe.
The Upper is an open engineered sandwich mesh for breathability and lightweight.
There is a mesh gusseted tongue that is more comfortable,
The vertical pull-tab offers easy on and off.
The shoes have flat-waisted geometry for better inherent stability and full ground contact.
A full compression-molded EVA midsole offers excellent shock absorbency.
There is a strategic high abrasion rubber all over for abrasion resistance, and the outsole is an Early-stage meta Rocker rubber design.
---
4
The Rincon 2 is a top favorite when it comes to Cross Training shoes from Hoka.
The Upper is engineered mesh with a slim tongue.
There is a Full compression EVA midsole for cushioning,
The Revised early stage meta rocker sole allows better acceleration and movement.
The shoes offer full ground contact and have high abrasion rubber zones to reduce weight.
---
5
A Plush Cushioned and Comfortable training shoe from Hoka One, the Elevon 2.
The Elevon 2 has breathable synthetic and textile uppers with a moisture-wicking lining.
There are a Profly design midsole and a foam padded insole for comfort.
The sole is synthetic with rubber inserts for grip.
There are also many more colors available from which you can choose.
---
6
Cross Training Shoe for Cross Training
The Challenger ATR from Hoka One is a Tough and comfortable Training shoe for all terrains.
The Upper is a seamless dual-layer mesh for cool comfort.
Inside is a smooth moisture-wicking textile lining.
There s a foam-padded insole for cushioning and a CMEVA midsole for shock absorbency.
The outsole has strategically placed 4mm lugs for stability and grip on uneven terrains.
---
7
The Hoka One Carbon X is a Running shoe that is also ideal for Cross Training purposes.
The shoe has a single-layered mesh upper that breathable and flexible.
There are reinforcements for midfoot lockdown and stability, which is ideal in the prevention of Overpronation when training.
The sole has an early-stage meta rocker design for a more propulsive ride.
There are a Profly midsole and padded insole for comfort and shock absorbency, protecting you against hard impacts.
A carbon fiber plate provides lateral stability, and the wider forefoot design prevents supination.
---
Index Table: Top Rated Hoka One Cross Training Shoes
---
---