Most of us do not prefer to be standing on our feet all day. However work, or other activities and responsibilities may require that of us.
In this case, you truly do want very comfortable and durable shoes to prevent foot and body aches and pains and to keep your feet comfortable for standing all day.
The Brooks shoes for standing all day are specific models that we chose because of their durability and comfort feature that will prevent foot fatigue and pain.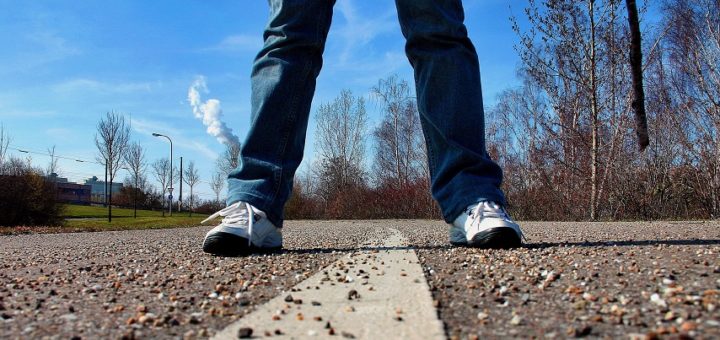 ---
Choosing the Right Shoes for Standing All Day
In a Good shoe for standing all day, I will most definitely be considered the following features;
Lightweight Construction – When you spend considerable time on your feet, you most definitely do not want a pair of shoes that are heavy on your feet. A lightweight option will be much more comfortable and bearable. Luckily most Brooks shoes have very lightweight soles along with lightweight mesh and knit uppers.
Breathability – Along with being lightweight, the shoe's uppers also need to be breathable to allow for proper ventilation that will prevent overheating and excessive sweating of your feet. Materials such as Knit and mesh construction will allow the maximum breathability to keep your feet comfortable.
Padding and Cushioning – Besides just comfortable cushioning in the insole, you also want a shock-absorbing midsole and some padding in the collar of the shoe to provide a softer and more comfortable platform for your feet. Standing o hard floors especially can become quite painful if your shoes do not offer proper cushioning for absorbing the impact.
Good Outsole – A good shock absorbing and durable outsole is ideal, especially for the harder surface. The outsole needs to be durable enough for continuous standing and walking, as well as thick enough to absorb impact and provide adequate underfoot protection.
Heel and Arch Support – Good arch support greatly helps with alignment as well as to evenly support your full body weight across your feet. You may need to choose a shoe with specific arch support depending on if you have a low, neutral, or high arch type. Heel cushioning and support are also required as many of us tend to hold more weight in the heels when standing.
Durability – If anything, you will want your comfortable and supportive shoes to last long. For standing all day, you will need a well constructed, quality, and durable shoe, and that is why we also recommend the Brooks shoe model.
---
Why Choose Brooks Shoes for Standing All Day
Brooks shoes offer exceptional cushioning in various types, such as energizing, soft, or more springy and lightweight cushioning that will keep you comfortable. The rubber outsole and foam midsoles on their shoes will absorb impact and are extremely durable.
Furthermore, their uppers will be breathable and offer the most comfortable fit, along with a choice of widths and sizes.
---
Features of a Good Brooks Shoe for Standing All Day
Uppers – Brooks shoes give you an option of mesh, 3D print mesh, or engineered mesh uppers that offers different levels of flexibility and breathability. The uppers can have a boot-like fit, a streamlined fit, or a more flexible and adaptable fit. Then some leather uppers options offer a wider, more comfortable, and roomy fit. As for fit Brooks, shoes are available in wider width options.
Midsole – Brooks use their popular DNA technology for cushioning in the midsole. The DNA BioMoGo is their most balanced option with soft and energizing cushioning, while the DNA Loft is very soft and plush, and the DNA AMP is firmer and more energizing.
Technologies – Brooks uses Guiderail technology in their shoes for optimal stability and to help you attain proper alignment when running or walking. Their shoes also may have Segmented Crashpads, which provide additional underfoot shock absorbency in the areas that you will need it the most.
Outsole – Brooks running and walking shoe models offer a durable rubber outsole with patterns for optimal grip and traction. The trail shoes have a more grippy outsole with Ballistic Rock Shield technology in some models to offer underfoot puncture protection.
Options – Brooks shoes are available in plenty of colors and designs and wider width models and extended sizes, depending on the model.
---
Reviews: The Best Brooks Shoes for Standing All Day
In the below list, we have some of the best choices in shoes for Standing on your feet all day;
---
1
Shoes for Standing All Day
The Brooks Ghost is a comfortable and well-cushioned shoe for standing all day.
It has a secure fit 3D print upper that adapts to your feet and moves with them for more stability.
There is a BioMoGo DNA and DNA Loft blend midsole that offers both soft and energizing underfoot cushioning.
The Segmented Crashpads ensure that no matter how you stand or land when you walk, you have full protection against impact.
The shoe offers neutral support and has a durable rubber outsole.
---
2
Shoe for Standing All Day
The brooks Glycerine 19 also features some great characteristics for standing all day and walking.
The uppers are engineered mesh for breathability, with a bootie fit and a plush feel for comfort and support.
The DNA Loft midsole offers extremely soft underfoot cushioning and support.
As far as comfort goes, the Glycerine offers the plushest and softest cushioning and feel in both the fit and underfoot cushioning.
However, the outsole is very durable and rugged for standing all day.
---
3
Trail Shoe for Standing All Day
The Brooks Cascadia is an outdoor trail shoe that is also a good idea for standing all day, particularly outdoor and on uneven terrains.
The Cascadia offers BioMoGo DNA cushioning that is energizing and offers good stability.
The shoe has a pivot system that provides a more stable platform for your feet so you can stand or walk on any terrain.
The uppers have a waterproof Gore-Tex lining that breathes well and keeps you dry.
The fit is enhanced with mesh and 3D print for stability and optimal drainage.
You can also choose from a few more color options.
Furthermore, the outsole is a durable lug rubber with a Ballistic Rock Shield for underfoot protection.
---
4
Shoe for Standing All Day
The Brooks Addiction Walker is more of durable stability walking shoe.
The cushioning and durable rubber outsole makes it ideal for standing all day.
The leather uppers and styles are also more acceptable to more formal work environments.
There is a Velcro closure upper, but there are also lace-up models available.
The BioMoGo Cushioning is adaptable and stable, and the outsole is fully slipped resistant.
The shoe is available in black and white color options only.
---
5
Running Shoe for Standing All Day
The Brooks Adrenaline GTS 21 is the latest in this range and also perfect for standing all day.
The Brooks Adrenaline has balanced and soft DNA Loft crash pads and BioMoGo DNA cushioning for stability and support.
There is a Guiderail support system to help prevent excessive pronation.
The shoe is certified as a diabetic shoe and is available in wider widths and more colors.
The uppers are synthetic and mesh for a comfortable and regular fit.
---
6
Shoe for Standing All Day
The brooks Ricochet 3 is a more neutral shoe type that can also stand all day.
The shoe offers springy and more energizing cushioning with the lightweight DNA AMP system and DNA BioMoGo.
The fit is sleek in a Fly Knit option that is stretchable and durable.
The rubber outsole is very durable and well as high traction.
Overall, this is an extremely lightweight and well-cushioned shoe model.
---
Index Table: Top Rated Brooks Shoes for Standing All Day
---
---