High arched feet can often cause many other issues as well as pain in your feet, particularly when you do not wear the right footwear.
So in this article, we will have a look at some of the best brooks shoes for high arches that will provide the right support for high arched feet.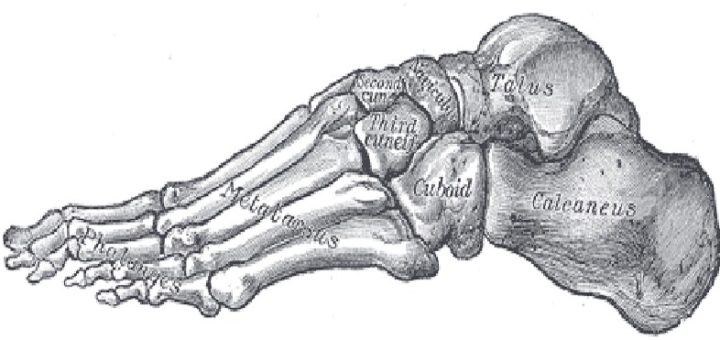 ---
How High Arches Affect Your Feet
A High Arch, which can also be called Cavus Foot, refers to the arch of your foot that is raised above what is normal.
The arch of your foot is located at the bottom of your feet and runs from your toes to your heels.
High arched feet have a lack of arch support to distribute weight evenly and also to absorb impact when walking or running adequately. Therefore impact is absorbed by the heels and balls of the feet, which in turn can cause many issues.
Foot pain can be experienced in high arched feet. Hig arched feet also make it difficult to find a properly fitting shoe and can shorten the actual length of your feet. Your toes may become bent and claw-like, and your heels it; tend inward that may lead to some instability. You may also experience calluses in the balls of your feet and sides of your feet.
High arched feet may be genetic or caused by medical conditions such as Spina bifida, Cerebral palsy, Charcot-Marie-Tooth disease, Polio, Muscular dystrophy, and a Stroke.
---
High Arch Supports Shoes and Insoles
The Purpose of your arch is to absorb shock when you walk or run on every landing and spread the weight of your body, as well as impact evenly along the arch and foot. When you have a higher than a normal arch, this does not exactly happen as it should, and impact is mainly concentrated on the heel and the ball of your foot.
This means that you need the right support and cushioning from your footwear to accommodate for the lack of arch support;
Shoes for High Arches – Very cushioned shoes are perfect for high arches. You want firmer cushioning along the midsole to absorb shock on impact and also softer underfoot cushioning. The cushioning should run across the entire midsole and insole of the shoe. Additional heel and forefoot pads or cushioning are also desirable. Then it would help if you also had good arch support specifically aimed at a higher arch type, which is quite tricky to find. However, good arch support and plush cushioning will be most of what you need. Then the Fit of the shoe should accommodate for a higher arch, so look for a shoe that has a higher instep and maybe a knitted upper or something that will stretch and adapt with the shape of your feet.
Insoles and Orthotics for High Arches – Insoles are one of the easiest and best ways to get more targeted arch support and proper cushioning. Most insole brands do offer a variety for every arch type and pronation requirement. Insole will need some room in your shoes, particularly if you have higher arches, so make sure that the insoles in the shoes that you purchase can be removed and replaced with your own orthotics.
---
Features of a Good Brooks Shoes for High Arches
Midsole and Insole – Brooks shoe models offer a variety of cushioning and midsoles to absorb shock and to provide effective comfort and relief from foot fatigue. The Cushioning Systems in the models that we feature in this article are all ideal for a high arched foot. The DNA BioMoGo and DNA AMP midsole are more energizing and have better shock-absorbing cushioning systems. Whereas the DNA FLas is much firmer and more suited to persons who Overpronate. The DNA Loft is plush and soft for a better underfoot feel.
Support Features – There is the GuideRail system in most shoe models that provide good support and light stability when walking or running. For Overpronation, the Extended Progressive Diagonal Rollbar technology in some models is advised. Brooks shoe models offer good arch support that is ideal for a high arched foot.
Fit and Uppers – For a High arched foot, a more adaptable and stretchable fit such as the Stealthfit technology models is ideal. The knit models adapt well to the shape and structure of your feet. At the same time, the Engineered mesh, 3D print, and leather models may offer a more roomy and relaxed fit in general.
Outsole – The Outsole is durable rubber with a lug tread for optimal traction and grip on most floor surfaces. Keep in mind that you get trail and road shoes, as well as casual shoes for other floor surfaces.
Options – You can choose from a variety of colors in every model, as well as plenty of sizes and width options that you may need.
---
Reviews: The Best Brooks Kids Shoes
Here are some excellent Brooks shoes models for High Arches;
---
1
The Brooks Stroke for men has replaced the Ravenna 11, which is still available for women.
The Ravenna and Stroke offer excellent support and cushioning for high arches.
The uppers have an accommodating and breathable fit.
There are GuideRails for support and lightweight cushioning.
The shoe has balanced stability and flexibility features with plush cushioning ideal for high arches.
The outsole is a durable and shock-absorbing rubber.
---
2
The Brooks Addiction Walker ensures plush cushioning and adequate support for high arches.
It has leather uppers that are durable and breathable.
There is a BioMoGo DNA cushioning system that is balanced and energizing.
The shoes also have an Extended Progressive Diagonal Rollbar for support and stability.
The outsole is a durable and high traction rubber.
---
3
The Brooks Adrenaline 21 GTS is another excellent model for High Arches.
It has a comfortable engineered mesh and 3d print uppers, and an accommodating fit.
Plush DNA Loft and BioMoGo are cushioning as well as a GuideRail support system.
The outsole is a lug and durable rubber design.
There are also more color options available to you.
---
4
The Brooks beast and Ariel are ideal for High Arch support.
The uppers are synthetic and mesh, and there are wider width fit options available.
This is a diabetic certified shoe that offers plush DNA LOFT cushioning.
There is also GuideRail support and an enhanced fit option.
---
5
The Brooks Glycerine is a favorite for many runners with high arched feet.
It has a plush and comfortable fit with engineered mesh uppers.
There is a DNA Loft cushioning system, and it offers more neutral and high arched support.
There are also many colors from which you can choose.
---
6
Then we have Adrenaline 21, which has excellent support and cushioning for high arches.
It features GuideRails and DNA Loft crash pads along with DNA BioMoGo energizing cushioning.
The fit is comfortable and accommodating, and there are wider widths available.
The outsole is very durable and slip-resistant.
---
Index Table: Top Rated Brooks Shoes for Kids
---
---