If you have varicose veins, you may also be familiar with the painful and heavy feeling they can cause in your legs.
Varicose veins may worsen over time if not treated properly, and therefore it is essential to get the best shoes for varicose veins and use the proper treatments.
In these articles, we look at shoes to choose from and to avoid when it comes to varicose veins.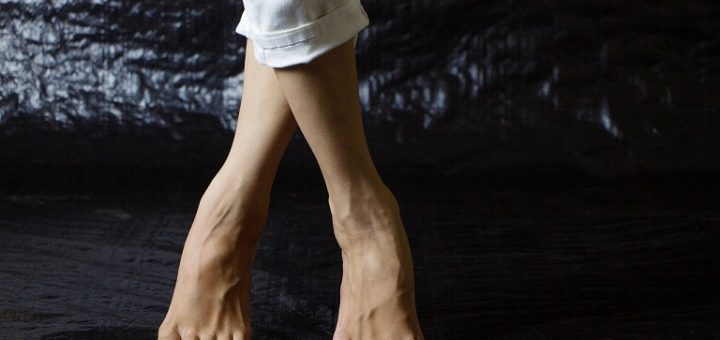 ---
What Types of Shoes are Ideal for Varicose Veins
You will generally see that low-heeled shoes are always advised for varicose veins because they help your blood flow more easily through your veins and legs.
High heels should be avoided when you have varicose veins, especially if you are on your feet for long periods of time.
Your shoes' fit is also important, as shoes that pinch and squeeze will also cause circulation problems, leading to varicose veins.
---
Some Tips for Treating and Preventing Varicose Veins
There are a few tips I can give to help you select the best shoes for varicose veins and to treat them;
Shoe Features for Varicose Veins – As we have already confirmed, it is best to steer away from heeled shoes when you have varicose veins. A shoe with good cushioning and support, as well as a tighter heel or padded heel collar that can strengthen your calves when walking or running especially, is ideal.
Exercising – Light excercises can improve blood flow and help reduce and prevent varicose veins.
Sitting and Standing – Sitting and standing for very long periods of time are both large culprits in causing varicose veins and worsening them. Take some time to move around to get the blood flowing again in between sitting and standing.
Compression Socks – Compression socks are another excellent method of improving blood circulation, as well as healing and preventing varicose veins.
---
Features of a Good Shoe for Varicose Veins
Low Heels – Look for a low heel or uniform sole that will help to strengthen your calf muscles. Stay clear of any high and pointy heels.
Heel Fit – Look for a smaller and more tight or padded heel collar and fit to help you strengthen your calf muscles effectively to prevent and help heal varicose veins.
Support – Good support such as arch support and light stability features in a shoe will prevent injuries and keep your feet comfortable and supported when it comes to painful varicose veins. Proper stability and arch support help to evenly disperse weight in your feet, preventing pressure on specified areas and your legs, which may improve blood flow in your legs and feet.
Cushioning – Good cushioning protects your feet against hard impacts that can also lead to varicose veins and cause pain in existing varicose veins. The impact of walking and running can also affect your joints and impede blood flow, leading to varicose veins.
---
Reviews: The Best Shoes for Varicose Veins
Here we have a list of some shoe brands and models that provide excellent support and relief for varicose veins;
---
1
The Skechers Go Walk Slip-on model is a comfortable and feminine-looking shoe model with all the features you need for varicose veins.
The Skechers GO Walk 5 are the latest models in this slip-on walking shoe range.
They are available in plenty of color options to suit your fashion requirements.
The Air Cooled Goga Mat cushioned insole, and lightweight dual-density Ultra Go outsole with Pillar technology provide plenty of support and cushioning for varicose veins.
The uppers are light and breezy, soft heathered mesh.
You can also machine wash these shoes, and they dry very quickly.
---
2
A basic and comfortable design with a uniform flat sole and light padding is perfect for varicose veins.
The Mary Jane Designs from Dr. Martens are the toughest shoes you will own, with a low heel perfect for varicose veins.
They are classy, feminine, and a great option for everyday wear.
The low solid sole is very durable,e offers excellent grip and support.
Inside is a lightly padded insole.
The uppers are genuine leather.
These shoes do require some break-in time, though.
---
3
The flat pump range makes for the perfect dress shoes if you have varicose veins.
Something flat and fancy is these lovely pointy toe flats that are ideal for all occasions.
They come in three neutral color options.
The uppers ate soft vegan leather.
Inside is a plush memory foam insole for cushioning.
The sole is flat and durable.
The shoes offer a wider fit for wider feet shapes in ladies.
---
4
Here we have a fun and elegant Mary jane Styled shoe for varicose veins available in many prints and colors.
These are fun and funky shoe models with decorative prints and a comfortable mary-jane design.
The sole is flat but durable, consisting of non-marking rubber.
The uppers are a soft fabric that is available in many print options.
There is an adjustable buckle strap for the perfect fit.
Inside is a lightly padded insole for cushioning.
---
5
The New Balance 680V6 model is a comfortable, cushioned, and the flat-soled running shoe that will help with varicose veins.
The Perfect running and walking shoe for varicose veins.
The uppers are a very light and breathable mesh that flexes and shapes your feet and movements.
The shoe offers a secure fit and is available in wider width options.
There is an ACTEVA ABZORB technology midsole for optimal cushioning and support.
Inside is an NB insert that is removable and has a moisture-wicking lining.
The durable rubber outsole offers excellent grip and traction on most surfaces.
---
6
The Arla Elin Slide offers a soft and flexible upper fit, a flat sole, and comfortable cushioning for varicose veins.
The Arla Elin is a slide sandal with an elasticated Upper that accommodates swollen feet and flex and stretch.
Inside is Cloudstepper cushioning technology with layers of EVA foam and a moisture-wicking lining on the insole.
The footbed is a lightweight EVA material, and the midsole is also EVA.
There is a very durable TPR outsole for excellent grip and traction on most floor surfaces.
There are likewise more color options available in this sandal model.
---
Index Table: Top Rated Shoes for Varicose Veins
---
---