Whether you are into the full goth culture and image or just like the overall gothic fashion style, your shoes are an important part of your gothic outfit.
Gothic shoes come in plenty of styles and designs but have some basic features, so we will look a little further into what makes the best goth shoes as well as add a few great reviews on some striking brands and models.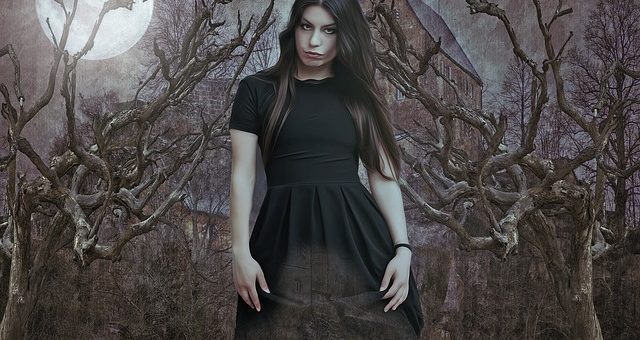 ---
Gothic Fashion and Its Origins
The Goth subculture began in the 1980s, developed as a style by fans of Gothic rock music and as an offshoot of the post-punk music genre.
The goth culture has also been influenced much by most horror and gothic fiction films, and the scene is centered mostly around music festivals, nightclubs, and organized meetings. This specific subculture likewise has associated tastes in music, aesthetics as well as fashion.
The Gothic fashion style is actually a style that originated from the Victorian and Medieval eras, with a few changes here and there. However, the style can go many ways as there are also different categories in gothic fashion style, from Victorian dresses to tight-fitting leathers.
The Gothic fashion is mostly marked by very conspicuous dark and antiquated, homogenous features that most people stereotype as being eerie and mysterious, and sometimes more complex.
The colors black is one of the most basic color schemes used in gothic fashion, along with other very dark and bold colors such as red, purple, and sometimes a dark emerald green.
For the purpose of this article, nevertheless, we are mainly focusing on goth shoes and their specific features.
---
Types of Goth Shoes
There are so many styles of Goth shoes, and to be honest, you can get any shoe type in a gothic design, from sneakers, to flip flops and high heels.
I am going to categorize a few of the basic styles that you will mostly find;
Heel Types – Most Goth shoes are known for either their very high flatform or platform soles, they usually have chunky heels, but you do get stiletto and coffin design heels.
Sandals – Gothic sandals come in many shapes and forms, even flip flops, usually with the signature platform or flatform high sole. They may also be adorned with gothic decorative details and usually come in color black.
Mary-Janes – Mary janes are a gothic favorite, and they come with many heels and sole designs, they can also be decorated and enhanced to look more gothic in design.
Boots – You have most likely heard of steampunk boots and Dr. Marten boots which all make a part of the gothic boot design. Gothic boots come in many forms and styles, usually also with a thicker and more platform or flatform style sole. They may have many decorative details such as studs, spikes, and buckles.
Vintage Style Shoes – Some Vintage style shoes also fall under the gothic fashion shoe. They are usually taken from the gothic era in between the Victorian and Medieval ages.
Sneakers, Loafers, and Creepers – These are more casual shoe styles that are designed to have a gothic look. They usually have a built-up sole or flatform sole and other features.
---
Features of a Good Gothic Style Shoe
These are the most basic features that you will find in gothic shoe styles, nevertheless there are so many that not everything can be captured;

Uppers – Most Gothic style shoes have leather which can be genuine, vegan or synthetic uppers, although there are some with velour and other upper materials.
Comfort and Support Features – Gothic shoe styles do not really offer much comfort or support features in general as they are more of a fashionable shoe than a comfort shoe. However, you do get some that may have a cushioned or padded insole.
Details – Most gothic shoes will have some decorative details such as studs, spikes, buckles, prints or cutouts, and lace or bows.
Heel and Sole – The soles are typically either a very high flatform or high platform design. You do also get platform soles with stiletto heels. The sole may be synthetic or rubber.
Options – Most gothic shoes will come in basic black. However, some brand sand models do offer other color options.
---
Reviews: The Best Goth Shoes
In our list, we have only a few of the top favorite Gothic shoe brands and models for women;
---
1
Demonia is a very well-known brand in Goth shoes.
Demonia is not the most comfortable of goth shoes, but they are absolutely one of the most unique and stunning styles.
This is the Platform soled Vintage glam boot design that is a short ankle boot.
It consists solely of synthetic materails and comes in a solid black color.
---
2
Dr. Martens is a favorite among individuals who follow goth, punk, and rocker styles.
This model is specifically designed to have more of a gothic appeal with the elevated sole.
The uppers are genuine leather, and there are quite a few colors from which you can choose as well as patent finishes.
The sole is a lug gum rubber.
There is a comfortable insole and EVA.
Dr. Matrens are known for their extreme durability. However, they do require some break-in time.
---
3
Here we have a chunky heel and platform sole sandal with a gothic twist to it.
The sandals come in different designs in this available model.
They are durable with synthetic uppers and a rubber sole.
There are also a few more colors available.
---
4
Another superb addition from Demonia is their fashionable Mary jane.
Their Mary jane is 100% synthetic and has a synthetic sole.
It comes in a black suede leather design that has a goth style.
This is a high-quality design in gothic footwear.
---
5
The Erocalli Flat Ankle Strap Mary-Janes are the perfect goth style Mary-Jane's.
They have two ankle straps with buckle details and an elevated flatform sole.
There are quite a few colors besides just the black, and they have a six inch sole.
The outsole is a durable rubber, and the uppers ate a PU leather.
There is also a light and soft padded insole for your comfort.
---
6
New Rock is a very popular shoe brand, and they have some unique style shoes.
This model is quite ideal as a gothic shoe.
It has buckled and studded details as well as a very grunge type design.
The uppers are genuine leather, and there is a flatform sole.
The outsole is a durable and high traction gum rubber.
---
Index Table: Top Rated Goth Shoes
---
---