If you are looking for a slip-resistant shoe that is ideal for your work environment, Adidas is one of the brands you should not miss.
They employ some very outstanding and effective technologies in their shoes' soles, along with a durable Continental rubber that provides excellent traction and slips resistance.
So in this article, we will look at some of the Best Adidas Non-Slip Work Shoes available in some of their many ranges.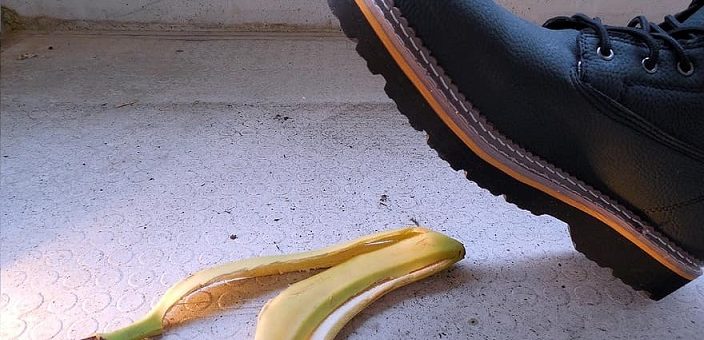 ---
The History Behind Adidas
But, before we get into that, some history on Adidas as a brand.
Adidas is a German Multinational Corporation established by two brothers Rudolf and Adolf Dassler, as the Dassler Brothers Factory in 1924.
The company started off designing and manufacturing some of the best-spiked running shoes for athletic events and quality spiked footwear to enhance grip and slip resistance.
The Dassler brothers eventually split up, and Adolf took over the company under the name Adidas and bought the Three Striped Logo for his brand from a Finnish sports company; thus, now we know Adidas, the Three Stripes Company.
Up to now, Adidas sports and leisure shoes have changed in design, and more advanced and innovative technologies are employed, especially when it comes to their highly slip-resistant and high traction outsoles.
Because of the sleek and casual design of many Adidas Shoe models, especially their Terrex Ranges, they also make excellent work shoes for more casual work environments.
---
Adidas Slip Resistant Ranges
There are a few models that Adidas offer that have exceptional slip-resistant outsole designs that I would highly recommend as a comfortable work shoe;
Ultraboost and Solarboost, and Senseboost – The Ultraboost is a running shoe range with Primeknit uppers, a Bounce Energizing midsole for cushioning, and excellent stability support. The Outsole on the Ultraboost uses very durable Continental rubber with a Stretchweb design tread, made specifically for better traction on wet and dry slippery surfaces. The Solarboost has similar features along with the same Stretchweb Rubber Outsole. The Senseboost employs more energizing and soft cushioning with a less stable and flexible Stretchweb Continental rubber outsole.
Kaptur Range – The Kaptur range is more casual every day wearing the shoe with Prime knit uppers, and a plush cushioned Cloudfoam midsole and a sock-like fit. The Grooved design rubber outsole provides excellent slip resistance and traction on most surfaces.
Terrex Range – The Terrex range is the best option if you are looking for slip-resistant outdoor hiking and trail running shoes. These ranges offer exceptional durability and slip resistance for wet and dry outdoor trails and surfaces. The sole consists of durable Continental rubber with a very lug tread for added traction. Some models even come with a Gore-Tex Waterproof Lining.
---
Features of a Adidas Good Non-Slip Work Shoe
Uppers – The different ranges offer different upper design. Hiking and Trail Terrex models have more durable synthetic uppers with ripstop technologies and some with Gore-Tex waterproof Linings. Casual and running shoe models may have leather, synthetic c, mesh or knit uppers in a snug or regular fit.
Midsole and insole – For the midsole, Bounce Technology energizing foam cushioning or a Plush Cloudfoam technology foam is used. Then you also get a firmer EVA foam support. As for insole, a durable cushioned insole or Ortholite Sockliner is used.
Other Features – Stability features such as a Nylon or TPU shank is used for stability and balance on uneven terrains. There are also Torsion systems in some models.
Outsole – With regard to the outsole rubber or Continental rubber is used. Some models have Adiwear technology rubber that is more durable, and others have the popular Stretchweb design, which improves traction on wet surfaces. Hiking and Trail running models have a Continental rubber outsole with very lug slip-resistant treads.
---
Reviews: The Best Adidas Non-Slip Work Shoes
Below we have some of the best available Adidas shoe models that offer a non-slip sole;
---
1
Non-Slip Trail Walking and Hiking Shoes
The Adidas Terrex Swift R2 is an outdoor shoe with high traction and a slip-resistant outsole for all terrains.
The Terrex offers a more regular fit with a roomy toe box.
Ripstop durable mesh uppers with TPU overlays and a molded TPU toe cap for durability and stability.
A Gore-Tex lining provides waterproofing while remaining quite breathable.
The rubber outsole consists of Continental rubber with a lug tread for optimal slip-resistance on outdoor surfaces.
There is also a comfortable EVA midsole for cushioning.
---
2
Elegant Slip Resistant Work Shoes
The Adidas Seeley and 3MC are more formal styled skateboard shoes with a high grip rubber outsole for excellent slip resistance.
The Upper is a soft and comfortable textile material with a smooth suede-type finish.
There is a padded ankle for better ankle support and a lightly padded footbed.
Color options are available in solids, as well as two tones with the stripe logo.
The Sole is a very durable rubber with a tread for better traction and slip resistance.
The sneaker has a more formal style and is ideal for all work environments.
---
3
Shoes for Slip Resistance
The Adidas Solarboost 21 features the popular stretch web rubber outsole ideal for slip resistance on wet and dry surfaces.
The Upper offers a regular roomy fit with Air Mesh and a Textile lining for breathability.
There is a Responsible Boost midsole for cushioning and an Energy Rail midsole to guide your feet.
The Stretchweb rubber outsole is more flexible in this model and still offers exceptional slip resistance.
Overall the shoe offers a light stable feel and flexibility.
---
4
The Adidas Terrex Folgian features plush cushioning and an outdoor slip-resistant outsole.
For the uppers, a breathable textile is used, and there is a roomy regular fit.
For cushioning, you have a Bounce energizing midsole.
An EVA stabilization frame ensures better stability, and the Continental rubber outsole is highly slip-resistant.
There is also a comfortable, and plush Cloudfgoam cushioned sock lining.
These are the ideal long-distance Hiking and outdoor walking shoes.
---
5
Slip Resistant Slip On Shoes
The Lite Racer Adapt is a casual wearing shoe with high traction and a durable rubber outsole for better slip resistance.
A comfortable and Lightweigh casual shoe for everyday wear.
The uppers ate a soft and breathable textile and offered easy slip-on construction with a roomy toe box.
There is a combined Cloudfaom cushioned midsole and outsole with a lug patterned outsole for slip resistance.
The Ortholite Float Sock Liner provides exceptional comfort and cushioning.
---
6
Slip Resistant Industrial Woork Shoes
The Adidas Eastrail is a Hiking shoe that makes excellent work shoes for industrial and outdoor environments.
The upper is a textile and mesh for breathability, with ripstop technology for durability.
There are lace-up closures for a more secure fit.
As the fit is regular, it has a more roomy toe box and a comfortable, relaxed fit.
The footbed is lightly cushioned for comfort and support.
There is a durable rubber outsole consisting of Continental rubber, with a very lug tread for excellent slip resistance on wet and dry outdoor surfaces.
The Rubber sole also overlaps the toe for toe protection against bumps and abrasions.
You can choose from a few neutral color options available.
---
Index Table: Top Rated Adidas Non-Slip Shoes Work
---
---