Plantar Fasciitis is a painful condition affecting the foot's heel, disturbing walking, running, and daily activities if left unattended.
Asics Athletic shoes provide an excellent platform of features, including gel cushioning, Goga Matt technology, and many other technologies that effectively address the symptoms of Plantar Fasciitis and provide excellent relief and treatment of this condition.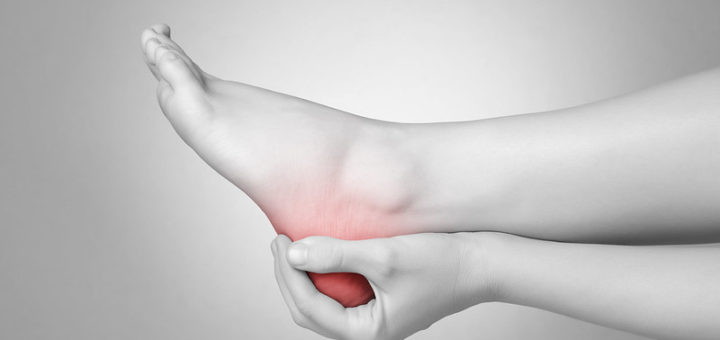 ---
Plantar Fasciitis and The Cuases
Plantar Fasciitis is one of the most common causes of heel pain and involves the inflammation of the thick band of tissue called the Plantar Fascia, which runs across the bottom of your feet, connecting the heel bone to the toes.
Plantar Fasciitis causes a stabbing and burning pain in the heel, which usually occurs first in the morning or when you get up after a long resting period.
Plantar Fasciitis is usually much more common in runners though individuals who are overweight and wear shoes with inadequate support may likewise suffer this condition.
Some Causes of Plantar Fasciitis Include;

Age – Plantar Fasciitis may develop as you get older and is most common in individuals between 40 and 60 years of age.
Excercising and Running – Any exercise or activity that places much strain on your heels and the attached tissues, including running long distances, may contribute to the early onset of Plantar Fasciitis.
Foot Mechanics – Flat feet, low arches, and even a high arched foot, along with an abnormal walking pattern, are all culprits in the cause of Plantar Fasciitis, along with other symptoms and foot conditions.
Obesity – The weight from Obesity can place much strain on the Plantar Fascia as well as your feet in general, which besides Plantar Fasciitis can lead to many issues, and conditions, along with flat feet and fallen arches, another reason for Plantar fasciitis.
On your Feet All day – Any occupation such as teaching, Nursing, or Factory working, where you spend many hours on your feet, will lead to some foot conditions if not properly addressed, of which Plantar fasciitis may be one.
---
Plantar fasciitis Treatments and Remedies
Maintain a Healthy Weight – Being overweight by itself can cause Plantar Fasciitis or even cause your arches to collapse, which can also cause Plantar fasciitis; keeping a healthy weight is your best defense. If you are overweight, try to lose some weight and keep your weight at a healthy level.
Proper Footwear – To prevent and Heal Plantar Fasciitis, you cannot go barefoot on flat and hard surfaces, and you need to stay clear of high heels and flat soles. Opt for a solid or thick heeled shoe with good cushioning and arch support that reduces the impact on your heels.
Arch Stretches – Perform simple at-home exercises to stretch your plantar fascia muscles and arch muscles to strengthen them.
Ice – You should apply ice to painful and inflamed heels to reduce pain and swelling.
Change Your Sport – If you constantly suffer from severe Plantar Fasciitis, you may need to change your sport, for example, from a high-impact sport to something with low impacts, such as swimming or cycling.
Worn Out Shoes – Never wear worn-out shoes, particularly athletic shoes, as they no longer provide any good support or protection and need replacing.
---
Features of a Good Asics Plantar Fasciitis Shoe
Uppers – Synthetic and mesh uppers are breathable and lightweight.
Support and Cushioning Features – Goga matt and Goga Max rebound technology. Cushioning and EVA shock-absorbing Midsole. Gel cushioning for impact support. Trusstic and Guidance systems.
Outsole – AHAR High srasion resistant rubber Otsole.
Options – Most Asics shoe models are available in wider and narrow width options. there are also plenty of colors and styles to choose from.
---
Reviews: The Best Asics Plantar Fasciitis Shoe
Here are our top rated Asics brands and models in shoes for Plantar Fasciitis;
---
1
High Arch Plantar Fasciitis Shoes
The Gel-Nimbus is one of the top models in athletic shoes from Asics, which is excellent for all foot types and conditions such as Plantar Fasciitis.
This model provides excellent shock absorption with the popular GEL-Cushioning.
Superb Rearfoot and Forefoot arch support and cushioning ensure pain relief from Plantar Fasciitis.
There is a heel clutch system for additional stability and control.
The Fluid Fit design adapts to the shape of your feet as well as the movement.
---
2
Shock Absorbing Plantar Fasciitis Shoe
Another superb model is the Cumulus from the Gel range, which will leave you feeling like you are walking on the clouds.
The uppers consist of breathable mesh with reinforced overlays for structural stability.
To keep your feet dry and fresh, there is the ComforDry technology.
Excellent cushioning and midsole cushioning system for shock absorbency and comfort.
Reflective overlays on the uppers allow for better visibility at night.
Front and the rearfoot gel have been placed in the midsole to reduce shock during impact and give added support.
There is a thick and durable rubber outsole; for superb traction and long-lasting durability.
---
3
Walking Shoe for Plantar Fasciitis
The Asics Gel Contend 7 is superb walking and running shoe option for individuals with Plantar Fasciitis and similar conditions.
The insole is cushioned and removable allowing you the use of your own orthotic devices. The durable rubber outsole and soft sole technology allow for better shock absorbency and cushioning.
Smooth and moisture-wicking interior linings a breathable synthetic and mesh upper.
Some color selections are available for you to choose from.
---
4
Running Shoe for Plantar Fasciitis
The Asics Gel Excite 5 is a running shoe that suits all foot types and is particularly advantageous for foot conditions such as Plantar fasciitis and even arthritis in the feet.
Soft and breathable textile and synthetic uppers for a superior fit that is lightweight and breathable.
Along with the Gel cushioning, a padded tongue and collar ensure luxurious comfort, supportive fit, and the shock attenuation of gel cushioning.
The removable sock liner allows you to use your own orthotic devices as you please.
It is finished off in various colors to choose from with reflective details for better visibility at night.
High traction and durable rubber outsole.
---
5
Plantar Fasciitis Walking Shoe
The Gel Quantum 360 is a less well-known yet superb choice in running and walking shoes from Asics for Plantar Fasciitis and all foot types.
Very lightweight and breathable mesh uppers with smooth moisture-wicking interior linings.
There is both Rearfoot and Forefoot Gel Cushioning ideal for a high or low arch type.
Trusstic system technology and heel clutching systems allow better control, stability, and more natural movement.
The Fluid fit design uppers allow a more adaptable fit that moves with you.
To finish off, there is a high traction durable rubber outsole.
---
6
The Asics Defiance X is likewise one of the best options for people who have Plantar Fasciitis with the Gel rearfoot cushioning system.
Leather synthetic uppers with breathable insets.
Rearfoot Gel cushioning that attenuates shock to relieve heel pain.
Seamless interior construction for less irritation.
A SPEVA midsole that absorbs shock and provides cushioning along with a durable rubber outsole.
Inside, that is comfortable and moisture-controlling cushioning and linings.
---
7
Plantar Fasciitis Running Shoe
The GT-1000 number 10 model in the Adics brand is another superb choice in shoes for Plantar Fasciitis.
Mesh and synthetic uppers are lightweight and breathable.
An Impact Guidance System to enhance the natural gait system.
SPEVA Foam cushioning and a FLYTE Foam midsole for optimal shock absorbency.
A durable and high traction rubber outsole and comfortable cushioned insole.
---
8
The Gel Pulse 11 from Asics is a Comfortable Training and Running shoe with features ideal for Plantar Fasciitis.
Breathable and lightweight synthetic and mesh uppers.
Rearfoot Gel cushioning to attenuate shock on impact.
A Guidance Line Midsole technology with vertical flex grooves for better gait efficiency.
ApmliFpoam midsole technology for flexible cushioning.
The Ortholite sock liner controls moisture and provides cushioned comfort.
A durable and high traction rubber outsole.
---
9
The Asics Gel Venture 7 is an ideal running and walking shoe from Asics for Plantar Fasciitis.
The Upper is a soft and flexible fabric that is light and breathable.
There is an Amplifoam cushioned midsole and a comfortable Ortholiute sock liner inside.
The Gel cushioning in the Rearfoot area is ideal for Plantar Fasciitis Pain.
There are likewise many colors that you can select from as a preference.
---
10
The Gel Kayano 27 is also a well-known shoe for its features ideal for Plantar Fasciitis.
There are means and synthetic upper, and a durable rubber outsole.
A DuoMax support system enhances stability and evenly spreads the weight and the support of a Trusstic system.
The Flytefoam midsole cushioned every step.
Rearfoot Gel and Forefoot Gel cushioning protect these high-impact areas.
---
11
Plantar Fasciitis Running Shoes
The GT-2000 8 from Asics is also an ideal candidate for those who suffer from Plantar Fasciitis.
The uppers are breathable mesh, and there is a durable rubber outsole.
Furthermore, there is a Flytefoam cushioned midsole as well as Rearfoot and Forefoot Gel cushioning.
A dynamic DuoMax support system helps with stability and weight distribution, while the Trusstic System reduces the sole's weight.
You can select from quite a few color options in this model.
---
Index Table: Top Rated Asics Plantar Fasciitis Shoe
---
---