That persistent stabbing pain in your heel, particularly when you get up in the morning or after a period of rest, may be what we call Plantar Fasciitis.
Did you also know that the right footwear could help alleviate the pain and prevent this condition initially?
Hoka One Shoes for Plantar Fasciitis are selected because of their specific features that aim to provide relief and prevent this specific condition.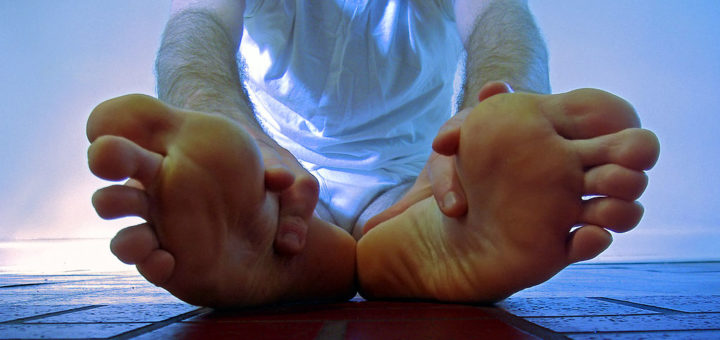 ---
Plantar Fasciitis and How Your Shoes can Help
Plantar Fasciitis is a prevalent foot condition known for the tremendous foot and heel pain it causes, and it is also one of the main causes of heel pain.
The pain is worse when you get out of bed in the morning or get up after a period of rest. It is caused because the Plantar Fascia, a band of tissue connecting your heel bone to your toes at the bottom of your feet, becomes inflamed.
This could be caused by injuries, overuse o injuries, weight gain, and many other reasons, yet the outcome is the same.
Wearing the best shoes for plantar fasciitis, such as the Hoka shoe for plantar fasciitis, helps alleviate painful symptoms by protecting the feet against impacts and ensuring good arch support and stability.
---
What to Look for in a Shoe for Plantar Fasciitis
There are generally a few things that you can consider in a good shoe for Plantar Fasciitis;
Cushioning – Cushioning, particularly in the heel area, softens the impact of walking and running in this area most affected by pain.
Firmer Heel Counter – A Firmer Heel Counter minimizes abnormal stretching of the Plantar Fascia in your feet. It thus diminishes the pain and inflammation in the heels and arches of your feet.
More Rigid Sole – A firmer and more rigid sole in a shoe will prevent impact on the heel, with the addition of cushioning in the midfoot. A Thick sole or rocker bottom sole shoe is likewise ideal.
Arch and Heel Support – Arch and heel support in a shoe for Plantar Fasciitis is absolutely crucial to strengthen and protect the plantar Fascia and provide relief.
---
Features of a Good Hoka One Shoe for Plantar Fasciitis
Uppers – The Uppesr are a breathable engineered mesh with a seamless lining for comfort. There is a memory foam soft collar in some of the hoka One Modles.
Midsole – Compression-Molded EVA is used in the running and walking shoe models, while CMEVA is used in the trail models for shock absorbency. There is also a J-Frame design in some models for more stability.
Cushioning – The Hoka One range mostly features soft foam padding insoles in their shoe models for comfort and cushioning.
Outsole – The outsole design is thick, and uniform and some models have a Meta-Rocker style outsole, which is perfect for Pnatra Fasciitis relief, as it takes all the pressure off.
Options – Hoka One shoes, contingent on the model, is available in more colors, width , and size options.
---
Reviews: The Best Hoka One Shoes for Plantar Fasciitis
Here are our top favorite choices in Hoka One shoe models for Plantar Fasciitis Relief;
---
1
Comfortable Shoes for Plantar Fasciitis
The plush memory foam cushioning and the shock-absorbing EVA midsole in the Hoka One Bondi 7 reduces pressure on your heels and helps alleviate the symptoms caused by Plantar Fasciitis.
The Upper is a highly breathable and lightweight engineered mesh with a more open-cell design.
There is a full-length EVA midsole for shock absorbency and a padded insole for your comfort.
The shoe has a rocker design sole for stability and balance.
You will also enjoy the excellent grip and traction of the lightweight rubber outsole.
---
2
Trail Shoes for Plantar Fasciitis
The Hoka One Stinson ATR 6 is an outdoor trail shoe with stability features ideal for Flat Feet and to relieve the symptoms of Plantar Fasciitis, with excellent cushioning and shock absorbency.
The Uppers consist of recycled polyester with an engineered mesh design.
A TPU reinforced toe cap for durability and anatomical support wings along the eyestay for a more secure lockdown.
The WMEVA midsole ensures durable shock absorbent and has a broader fit.
There is zonal rubber engineering in the outsole, with 4mm lugs for grip on outdoor and trail surfaces.
---
3
Plantar Fasciitis Running Shoe
The Hoka One Clifton 7 features a moderate heel bevel and excellent cushioning to absorb shock and reduce the impact on painful heels from Plantar Fasciitis.
The Upper is an open engineered sandwich mesh with reinforced eyestays for increased durability.
There are an early stage meta rocker sole and a full compression EVA midsole for stability and support,
The moderate heel bevel ensures smoother transitions, and there is flat-waisted geometry and full ground contact.
The outsole has strategic high abrasion rubber zones for reduced weight.
---
4
Plantar Fasciitis Walking Shoe
The Hoka One Arahi is a stability shoe that supports flat feet and provides excellent comfort for plantar fasciitis symptoms.
The uppers have a more simplified stripped-back design and lighter weight with structural support,
There is an early-stage Meta-Rocker sole that ensures a smoother ride, as well as a J-frame EVA Midsole for stability and shock absorbency.
The outsole has zonal rubber placements for lightweight durability.
You will also enjoy the flat-waisted geometry.
---
5
Walking Shoe for Plantar Fasciitis
The Hoka One Rincon 2 is ideal for plantar fasciitis in neutral and higher arch types. The shoe is weightless and comfortable with cushioning and some stability features.
The Uppers are engineered mesh that is lightweight and breathable.
There is an accentuated heel tab for easy on and off.
The full compression EVA midsole is durable, and you will enjoy the signature HOKAQ cushioning,
A revised early stage meta rocker sole is added, and full ground contact.
The outsole is high abrasion and durable rubber compound.
---
6
Trail Shoes for Plantar Fasciitis
The Hoka One Challenger 5 has the ideal features in a trail shoe for flat-foot individuals and suffers from Plantar Fasciitis.
This desi boasts a durable rubber sole with strategically placed 4mm lug patterns on the tread for better grip on wet and slippery terrains.
There are breathable mesh uppers with a moisture-wicking lining,
Inside is a cushioned foam padded insole and a CMEVA midsole for shock absorbency.
There are henceforth, more color options available to you.
---
Index Table: Top Rated Hoka One Shoes for Plantar Fasciitis
---
---