Knee pain is a common condition felt by many individuals, which the causes, to be honest, are endless.
The impact of walking or running can infuriate knee pain and even be the cause in the first place.
Luckily Asics have some exceptional shoe models that provide you with just the right comfort and support features for bad knees.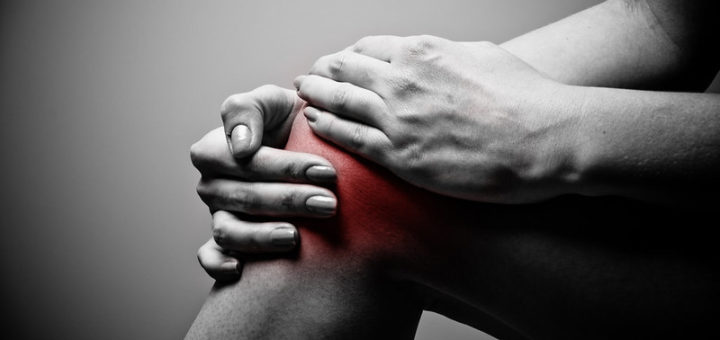 ---
Knee Pain and Complications
As mentioned before, knee pain is a prevalent complaint among many individuals of all ages, sizes, and shapes, with different activity levels. All in all, there is no set demographic when it comes to knee pain.
Knee pain can also result from many things, such as an injury, medical condition, infection, or impact injuries. Most Knee Pain types that are less severe respond very well to home care and physical therapies. However, in more severe and advanced cases where a disease or severe injury, surgery and more intense medical care may be required.
It is always well-advised to be sure of the underlying cause of your knee pain to treat it correctly and make sure that there are no more damage and injury risks.
As I have said, not all knee pain is acute. Still, with the case such as a serious injury or conditions such as osteoarthritis, it can lead to a disability of not being appropriately treated with medical professionals at hand. A knee injury, even a minor one not taken care of, will also result in similar injuries in the future and much damage to the knee.
---
Preventing Knee Pain and Injuries
Though prevention of knee pain is not always in your hands, there are some steps you can take to prevent injuries and knee deterioration;
Keep a Good Weight – Besides so many other health conditions that are caused by excess weight, it can also cause unnecessary stress on your knees and lower limbs and add to your risk of a knee injury or deterioration.
Condition your Muscles – Before attempting a sport or new routine or sport, make sure that you are in shape for it. Unconditioned muscles can easily lead to injuries, and not using the right techniques may place strain on your knees that are uncalled for at most.
Stay Strong and Flexible – Weak muscles are a leading cause of knee injuries and pain, as well as many other issues, so keep your muscles strong and balanced, and also include flexibility training because tight muscles may also lead to injuries.
Footwear – Opt for footwear that absorbs shock effectively, particularly in the heel area, which can directly impact your knees and ankles in turn. Good cushioning lessens the impact on your knees and can prevent pain and injuries.
---
Features of a Good Asics Shoes for Knee Pain
Soft and flexible mesh and synthetic uppers.
Cushioning in the form of Gel, EVA, or SPEVA, in the midsole and insole.
Heel stabilizing cup.
A Trusstic and Guidance systems for gait efficiency.
A durable and high traction rubber outsole.
---
Reviews: The Best Asics Shoes for Knee Pain
Listed are some Asics Shoe models with the perfect features and comfort technologies for knee pain;
---
1
A favorite among many for so many reasons is that the Asics Gel Kayano is a versatile and comfortable running shoe that has proven pain relief for knee and heel pain conditions.
Features a gait efficiency Impact Guidance and Trusstic System.
Rearfoot and forefoot gel cushioning.
The SPEVA midsole ensures superb shock absorbency.
Smooth interior linings and breathable mesh and synthetic uppers design.
A high traction durable rubber outsole.
---
2
The Gel-Nimbus is also a top favorite and caters to many foot concerns and conditions, including knee pain, Achilles tendonitis, plantar fasciitis, as well as flat feet and heel pain.
This model provides excellent shock absorption with the popular GEL-Cushioning system and has superb rearfoot and forefoot arch support.
Excellent stability and control feature ideal for excessive pronation and a supportive heel that will prevent knee pain.
The uppers consist of breathable mesh with lightweight and supportive synthetic overlays.
The Fluid Fit design adapts to the shape of your feet as well as the movement.
---
3
The Gel-Fit Sana from Asics Offers a superb Gel cushioning system and has a smooth, seamless interior design to prevent friction.
There is a Rearfoot Gel cushioning system for better impact resistance.
The Soclike fit is snug and comfortable.
The Seamless uppers and interior construction are breathable and will not cause friction or excessive moisture build-up.
It also featured a shock-absorbing and cushioned Midsole and a comfort-cushioned insole.
The outsole is made from robust and long-lasting thick rubber.
---
4
One of the most comfortable and cushioned running and walking shoes from Asics is the Gel-Quantum Infinity, with the ideal design and features for painful knees and feet.
Smooth and soft upper with a moisture-wicking sock liner and mesh inserts for breathability.
Rearfoot and Forefoot Gel technology is cushioning that helps to attenuate shock during impact and toe-off phases for better support and comfort.
An Ortholite lasting ensures more comfortable cushioning and durable support.
A durable rubber outsole that offers excellent traction.
---
5
Running Shoe for Knee Pain
The Jolt from Asics is a very basic yet highly supportive and comfortable running shoe with EVA cushioning.
A Mesh upper design with reinforced synthetic overlays for durability and lightweight breathability.
A hassle-free design essential running shoe with a cushioned insole and slightly elevated and shock absorbing heel design that is great for knee pain.
EVA is cushioning in the midsole and insole for shock absorbency.
It also features a durable rubber outsole.
A few color options were available to select from.
---
6
Running and Walking Shoe for Achilles Tendinitis
The Asics Gel Cumulus is the latest model in their top walking and running shoes from the Cumulus range.
A mesh and synthetic upper design that is very lightweight and breathable with an adaptable fit.
Ter is Fluidride technology midsole cushioning for supportive comfort and a ComFrdry odor-controlling sock liner to keep you fresh and dry.
Gel cushioning in the critical heel and forefoot areas is also cushioning, along with a gait enhancing Impact Guidance System and vertical flex grooves.
Cushioned and shock absorbing midsole and a durable rubber outsole.
Available in different color designs.
---
7
The Asics Gel Quantum 90 has rearfoot and Forefoot Gel cushioning, which absorbs impact on the knees.
The rubber outsole offers excellent grip and traction.
It is Rearfoot, and Forefoot Gel cushioning that ensures excellent shock absorbency.
Inside is a cushioned Ortholiteb insole.
The uppers have a seamless construction for reduced friction and irritation.
---
8
The Asics gel Excite offers excellent cushioning and shock absorbency to protect your knees and reduce knee pain.
There are Jacquard mesh uppers with multiple direction mesh materials for ventilation and stability.
The Amplifoam Midsole and Flexible sole ensure excellent shock absorbency and better movement.
An Ortholite sock liner ensures excellent moisture management and cushioning.
The durable rubber outsole offers excellent traction.
---
9
Knee Pain Trail Running Shoe
The Gel Kahana 8 is one of the best outdoor running and walking shoes for knee pain.
The Rearfoot Gel cushioning absorbs shock while the Duomax support and TRusstic system ensure better stability.
There is a comfortable cushioned insole, as well as SPEVA cushioning in the midsole.
The uppers are lightweight and breathable with synthetic materials.
The rubber outsole is designed specifically for outdoor trails.
---
Index Table: Top Rated Asics Shoes for Knee Pain
---
---