Achilles Tendonitis is an overuse injury, which is a well-known condition by many athletes and sportspeople, and women.
Asics have some superb technologies in their shoes that provide you with protection if you have Achilles Tendinitis. Comfort and prevent this condition from occurring.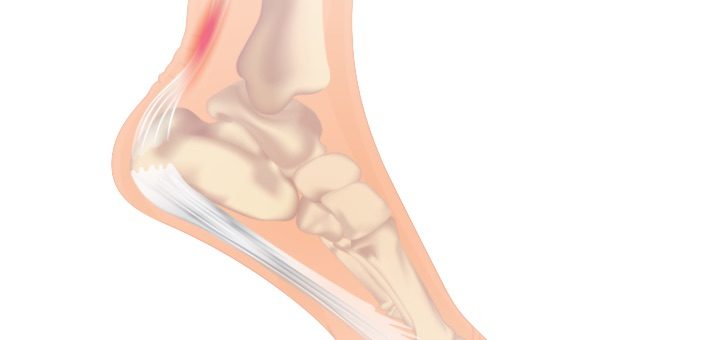 ---
Achilles tendinitis and its Causes
Achilles Tendinitis occurs when the Achilles tendon, the band of tissue connecting your lower leg to your heel bone, becomes inflamed, damaged, or even torn in extreme cases.
This is a result of overuse because of repetitive activities that place excess strain on the Achilles tendon.
In most cases, Achilles Tendinitis is easy to remedy and care for at home. More severe cases such as ruptures r tears in the Achilles Tendon may require medical attention and even surgery.
Cause of Achilles Tendinitis;

Repetative Stress – The main cause of Achilles tendinitis is Repetitive or Extreme strain on the Achilles Tendon that can cause an immediate injury or gradual weakening and damage.
Age – As you get older, your Achilles Tendon does become weaker; thus, you are at greater risk of suffering an Achilles Tendon injury with repetitive or new activities.
Changing your Exercise Routine – If you suddenly change or increase the intensity of your exercise routine or running patterns, you can risk an Achilles Tendon injury or cause damage leading to Achilles Tendinitis.
Mechanical Issues – A Flat arch, being overweight, or tight calve muscles can all place excess strain on the Achilles tendon, which can lead to Achilles tendinitis.
Shoes – Using worn-out and unsupportive shoes when you run, walk or perform other activities can likewise increase strain on your Achilles' tendons. Therefore proper supportive shoes that are in good condition should always be considered.
---
Preventing Achilles Tendinitis
You can not always be sure to prevent Achilles tendinitis full stop, yet you can significantly reduce your risk of getting it;
Activity Levels – Always start any new exercise regimen slowly and increase the pace of any routine slowly and gradually.
Take it Easy – Do not perform activities that place unnecessary and excess strain on your Achilles' tendons, and stop when you are hurting or strained. Also, make sure to warm up before any strenuous exercise.
Strech Daily – Stretch your Clave muscles and Achilles Tendons daily, and before exercising, as well as after exercise, to prevent and maintain Achilles Tendinitis.
Strong Calve Muscles – The stronger your calve muscles, the more strain your Achilles Tendons can handle, so always take the time to strengthen and exercise your Clave muscles.
Cross Training – Cross-training Alternates between high impact activities and low impact activities, which is ideal for preventing Achilles Tendinitis.
Footwear – Always replace worn-out shoes, and make sure to choose shoes with FIRM ARCH SUPPORT and good CUSHIONING in the HEEL>
---
Features of a Good Asics Shoes for Achilles Tendinitis
Support – Stability and cushioned heel or heel cup. Good Arch Support.
Cushioning – Rearfoot and Forefoot, or only rearfoot Gel Cushioning. SPEVA or EVA cushioned Midsole.
Outsole – Rubber Outsole, or AHAR High Abrasion Resistant Outsole..
Uppers – Lightweight and breathable mesh and synthetic uppers.
---
Reviews: The Best Asics Shoes for Achilles Tendinitis
Below are some Asics Shoe models with the perfect features and support technologies for Achilles Tendinitis;
---
1
Running and Walking Shoe for Achilles Tendinitis
For walking and running when you have Achilles Tendinitis, the Asics Gel Cumulus 23 provides the best support, along with many other great comfort features.
It is constructed with a Refined open mesh and supportive sewn and seamless overlays for less irritation, complete comfort, and long-lasting durability.
A ComforDry odor-controlling sock liner is placed in the interior to keep your feet dry and fresh all day.
A FluidRide midsole provides bounce-back and excellent support, and forefoot and heel gel cushioning systems absorb shock and provide cushioned comfort.
The Guidance line flex grooves and a gait-enhancing impact guidance system ensure much better motion.
The outsole is made from a long-lasting, robust rubber.
This shoe is also available in many color options.
---
2
Achilles Tendinitis Running Shoes
This Asics Gel Contend features a unique and versatile Rearfoot GEL Cushioning ideal for conditions such as Achilles tendinitis, Plantar Fasciitis, and Knee pain.
Synthetic and mesh uppers are lightweight and breathable with a padded tongue and collar for a secure and comfortable fit.
Rearfoot gel cushioning and a cushioned sock liner that prevents shock on impact and supports your feet.
The sock liner is removable, which allows you the use of your own orthotic devices.
The sole is made from durable and high traction rubber.
---
3
Shoes for Achilles Tendonitis
A number one choice by athletes who suffer Achilles tendinitis is the Gel Resolution 8.
Mesh and synthetic uppers for breathability and comfort and wider width fits are available.
There is a stability heel counter and extra midfoot support, to remove pressure from the heel and Achilles tendon.
Fluidride midsole and a durable rubber outsole.
This shoe is available in a few color options to choose from as preferred.
---
4
Achilles tendinitis Shoes
The Gel-Nimbus is a top favorite among many for its exceptional comfort and support, which prove useful for all foot types and conditions such as Achilles Tendinitis.
Soft mesh and synthetic uppers are lightweight and breathable.
There are a rearfoot and forefoot gel cushioning system and arch support for better shock absorption and stability.
The heel clutch system likewise provides excellent control and stability, while the FluidFit, design adapts to the shape and motion of your feet.
To end off, there is a durable and robust thick rubber outsole with high traction capabilities.
---
5
Running Shoe for Achilles Tendinitis
The Jolt from Asics is a comfortable and simplistic running and walking shoe with ample cushioning and a durable design.
Mesh upper design with reinforced synthetic overlays for durability.
No-fuss design essential running shoe with a cushioned insole and slightly elevated and shock absorbing heel design.
EVA cushioning and in the midsole for shock absorbency and a durable rubber outsole.
There are some color options available to select from as you like.
---
6
The Gel Excite offers support and fit features that are perfect for Achilles Tendinitis.
The Jacquard mesh uppers with multi-directional mesh materials ensure a flexible and supportive fit.
For support, there is a shock-absorbing Amplifoam midsole and an Ortholite cushioned insole.
The rubber outsole also offers excellent support and traction.
The Padded collar ensures a more stable heel fit and ankle support.
---
7
Achilles tendinitis Walking and Running Shoe
The Gel Contend 5 has a padded and supportive collar, supporting the ankle and heel when you have Achilles Tendinitis.
The uppers are fabric and lightweight, and there are a padded tongue and collar for a more snug and supportive fit.
Inside is a lightweight cushioned and flexible insole, as well as a shock-absorbing midsole.
Gel cushioning provides ample shock absorbency, particularly in the heel, which is ideal for Achilles Atendinitis.
The rubber outsole is durable and offers high traction.
---
8
Achilles Tendinitis Trail Running Shoe
For an outdoor Running shoe when you have Achilles Tendinitis, I would go for the Gel Kahana 8
The Gel Kahana 8 has Gel cushioning in the heel area, absorbing shock from the Achilles tendon.
The snug heel fit and padded collar also help to support the ankle.
A shock-absorbing, durable SPEVA midsole and a trial-specific rubber outsole with a Reverse lug tread for better traction.
A Trusstic system and Duomax support system also offer better stability in support.
---
Index Table: Top Rated Asics Shoes for Achilles Tendinitis
---
---