Many things can cause knee pain, yet your shoes can affect your knees, causing pain or aggravating it as well.
Adidas offers some excellent shoe models that can relieve knee pain symptoms and help prevent impact on your knees.
Read on to see some of our top favorite Adidas shoes for bad knees and knee pain.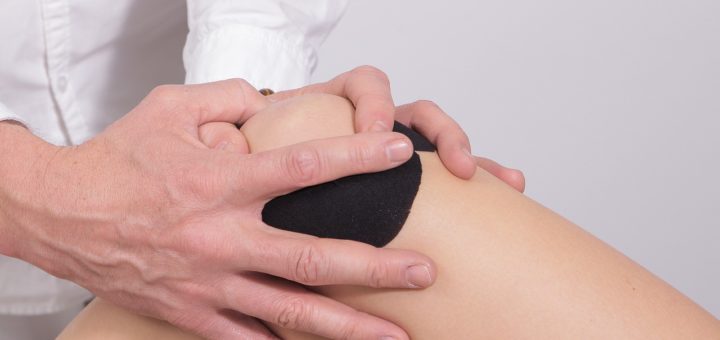 ---
Why Wearing the Right Shoes is Important for Knee Pain
Wearing proper supportive, well-fitting and comfortable shoes helps to take the pressure and impact off your knee joints, which can reduce pain or prevent it in the first place.
One of the most common causes of knee pain is shoes with high heels. When you walk, your weight-bearing line tips forward in high heels, so your quadriceps need to work harder to hold your knees straight, leading to knee pain.
Adidas shoes have a lower heel and proper heel-to-toe drop for support and comfort that will not affect your knees.
---
Choosing the Best Shoes for Bad Knees
So, in the end, what really works in good shoes for knee pain?
Cushioning – Cushioning, especially in the heel and ball of foot areas where the impact is at its highest, is crucial to protect your knees from pressure. A cushioned midsole with firmer denser cushioning is ideal for proper stability and shock absorbency.
Flexibility – Moderate flexibility allows more freedom of movement and does not restrict your feet, which also may lead to knee pain. Rigid shoes place much strain on your legs and feet, which in turn affect your joints in the knees leading to pain or aggravation of bad knees.
Less Thick Sole – Shoes with very thick and rigid soles tend to add to the strain on the knees, so look for something with a low, light, and flexible sole.
Improper Fit – When your shoes do not fit properly, your feet and posture take the toll of trying to accommodate ill-fitting shoes. This, in turn, can result in more impact and strain on your knees, which leads to knee pain. Make sure to replace shoes that are old and worn out as they no longer provide a proper fit or support that you need for knee pain and bad knees.
---
Features of a Good Adidas Shoe for Knee Pain
Uppers – For the Upper, you can mostly look forward to a more socklike and adaptable fit with Primeknit, Knit, and Air Mesh or Engineered mesh materials. Inside is a moisture-wicking textile lining, and some models have a padded tongue and collar.
Cushioning – Most models have a soft cushioned insole and comfortable lining that provide a comfortable platform and much needed shock absorbency to protect painful knees form further damage.
Midsole -The Midsole is where all the action takes place. Between either the Boost, Alpha Boost, and Dual-density midsole, you have energizing and responsive cushioning and shock absorbency to protect your knees and joints. Then there is also the super soft and plush Clpoudfoam cushioning option in some models. Alpha boost System features dual-density Boost in the midsole and
Outsole – The Outsole will either be rubber or Continental rubber with a lug tread or Stretchweb design. This is to improve traction on wet and dry surfaces, as well as to enhance durability.
---
Reviews: The Best Adidas Shoes for Knee Pain
These are the best available Adidas shoe modesl for bad knees and knee pain;
---
1
Knee Pain Casual and Walking Shoes
The Adidas Pulseboost HD is the ideal walking and running shoe for bad knee or knee pain.
The durable rubber sole offers excellent traction and support.
There is an adaptive knit textile upper for a better fit and better flexibility.
Non-Stretch Zones in the uppers ensure better forefoot and midfoot support.
The High-density Boost midsole offers better stability and shock absorbency.
Continental rubber is used in the outsole for traction on wet and dry surfaces.
---
2
Running Shoes for Bad Knees
The Adidas Ultraboost 20 is another excellent addition with cushioning to prevent the impact on painful knees and joints.
There are Primeknit breathable uppers that offer a sock-like comfortable fit.
Inside is a cushioned insole and a supportive Responsive Boost Midsole for shock absorbency.
The rubber outsole is durable and ensures the best in traction.
There are also many colors available for the ladies to choose from.
---
3
Cross Training Shoes for Knee Pain
The Adidas Edge is a Cross Training shoe for training when you have painful knees.
The Upper is lightweight with textile and synthetic fibers and a LockDown supportive fit.
Inside is a comfortable Bounce cushioned midsole and textile lining tow ick away moisture.
There is a TPU and rubber outsole with extra depth Flex grooves for better traction.
There are also a few colors available to choose from as you prefer.
---
4
Walking and Running Shoes for Bad Knees
The Adidas Alphaboost is a well-cushioned comfortable athletic shoe for bad knees.
The design offers a more regular and comfortable fit with Airmesh Upper and Forged Mesh for support.
Inside there is a comfortable insole and textile lining for comfort.
The Alphaboost midsole offers dual-density cushioning and support.
There is also a Continental rubber outsole for traction and durability on wet and dry surfaces.
---
5
The Solar Boost is another favorite mother for persons who suffer from knee pain.
You can enjoy the comfortable and flexible fit of the Techfit Uppers for flexible support and breathability.
A stretch web continental rubber outsole provides excellent wet and dry traction, as well as great durability.
The Boost cushioning is responsive and energizing, absorbing shock and providing more comfort and cushioning.
There are also color options available from which you can select.
---
6
Running Shoes for Knee Pain
The Nova is a running shoe for comfort and cushioning when you have knee pain from Adidas.
The Upper is a lightweight and breathable engineered mesh with a regular and adaptive fit.
There is a Plush Cloudfoam Cushioning, softer than the Boost cushioning in the midsole.
Inside is a moisture-wicking stay-dry textile lining for comfort and to keep your feet dry.
The continental rubber outsole is durable and ensures excellent traction.
---
Index Table: Top Rated Adidas Shoes for Knee Pain
---
---