Wearing the wrong shoes when you have Arthritis can exacerbate the condition and its effects on your feet and lead to injuries and other foot conditions and deformities.
Depending on how your feet are affected, wearing Adidas shoes for Arthritics feet, such as this amazing range from Adidas, can prevent future issues and provide much comfort and relief.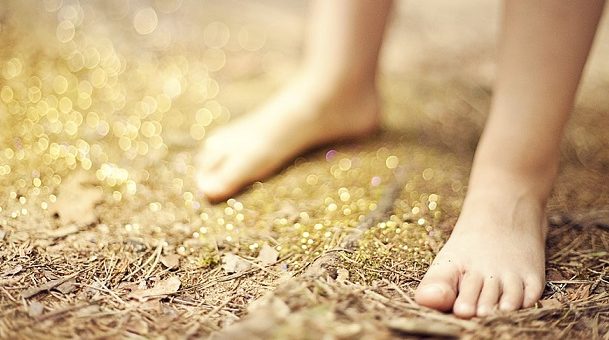 ---
Why do You Need the Right Shoes for Arthritic Feet
Arthritis is a condition that causes painful inflammation and swelling in the joints of your body. Arthritis often can affect your feet, resulting in pain and inflammation and deformities, and swelling.
Many issues, such as growths, deformities, Bunions, and pain in the feet, have been associated with arthritis.
Therefore, depending on the severity and effects of Arthritis on your feet, you will need shoes that provide a comfortable and accommodating fit and proper support for stability and cushioning to reduce the painful impact on your feet.
---
What do Adidas Shoes Offer for Arthritic Feet
Most Adidas shoe models offer the right features and characteristics to accommodate and support Arthritic Feet;
Regular Fit – The Regular fit design shoe models have a more roomy toe box and comfortable fit, which is good for foot deformities and bunions caused by Arthritis.
Primeknit and Knit Uppers – The Primeknit and Knit upper models in Adidas are flexible and adapt to the shape and movement of your feet, which can also be ideal if you have arthritis.
Cushioning – Adidas shoes provide excellent cushioning in eth form of responsive Boost, Cloudfoam, or EVA cushioning, which absorbs shock and provides comfort for Arthritic Feet.
---
Features of a Good Adidas Shoe for Arthritis
Uppers – For Arthritic feet, most of the models will have either a synthetic leather and textile fit, or the flexible Primeknit or Knit upper, as well as mesh upper that place less pressure and are more breathable.
Interior – The interior is usually lined with a mesh or textile fabric that helps to control moisture and keep your feet dry. There will also be a comfortable insole that is gentle against your feet, and in the Cloudfoam models, a Memory Foam Cloudfoam technology insole.
Midsole – Cloudfoam, a soft plush foam, EVA, which is more durable and lightweight, or Responsive Bounce or Boost technology, is used for shock absorbency cushioning in the midsole.
Outsole – Continental rubber is used in most outsoles, although there is also the Adiwear highly durable rubber outsole in some models. A spiderweb or grooved tread is designed to provide better traction and stability.
Fit – In a good fit for Arthritic feet, I would opt for the regular fit options or a more flexible sock-like fit designs to accommodate foot conditions arising from Arthritis.
Options – Color options are available and there may also be printed and patterned options in some models. There are also extended sizes and different width options in some Adidas Arthritis shoe models.
---
Reviews: The Best Adidas Shoes for Arthritis
Below are you best options in shoe models from Adidas for Arthritic feet;
---
1
Athletic Shoes for Arthritis
The Duramo SL has a comfortable and accommodating fit, which is ideal for Arthritic feet.
The uppers are synthetic and textile with mesh for breathability and seamless overlays for less friction and restrictions.
A Lightmotion midsole provides superior step-in cushioning and comfort along with a comfortable lined insole.
There is also the extremely durable and robust Adiwear rubber outsole for superb traction and long-lasting support.
Because this is a Neutral running shoe, it is ideal for almost all levels of pronation and foot types.
You can also pick your favorite out of many color options available.
---
2
Overpronation Running and Walking Shoe for Arthritis
The Adidas Ultraboost offers a comfortable fit and exceptional cushioning to protect Arthritic feet from impact.
Here we have a comfortable running shoe with Primeknit flexible and breathable upper that can accommodate foot conditions and deformities, which Arthritis in the feet may cause.
The regular fit design also means a more roomy toe box and comfortable wear.
There is a supportive and energy-returning, responsive bOos Midsole, as well as a comfortable interior lining.
The durable rubber outsole likewise provides some stability in good traction on most surfaces.
---
3
Running Shoe for Arthritis
The Sensebounce offers an adaptable fit and sensitive cushioning to support feet affected by Arthritis.
The Lockdown fit feel is also accommodating and flexible to adapt and change with your feet and movements.
The upper consists of breathable and very lightweight knit materials.
There is a Bounce energized midsole that offers exceptional cushioning, along with a moisture-managing textile interior lining.
A fun fact, the Alagae-based EVA in the midsole is environmentally friendly, as it helped to clean at least 30 liters of polluted lake water.
Then lastly, you will enjoy the exceptional support and durability of the continental rubber outsole.
---
4
Here, we have the U-Path model from Adidas, also an exceptional addition for Arthritic feet.
The fit is more roomy and regular, with mesh and synthetic uppers for breathability and durability.
There is a comfortable and moisture-wicking Ortholite Sockliner and an EVA shock absorbency and cushioning midsole for support.
A durable rubber outsole provides excellent traction and stability, along with being flexible and supportive.
You can choose from a few colors available in the U-Path model from Adidas.
---
5
The Original Superstar model from Adidas is a fashionable and high popular sneaker for casual wear, with an accommodating fit for Arthritic feet.
The fashionable sneaker can be worn for all occasions and is available in a few color options, contrasting logo stripes on the sides.
The fit is more regular and roomy, which is better for arthritic feet.
There are a comfortable padded insole and a durable and supportive midsole.
The Shell toe design protects your toes, and the rubber outsole is durable and offers outstanding traction.
---
6
Tennis Style Shoe for Arthritis
The Grand Court is a Tennis Inspired Sneaker with a wide fit and comfort features ideal for Arthritis affecting your feet.
The sneaker has a basic design with a roomy fit and accommodating features.
You can use an insole of your choice for more support or enjoy the padded insole.
The rubber sole is supportive and ensures excellent traction along with a padded midsole.
There are a few colors available in this design from which you can select.
---
Index Table: Top Rated Adidas Shoes for Arthritis
---
---