Aerobic exercises include all training activities in which there is an increased work rate for the heart and lungs. Examples of aerobic exercises are walking, aerobic and dance classes, cardio exercise, playing sports and running. Any aerobic activities form part of a healthy exercise regimen which will lead to positive physical and mental health benefits such as with any kind of exercise.
Aerobic exercise is any activity which causes an increased work rate for the heart and the lungs, such as walking, playing sports, or using cardio machines at the gym.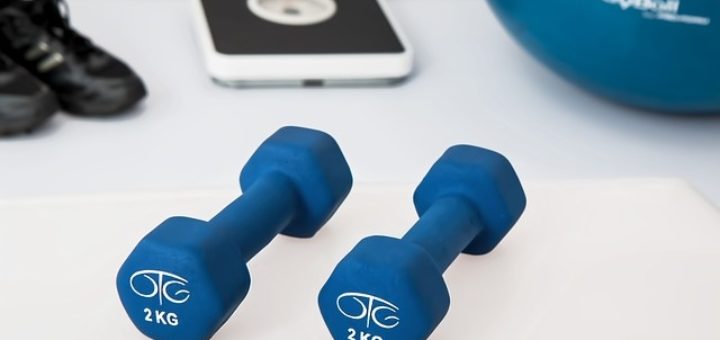 ---
The Benefits of Aerobic Excercises
Aerobics helps to reduce the risk of heart disease and other chronic diseases and will also lengthen your life and improve the overall quality of your life. Aerobic exercises will also aid in preventing high blood pressure, strokes, colon cancer, and diabetes. Your mental health and state of mind will improve, and you will feel much more energized and relaxed. Aerobic exercising will also decrease stress and anxiety as well as help with depression and moodiness. As you increase your exercising time and frequency, you will see more and more benefits.
---
What Shoe Types are Appropriate for Aerobics
The best type of shoe for a variety of aerobic exercises is a cross-training shoe. If you are planning on doing different types of exercises such as gym work, jogging, aerobic or dance classes, aerobic sports, etc.then a cross trainer will most certainly do the job.
For more specific exercises such as walking a walking or trail shoe is more acceptable, and for running a good running shoe for the type of track that you are going to be running on will suffice.
In this article, however, we are going to concentrate on Cross Training shoes that are designed for a larger variety of Aerobic exercises, aiming mainly at aerobic classes. Because aerobic exercises are so diverse, it is better to opt for an all in one cross trainer if you are not taking part in one particular exercise. The understanding of the Aerobic exercise concept among society also is usually the aerobic class form of exercises rather than other isolated forms of training.
---
Some Features of a Good Aerobics Shoe
A good cross trainer for aerobics should offer excellent cushioning and shock absorption properties because there will be quite a bit of impact on your feet with aerobic exercising. A proper snug fit is key because you do not want to move around in a shoe that slips on your feet causing chafing and blisters. The outsole should be durable enough and abrasion resistant for high usage on different surfaces. Overall the shoe should be comfortable, durable, offer adequate support and be a good fit.
---
Reviews: Top-Rated Aerobic Shoes for Women
We have done some research and found a few excellent choices of Cross training shoes that are perfect to use for a variety of aerobic exercise;
---
1
The Under Armour Micro G Limitless is a lightweight and breathable training shoe that is perfect for high intensity and Aerobic Exercises.
The uppers are made from a breathable and lightweight mesh material.

The seamless overlays add structure and much-required support without adding bulk to the shoe.

An adjustable heel lockdown strap gives you a more customized fit.

A supportive and comfortable molded footbed that conforms to your foot shape to reduce slippage.

The full-length Micro G foam will give you cushioned landings and explosive takeoffs.

Available in a large selection of colors and designs.

---
2
The Ryka Influence 2 for women has been designed to meet the ends of even the most intense fitness professionals. This cross trainer offers excellent mid and forefoot support as well as great underfoot cushioning with the added Re-Zorb sock liner, one of the best comfort systems.
The uppers consist of textile and synthetic materials that are lightweight and breathable.

A rubber sole for excellent traction and grip.

The Re-Zorb cushioning system offers exceptional shock absorption.

A dual foam sole for added cushioning at all the key pressure points in the heel and forefoot.

The ergonomic sole unit design is influenced by the shape of the foot, allowing more natural movements and excellent traction and support.

This shoe is not only a fantastic aerobic shoe but also one of the Best Shoes for Sweaty Feet.

Available in three different color designs.

---
3
For the best performance and long lasting durability, you cannot go wrong with the Asics Gel-Fit Sana.
Breathable mesh fabric upper with a printed logo and an external heel cage constructed from woven bands.

A durable, high abrasion AHAR rubber sole for excellent traction and grip.

A stretchable Mono-Sock Fit System for a more comfortable fit.

Rearfoot Gel cushioning to reduce shock and protect your ankles.

A low profile midsole.

Available in a large variety of colors.

---
4
Whatever your training requirements the Reebok Yourflex Trainette can keep up the pace. With the new updates on this shoe, you are ensured more stability across the midfoot, a higher heel-to-toe drop and better shock absorption.
A mesh and elastic molded upper for breathability and flexibility.

A higher heel-to-toe drop for a more traditional ride that aids in shock absorption and provides cushioning.

A high abrasion rubber outsole.

The lightweight EVA midsole offers cushioned comfort.

Available in four color designs.

---
5
New Balance dedicates themselves to help all athletes and trainers reach their goals with the best comfort and support technology available. The Vazee Agility is a comfortable and well-supported training shoe that is excellent for aerobics training.
Breathable synthetic leather and fabric uppers.

A Quix Rubber outsole for superb traction.

The padded tongue and collar enhance comfort and the fit.

A Revlite midsole for more comfort and support.

Available in three colors.

---
6
The Puma Pulse XT V2 FT is one of the newest additions to the XT cross trainer range. This shoe is very lightweight and flexible while still providing good cushioning and support making it an excellent addition as one of the best aerobics shoes.
Lightweight and breathable uppers.

Responsive footbed technology that provides resilience as well as good support and shock absorbency.

A durable outsole that offers good traction and grip.

Suitable for both indoor and outdoor use.

Available in many colors.

---
Contents Table: The Best Aerobic Shoes
---
If you are taking part in any form of aerobic exercising the above-mentioned cross trainers will all offer you the required support and comfort along with many other fantastic features for a fast-paced high-intensity workout.
---
---