Skechers manufacturer and designs athletic footwear, these shoes are made for the specific needs of people in different sports types.
We often increase our chances of injury and discomfort when we wear shoes not designed for a specific sport type. Therefore a good pair of golf shoes will help you keep comfortable, stay protected, and generally perform better when playing Golf as a beginner or professional.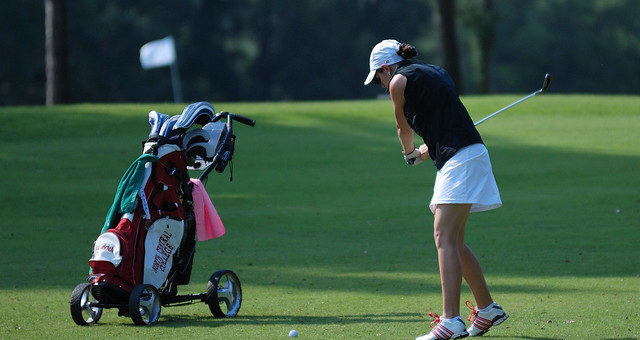 ---
The Benefits of a Golf Shoe
Sturdiness – Most Golf shoes have a wide track rubber sole, which makes them much more sturdy in general and slip-resistant on the grass. The materials used in Golf shoes allows them to be quite firm and supportive yet still flexible enough to allow for movement in this sport. A good Golf shoe will ensure you have solid and stable arch support, which is not often a feature offered by other athletic shoe types.

Support and Comfort – Most Golf shoes have additional padding, particularly in the midfoot area for better support and shock absorbency. Midfoot support is quite important when you are driving the ball because a Golfer ends the stroke on the balls of their feet. Usually, Golf shoes are made out of supple and moldable leather that ensures a supportive and adaptable fit.

Breathability – Golf shoes need to be made out of materials that increase breathability to prevent sweating and keep your feet cool. In the case of a waterproof or water-resistant Gold shoe, Gore-tex linings are mostly used because of their ability to breathe and allow sweat and vapor out while still keeping liquids from entering your shoes. Many Golf shoes have a polyurethane footbed with technology to soak up moisture and keep your feet warm or cool.

---
Spiked or Spikeless Golf Shoes
Spiked – Spiked Golf Shoes improve your grip when you walk and help with quick turns when you strike the ball. The Detachable twist spikes that you get on the outsole also help Golfers maintain traction on a variety of Gold surface areas. You can get either metal or plastic spikes, although plastic is better if you do not want to ruin the greens. The spikes likewise improve stability and overall support.

Spikeless – Spikeless Golf shoes are more beneficial to the greens than the Golfer overall, they do not ruin the grass but do not offer as much comfort and stability as their Spiked brother. On the other hand, the small rubber lugs on the bottom of most spikeless Golf Shoes can also provide good grip and traction, although this is more relevant to flat surfaces and dry conditions.

In the end, as you can see, the Spiked Golf shoe offers a better grip and more stability than the non-Spiked Gold shoe, although the Spiked Golf shoe can be damaging to the greens and many Golf Clubs may not allow them.
Plastic Spikes, however, are your best option to get the best of both worlds, when it comes to stability and grip for the Golfer, and protecting the greens of the Golf Club.
All in all, the choice is up to you, some Golfer even prefers a Spikeless Golf Shoe, while others swear by their spikes. So, in the end, it boils down to what is most comfortable and reliable for you personally.
---
Features of a Good Skechers Golf Shoe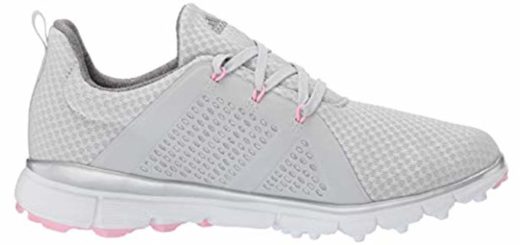 Spikes – Spiked or Spikeless, or Bladed rubber outsole, are the three options that you can choose from in a Golf shoe. The Spikeless or Bladed rubber outsole type is your most acceptable in all Golf Clubs, although the steel spikes outsole gives the best grip.

Fit – Look for a fit that is relaxed and comfortable with a roomy toe area in which you can easily spread your toes out.

Cushioning – Cushioning in the footbed and midsole offers shock absorbency and comfort, which is much desired. Skechers shoe models offer a range from Air Cooled Memory foam, to 5GEn cushioning and High rebound Goga Mat cushioning systems, along with a shock-absorbing Foam midsole.,.

Water Resistance – Water resistance is great to have yet not entirely necessary, and Skechers offer some water-resistant Golf Shoe Models.

Upper Materialss – Look for durable and breathable uppers materials such as perforated leather or synthetic and mesh design uppers.

---
Reviews: The Best Skechers Golf Shoes
below are some of the best choices in Skechers shoe models that can be used for Playing Golf;
---
A casual and Relaxed fit style Gold shoe from Skechers that is comfortable and water-resistant.
Textile and synthetic upper design that is lightweight and water-resistant.

Features a Go walk Outsole that is spikeless.

Extra width in the toe box with a relaxed fit design.

Durable and slip-resistant synthetic outsole.

Available in three two-toned color variations.

---
2
This is also a relaxed fit comfortable and feminine styled spikeless gold shoe for the ladies.
Textile and synthetic leather uppers for support and breathability.

A wide toe box and relaxed fit design.

Features the popular GOGA Max comfort insole.

Very lightweight and water-resistant uppers.

Durable synthetic sole.

Available in a Navy and Pink, Black and White or Solid white color selection.

Score:
97
By David Alegeta
---
3
A more supportive spiked Golf shoe from Skechers with a Canvas upper design that is very lightweight and breathable.
100% canvas Upper design.

Durable spiked rubber outsole for better grip.

5Gen Cushioning, for lightweight response and bounce back.

A Goga Max technology comfort insole.

Completely water-resistant canvas design.

Available in a few color varaitions.

Score:
98
By David Alegeta
---
4
A cooling technology Golf shoe from Skechers with a lightweight Cloudfoam comfort sock liner and Puremotion outsole.
Lightweight textile and synthetic uppers with mesh for breathability.

Features a Ventilated Climacool and FilmFrame polyurethane lateral stability weld inside the midfoot area.

A lightweight Cloudfoam sock liner with soft-touch lining for comfort.

The durable Puremotion outsole is flexible and offers superb traction.

Score:
98
By David Alegeta
---
5
The Elite Ace is a stylish and elegant women's Golf shoe for the avid player and the professionals.
Durable and lightweight textile Jacquard design uppers.

Completely waterproof, design, that is however still breathable.

A durable and slip-resistant rubber outsole.

Goga Max insole for comfort and support.

The rubber outsole also has a TPU high grip design to prevent slips on wet greens.

Score:
97
By David Alegeta
---
6
A blade spike Golf shoe, the Go Golf Blade is the perfect shoe for professionals and intermediate players, as well as beginners looking to advance at their game.
Durable synthetic leather uppers with ventilating mesh inserts to keep your feet cool and dry.

A Low Drop design midsole.

Goga Matrix cushioned outsole design for shock absorbency and cushioning.

A High-performance Resamax cushioned insole for comfort.

Durable rubber outsole with blade lugs for better grip and stability.

Score:
98
By David Alegeta
---
7
A spikeless Golf shoe with a shiny metallic finish and Ultra Light Foam cushioning.
Shiny metallic leather uppers that are completely waterproof.

Spikeless durable rubber outsole.

Ultra Light Flytefoam cushioning.

Spikeless and lightweight design.

Score:
98
By David Alegeta
---
8
Long-lasting and soft Nubuck leather Golf shoe from Skechers with a non-marking sole.
Made from 100% pure Nubuck leather that is soft and supple.

Breathable and lightweight design.

Flexible sole with a non-marking outsole.

Spikeless design.

Score:
96
By David Alegeta
---
9
A leather and textile Golf shoe the Max Mojo will improve your performance and give you all-day comfort.
Durable and breathable leather and textile uppers.

Completely water-resistant and durable.

Ultralight cushioning and a shock-absorbing midsole.

Spiless rubber outsole.

Score:
96
By David Alegeta
---
10
The Skechers 600 Spikeless Golf Sandal is ideal for those very hot summer days on the greens.
Sandal design with slingback and adjustable straps.

A Spikeless durable grip TPU outsole.

There is also 5Gen Cushioning that is highly responsive and lightweight.

The Goga Max insole delivers even more high rebound cushioning and support.

Score:
97
By David Alegeta
---
12
The Eagle is another Superb Spikeless Golf Shoe that is safe and acceptable on all greens.
Soft and breathable textile and synthetic uppers.

A durable and spikeless high grip rubber outsole.

Water-resistant materials to keep you dry.

There is 5Gen foam cushioning in the sole for comfort and support.

Score:
98
By David Alegeta
---
13
For the young ladies or older ladies with little feet, we have the Kids Finesse Spiked Golf shoe available in Big Kid sizes.
Synthetic leather uppers are breathable and durable.

Replaceable soft and green, safe spikes.

Waterproof lining for ultimate protection.

A Double rubber outsole for extra durability and a cushioned insole.

Score:
96
By David Alegeta
---
Index Table: Top Rated Skechers Golf Shoes
---
---