Comfort is generally not part of the job description for a nurse. Nurses are on their feet for many long hours, running around on slippery and hard floor surfaces.
This is why every nurse needs a proper pair of shoes for their occupation to provide comfort, support, and good protection against the daily risks they face.
The best Hoka Shoes for nurses come from a range of athletic shoes with excellent support and comfort features and high grip rubber soles, ideal for this occupation and work environment.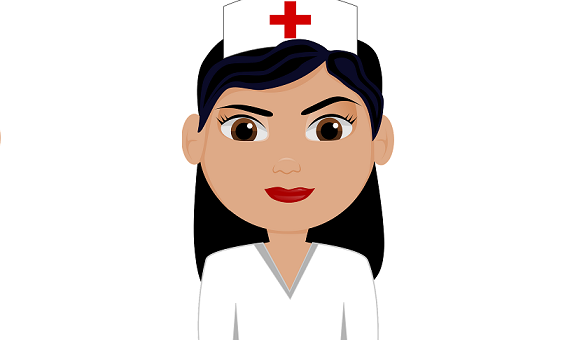 ---
Why do Nurses Need Proper Shoes
Nurses' shoes need to provide comfortable support and still look good. Nurses most definitely do need proper shoes, and here are a few reasons why;
Corns and Bunions – Yes, this is a big issue for nurse. Shoes that do not fit properly, that squeeze or chafe can quickly cause corns and bunions. Shoes that do not provide proper cushioning may also lead to corns and callouses under your feet.
Back Pain – Long periods of standing, walking, or generally being on your feet will lead to lower back pain. This is so much worst if your shoes are not providing the support that they should.
Slip Resistance and Protection – The floors nurses work on in hospitals are hard and slippery. They may become wet and even oily. These floors are a great slip hazard, particularly when you need to move around fast. Thus it would be best if you had a good grip on your shoe's soles. Shoes also protect you from hazardous and infectious substances placing a barrier on your feet.
Comfort – You want your shoes to fit comfortably and provide proper support and cushioning to fight foot fatigues. They also need to breathe to keep their feet from overheating and swelling.
---
Choosing Shoes for Nurses
Choosing shoes for nurses should not be the hardest task.
It is essential to choose a shoe with a proper rubber slip-resistant sole. The shoes need to be durable enough for daily work and to look professional.
Good comfort and support features such as cushioning, arch support, and a proper fit are ideal.
Nurses are on their feet most of the time, so shock absorbency is essential. A cushioned midsole will provide this.
When we look at some of the Hoka One shoe models, we will see plenty of features that are ideal for shoes for nurses.
---
Features of a Good Hoka One Shoes for Nurses
Uppers – The Uppers of Hoka shoes for a nurse can be leather with proper ventilation that provides better protection against spills and wetness. Or they may be a more breathable open engineered mesh with either TPU or 3D print overlays for structural support. The interior is seamless with smooth moisture-wicking materials to keep your feet dry.
Midsole – For the person who needs a bit more stability, I would go with the models that have balanced full compression-molded EVA midsoles if you want lighter weight and less cushioning, there is the more responsive lightweight cushioning midsole and again if you want plusher cushioning the Profly layered cushioned midsole models are ideal.
Technology – The internal heel counter in some models provides optimal ankle and heel support. Some models have a J-Frame, a firmer foam in the medial side, to provide stability for persons who tend to overpronate.
Tongue and Collar – Some models have a memory foam collar, and then there is either the gusseted or anatomical shaped collar which is both very comfortable.
Outsole – The Meta-Rocker design outsole are ideal for reducing pressure on your feet. The outsole of all models consists of rubber, and there are lug patterns for better slip resistance in the Hoke One Shoes.
Options – You can choose from full and half size options as well as width options in the Hoka One Range. The preferred colors for nurses are white in footwear. However, more color options are available at the Adidas shoes for nurses.
Fit – The fit of most Hoka One shoes is generally wider in the forefoot, so less risk for bunions, and then a more snug heel, for better support.
---
Reviews: The Best Hoka One Shoes for Nurses
Here are some of our top choices for Hoka One shoes that are ideal for nurses;
---
1
The Uppers are open engineered mesh with structural TPU overlays for stability.
The memory foam collar is extremely comfortable and cradles your heels.
There is a full-length compression-molded EVA midsole for cushioning. The outsole is an early-stage meta-rocker design with durable rubber and a non-slip tread.
---
2
The uppers are a breathable open engineered mesh design with seamless synthetic overlays for less friction.
There is a textile lining to wick away moisture and a comfortable foam padded insole.
The midsole is a full-length EVA that absorbs impact.
There is a durable sole with improved grip rubber.
---
3
In this model, the uppers are water-resistant full-grain leather.
There are black or white color options available.
The shoes have a padded memory foam collar and a locked-in fit.
The midsole is a full-length EVA for cushioning.
The sole has an early-stage meta rocker design and consists of a highly slip-resistant rubber.
---
4
The Uppers are a more lightweight engineered mesh that breathes well.
Inside is a thin Lycra fit bootie with a seamless layer for a snug fit.
There is Profly layered midsole for cushioning and X-Shape siping for flex points.
The outsole is a rubberized foam that has excellent slip resistance.
---
5
The uppers are lightweight and breathable engineered mesh.
The heel has anatomical Achilles support construction.
There is a removable and moldable EVA sockliner so that you can use your own orthotics.
The midsole is a layered and responsive Profly foam.
There is an early-stage meta rocker sole with a high traction durable rubber outsole.
---
6
The uppers are breathable engineered mesh.
The sole is an early-stage meta rocker design with durable and high traction rubber.
The J-Frame midfoot foam improves stability for people who overpronate.
There is also a cushioned midsole and comfortable insole.
---
Index Table: Top Rated Hoka One Shoes for Nurses
---
---