Having knee problems can be quite painful and uncomfortable as well is interrupt your daily life and activities.
Damage and injury or deterioration of the knees can cause difficulty in climbing stairs, picking up objects that are heavy, bending, kneeling even walking or running, making all these activities painful and uncomfortable.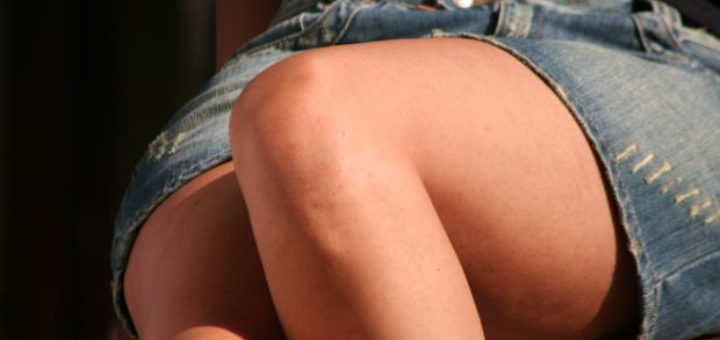 ---
Causes and Treatments for Knee Pain
Damage – Knee problems can either be caused by damage or deterioration of the knee from excessive activity, exercising, or from an injury.
Weight – Gaining excessive weight also puts extra stress on your knees, ankles and lower back which can cause damage and pain in these areas.
Environment – Having a job that you need to perform activities such as picking up and carrying heavy objects can also put a strain on your knees and lower back that can cause serious damage at later stages.
There are many treatments available for knee pain and knee problems that range from the less severe to the more serious surgery.
Lifestyle – A few minor changes in your lifestyle such as improving your posture, light exercise, reducing strain on your knees, losing some weight as well as the correct footwear can reduce the symptoms of a knee issue and may also cure the issue completely depending on the severity and cause.
Footwear – A supportive pair of footwear that reduces strain and impact on the knees are absolutely vital if you suffer from a knee condition or have knee pain.
Ease of Strain – The most important is to have the correct pair of shoes for running and walking as these are the activities that put the most strain on your knees and other areas.
---
Choosing The Correct Shoes For Knee Pain
Here are some of the factors to look for in shoes for your knee pain:
Say NO to High-Heels
High heels particularly narrow and pointed heels are bad for your knees, back, feet and health overall stay clear of high heels at all costs as they increase the stress on your feet and knees and do not spread weight or impact evenly. Rather opt for a flatter or chunky heel. Flat shoes are also not a good option as they do not absorb shock so choose something in between.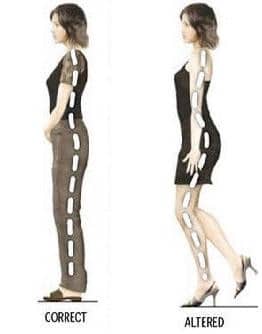 Well Cushioned Footwear
Cushioning and a padded footbed absorb shock, reducing the impact on your knees and also spreads weight evenly. Always look for footwear with a cushioned insole or footbed when you have knee problems.
Firm Midsoles
A firm midsole will also reduce the shock from the impact on your feet while providing you with stable support.
---
Reviews: Top Shoes for Knee Problems
We have researched and selected a variety of some of the best available shoes to reduce knee pain and prevent further damage;
---
1
Rated as one of the top walking shoes for women by over 7000 satisfied customers Skechers Go Walk provide superb comfort and support and will reduce strain on your knees.
Breathable and lightweight textile uppers.

Resalyte cushioning that absorbs shock and supports the feet.

The Flex Comfort outsole is durable and flexible for easy movement.

A rear heel pulls for easy on and off.

Decorative stitching for a trendy and sporty appearance.

---
2
The Vionic Alita is a stunning dress sandal that can be worn for every occasion. This sandal has all the comfort and support features required to relieve the symptoms of knee problems and to reduce shock on impact.
A durable rubber outsole with a patterned tread ensures good traction on different surfaces.

Manmade natural cork uppers and a microfiber covered footbed ensure luxurious comfort.

The beautifully designed straps are made from high-quality leather.

A flexible and lightweight EVA midsole absorbs shock and reduces stress on the feet, knees, and ankles.

The technology ups your arches and supports your feet with maximum comfort.

Vionic sandals have built-in orthotics for superior comfort and support and are also effective in treating certain foot conditions.

Available in many colors.

---
3
This is a dress shoe that you can run a marathon in; you will not get more comfortable or supportive that the Orthofeet Chelsea.
This shoe features all the required technologies and comfort characteristics of an orthopedic shoe that will reduce foot, ankle, arch lower back, and knee pain as well as enhance comfort for those who suffer from diabetes, arthritis, plantar fasciitis, pronation, metatarsalgia, bunions, corns hammer toes and much more.
The Multi layered insole along with the anatomical arch support and gel padded heel seat aids in absorbing shock and provides excellent comfort and support as well as a customized fit.

The lightweight and cushioned sole with the Ergonomic-Stride design facilitates the foot's motion and reduces stress on the joints.

The Non-Binding design makes use of a soft and smooth fabric lining that has been padded with foam eliminating pressure on all the pressure points associated with foot conditions.

The uppers are made from soft and supply high-quality leather, and the toe box has more room to accommodate bunions and hammertoes.

---
4
New balance is well known for making some of the best athletic shoes. The 800 range in the New Balance walking, running and athletic shoes aim at alleviating the symptoms of certain foot conditions as well as reducing pressure on your knees.
Leather and textile uppers are lightweight and breathable.

The rubber sole ensures good grip and traction on many surfaces.

technology aids in motion control and provides stability.

A cushioned foam midsole absorbs shock and provides comfort.

Available in White, Black and Bone colors

---
5
The Asics Cumulus is a walking and running shoe that has been designed to reduce pressure on the feet and lower limbs as well as provide maximum shock absorption.
The uppers are manufactured from breathable and lightweight materials.

Fluid Ride technology provides better cushioning and shock absorption.

and forefoot gel padding give even more shock absorption and cushioning.

The durable rubber sole ensures a good grip on many different surfaces.

This shoe has also been found to be one of the Best Shoes for Low Arches.

---
6
The Orthofeet Sanibel is a superb Orthopedic shoe that has a unique Mary Jane style for comfort and fashionability.
Features a premium Orthotic Insole with anatomical arch support and a cushioned heel.

An Ortho–Cushion system provides lightweight air cushioning.

Non-Binding, extra depth design to accommodate other foot conditions.

Excellent cushioning and shock absorbency for painful and sensitive knees and joints.

---
7
A stylish and highly comfortable sandal for walking that is ideal to protect your knees against impact, and help to reduce knee pain.
Soft and supple 100% leather uppers with adjustable Velcro straps and a supportive heel.

A removable PU footbed that offers cushioned support and comfort.

The Durable PU outsole in turn ensures excellent shock absorbency and cushioning, along with good traction.

---
8
The Skechers Daily Walking Shoes are lightweight, breathable and colorful walking shoes with a slip-on design, for easy on and off.
Memory foam cushioning provides Cushioned and Contoured support for all-day wear.

Excellent shock absorbency to protect your knees against impact.

A durable and high traction rubber outsole.

The flexible mesh uppers offer a soft and comfortable, breathable fit.

---
9
A Well cushioned and shock absorbing Toe post sandal, for those hot summer days on your feet, without any strain on your knees.
A flip flop sandal with a Cork sole, and Ortha-Heel technology to absorb impact and cushion your feet.

Comfortable toe post lined with fabric for moisture absorption.

A thick wedge sole for shock absorbency, with a durable rubber for better grip.

available in a large range of fun and funky as well as neutral color options.

---
10
This highly comfortable and lightweight walking shoe from Orthofeet has a layered cushioning design to offer the best in impact resistance and pain relief.
A stretchable relaxed fit slip-on design to accommodate all foot conditions.

Premium orthotic insoles for support and comfort with cushioning layers.

A light weight shock absorbing, high traction sole and ergonomic-stride design with air cushioning.

Soft seam free interior that eliminates pressure points.

---
Index Table: Top-Rated Shoes for Knee problems
---
---