Persons who have narrower than normal feet may find it difficult to get shoes that fit properly and not cause issues.
Athletic shoe types that offer a Narrow or Snug fit option are usually the best route to go when you have Narrow Feet.
This article focuses specifically on the Adidas shoe brand and some superb athletic and sneaker shoe models that offer a more Snug fit for Narrow Feet.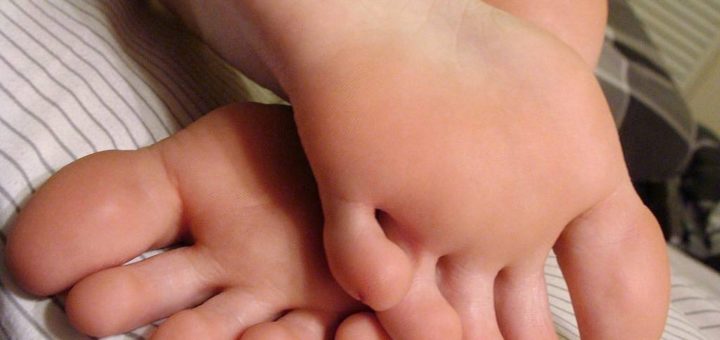 ---
How Narrow Feet Affect Your Choice in Shoes
We have all heard of the dangers and issues associated with wearing shoes that fit too tightly. Well, similarly, there are many issues and risks associated with wearing shoes that fit too loosely.
So, here are just a few ways in which loose-fitting shoes can wreak havoc on your Narrow Feet;
Friction – When your feet slip and slide inside your shoes, the friction can lead to blisters, corns, calluses, and sometimes many unsightly and painful skin conditions in turn.
Loss Of Toenails – Shoes that are too loose cause your feet to slide and your toes to bump and slide against the toe box. This may break or damage your toenails and even eventually cause them to fall off entirely.
Cramping and Hammer Toe – We tend to scrunch up our toes to brace for the extra movements inside when shoes are too loose, as well as to get a better grip. This, in turn, can cause your feet to cramp and may lead to Hammertoes.
Ankle Injuries – Without any debate, the riskiest part of wearing too loose-fitting shoes is the increased risk of foot and ankle injuries. Improper ankle support and fit may lead to sprains and strains.
---
Types of Shoes to Look for When You Have Narrow Feet
A shoe that fits better on your Narrow feet will generally also perform better and be more comfortable,
You never have to compromise on performance or comfort just because you have Narrow Feet.
Addidas offers a range of snug-fitting athletic shoe options in their Snug Fit range. Usually, these athletic shoes have a flexible Knit uppers design that will shape your feet and flex your movements to get a custom fit.
An extra lace-up or added lacing whole features in Adidas shoes also allows you to get a tighter fit when lacing up your shoes.
---
Features of a Good Adidas Shoe for Narrow Feet
Ultraboost – The Ultraboost range offers a more snug and sock-like fit which is ideal for Narrow feet. The Primeknit textile uppers are soft and light as well as flexible, and breathable. A Boost midsole and Torsion system provide excellent cushioning and stability support. The stretch web continental rubber outsole is extremely durable and offers superb traction with flexible support.
Adizero Range – As you will notice, the Adidas Adizero range throughout its history has always offered a much Narrower fit in general, and their latest Adizero 5 and Boston likewise offer you the same narrow fit. The upper consists of Microfit Stretchable mesh that conforms to your movements and the shape of your feet. The fit gives you a more locked-down secure feel that will not slip. In addition, there is a supportive Boost Midsole with a Lightstrike cushioning system for responsive cushioning and shock absorbency. The outsole consists of a durable Continental rubber.
Solarboost Range – The Solarboost range offers a more Narrow and Snug fit in their latest models. The Upper consists of sog=ft and breathable Air Mesh with tailored Fiber placements for reinforcement. The midsole is a responsive boost cushioned midsole with an Energy rail to help guide the foot, and there is a stretch web flexible Continental rubber outsole. Furthermore, the Solarboost range is ideal for persons who require a bit more stability in athletic shoes.
---
Reviews: The Best Adidas Shoes for Narrow Feet
Below we have some of the best available Adidas Shoe models that offer an ideal fit for a more Narrow Foot Type;
In another article, we cover the best Adidas shoes for wide feet.
---
1
Adidas Narrow Running Shoes
The Ultraboost 21 is an excellent choice in running and walking shoes for a Narrow foot type.
The Uppers consist of a soft and flexible Primeknit textile material that also breathes well.
Inside is a responsive and energizing Boost Midsole with a Torsion system for stability.
The Outsole has a Stretchweb design and consists of a durable Continental rubber.
There is a midsole drop of 10mm, which is ideal for running.
The Ultraboost 20 is available in a few color options from which you can select.
---
2
Narrow Feet Running and Walking Shoe
The Adidas Solarboost is my second best choice in running and walking shoes for Narrow Feet.
The Uppers provide a more snug and socklike fit with a lace-up closure.
Air mesh is used in the uppers with tailored fiber placements for reinforcement.
Inside is a soft and moisture-wicking textile lining and cushioned insole for your comfort.
The shoe will provide you with a more stable feel and supportive fit for narrow feet.
A stretch web design rubber outsole provides excellent traction and durability.
---
3
Casual Running Shoe for Narrow Feet
Another Adidas shoe model known for its very Narrow fit design is the Adios 5.
The Adios 5 provides a snug and narrow fit for narrow feet.
The uppers consist of mesh and synthetic materials.
For comfort, you have the Lightstrike cushioning that is supportive and lightweight,
A responsive Boost midsole provides excellent shock absorbency.
Furthermore, it has a continental rubber outsole that is very durable.
---
4
The Adizero range is also known for its narrow-fit design. The Boston 9 is the latest in this range.
The uppers are synthetic and mesh with a snug sock-like fit.
There is a Microfit Lockdown fit and stability Torsion system.
Continental rubber is used in the outsole for its durability excellent traction capabilities.
You can get this model in a few available color selections.
---
5
The Adidas Superstar is a trendy casual wearing shoe that has kept its style throughout the years. The design offers a medium to narrow fit.
The Uppers consist of leather only with perforations for breathability.
Full-grain quality leather is used in the uppers.
Inside is a lightly padded insole and comfortable, smooth textile lining to keep moisture at bay.
The sole is a low platform design Cupsole with a herringbone tread that is constructed of durable rubber.
Some color variations are available in this model.
---
6
Adidas Sandal for Narrow Feet
The Addisage is a sandal model from Adidas with an adjustable upper strap that will give you the perfect fit for your Narrower Feet.
The Upper strap is synthetic leather that is lined and padded for comfort.
You can fully adjust the upper strap, which has a Velcro closure for the perfect fit.
There is a plush and comfortable Cloudfoam cushioned midsole and a comfortable Memory foam Sockliner.
The nodules on the footbed massage your feet for comfort.
There are also a few color options available in the Addisage range.
---
Index Table: Top Rated Adidas Shoes for Narrow Feet
---
---