Though pregnancy is one of the most important events in a woman's life, it comes with its share of problems and challenges.
There are some physical changes which a woman will have to undergo during nine months preceding childbirth.
Amongst the other things, swelling of feet is a common problem which needs to be tackled.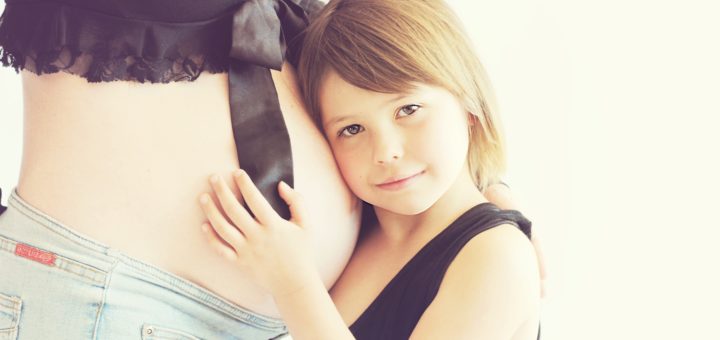 ---
Why The Need for Pregnancy Shoes
During pregnancy particularly in the last few months, a women's feet ankles and legs tend to swell up quite a bit, much so that normal shoes will not fit anymore. Becuase of the weight gain during pregnancy and the hormone relaxin that is released to loosen the joints a women's feet may also become flatter and bigger than normal during and after pregnancy.
The hormonal changes in a women's body cause the accumulation of fluids in the tissues particularly that of the lower limbs which then results in swelling. Shoes for pregnancy should be comfortable and supportive and big and wide enough to accommodate swollen feet, legs, and ankles. Ill-fitting and uncomfortable shoes during pregnancy can lead to problems with walking, injuries, and damage to the feet. A good pair of pregnancy shoes could actually reduce swelling and will keep you comfortable and stable on your feet.
---
Anatomy Of A Quality Pregnancy Shoe
A good pair of pregnancy shoes that are easy to wear and comfortable can make a huge difference and will definitely aid in reducing swelling and improving the health and comfort of your feet. Firstly a good pregnancy shoe should be very easy to put on and take off a slip-on works the best because most women late in their pregnancy can as most not reach their feet at all.
The shoe must provide good arch and ankle support to reduce joint pain and help with feet that have fallen arches because of the weight. A roomy fit and wider toe box are ideal along with adjustable closures to accommodate the swelling. Becuase of the excessive weight on your feet good cushioning and shock absorption is also an advantage. It is also advised to look for a shoe in a wider size as your feet may become longer and wider during pregnancy. The outsole should offer excellent grip even on slippery surfaces as during pregnancy you want to avoid slips and falls at all costs.
---
Reviews: Top Selected Pregnancy Shoes
Here are a few great choices that will make the best available shoes for pregnancy symptoms;
---
1
The New Balance WW928 is a lightweight and comfortable walking shoe that has some great features to accommodate pregnancy symptoms.
Soft, flexible leather uppers with a full mouth to accommodate swollen feet.

Lightweight to wear reducing strain on the feet and legs.

Comfortable and wide dimensions as well as available in large sizes.

The rubber sole is durable and offers excellent grip to prevent slipping.

---
2
The uppers are manufactured from high quality synthetic and mesh materails that are flexible and breathable.

A durable rubber outsole is flexible with GO impulse sensors for good grip and traction.

The ortholite cushioned footbed ensures all-day comfort and support.

The anti-microbial treated sock liner keeps your feet dry and fresh.

A wider and more flexible fit to accommodate swollen feet.

---
3
Birkenstock offers a comfortable and lightweight pair of sandals, the Arizona model is perfect for swollen feet during pregnancy.
Leather upper straps with adjustable buckles to provide relief for swollen feet.

A cushioned footbed and shock-absorbing EVA midsole for comfort and support.

A synthetic sole that offers good grip.

The anatomical cork shape footbed original to Birkenstock offers superior comfort and support.

Wide dimensions and avilable in larger sizes.

---
4
The Clarks Leisa cacti is a feminine and stylish looking sandal that offers a comfortable and supportive footbed with a wider fit that is ideal for all pregnant women.
The uppers are made from soft and supple full grain leather.

The outsole is made from durable synthetic materials and will give you a good grip on different surfaces.

A wider fit will accommodate swollen feet.

The footbed is covered with an Ortholite Sheet for better comfort and support.

A quality fabric sock liner to keep your feet dry and comfortable.

---
5
The Aravon Katy is a comfortable sandal for women that will aid in providing relief from the symptoms of pregnancy.
Easy on and off the hook and loop closures that also give an adjustable fit.

The removable full-length ABZOrb cushioned insert provides comfort and support.

Contact Antibacterial protection will keep the shoe free from odor and bacteria.

Softly seamed linings are non-irritating to your feet.

Comfortable and stylish.

---
6
For a great walking shoe even during the last stages of pregnancy, try the Vionic orthaheel, it will provide you with great comfort, shock absorbency, and a wider more flexible fit.
The leather uppers are breathable and water resistant.

The biomechanical removable insert is both comfortable and treated with an antibacterial treatment.

The mesh lining and sock liner are breathable and soft on your feet.

The Orthaheel technology and EVA midsole ensure good shock absorption and support.

The rubber outsole is durable, flexible and offers exceptional grip.

Also one of the Best Shoes for Orthotics.

---
It is important to find a shoe that fits comfortably and has adequate room to accommodate swollen feet during pregnancy. Make sure that your shoe is cushioned and supportive of reducing the impact on your feet when walking or standing. You cannot go wrong with any of the listed choices they will all aid in reducing swelling and minimizing strain on your feet and ankles.
---
Index Table: Best Shoes for Pregnancy
---
---